Discover your next dream vacation rental home
We've Gathered the top property management teams to provide a seamless vacation rental experience that lets you live like a local.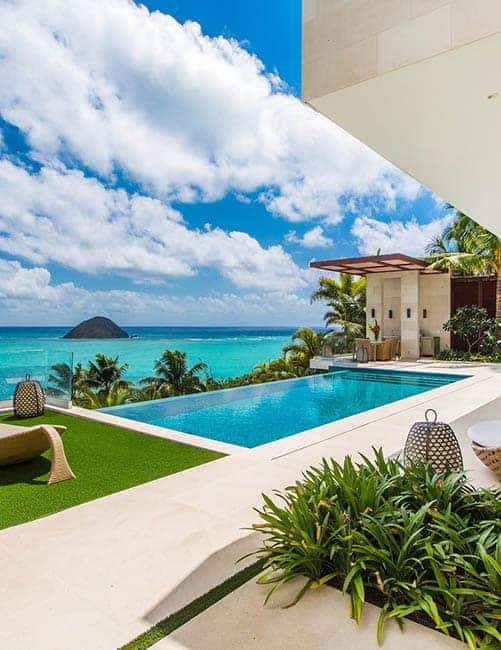 FEATURED
Seeking a sought-after destination? We know just the place.
VALUE PROPS
What makes us different
Professional Property Management
Our professional, licensed property managers care for your home like they would their own. Your dedicated manager will provide thoughtful service to your guests, honor the character of your home and provide valuable community connections.
The Best Homes at the Best Rates
Our handpicked vacation homes provide truly authentic and immersive experiences in some of the world's most stunning places, whether on a beach in Maui or slope-side in Telluride. When you're part of our collection, you're among the best.
We Honor Community
Our local-centric approach allows us to responsibly manage vacation rentals in ways beneficial to the community. Our property managers provide exclusive concierge and activity-planning services that support the local area and foster meaningful connections for your guests.
TOP-RATED STAYS
Kudos from Our Community
Whether you're seeking a chic beach home or a cozy alpine chalet, listen to savvy travelers like you wax poetic about the top-rated, trending destinations in our collection.
Our family loved our experience at Casa de Makalei. Beautiful, well appointed, and very comfortable home with amazing views and short walk, ride, or drive to much of what the area has to offer. Highly recommend staying at the house for adults and/or families looking for a nice balance of activities (great for surfers) and relaxation.

This home is so perfectly set up for large groups. With two wings offering two masters and two kids rooms it is the prefect location for two families to share. The large back yard, pool and covered lanai provided the perfect relaxing hang out spot. I highly recommend this home and hope to come back very soon!!

Really loved this home. Super easy / close access to Mauna Kea and Westin properties and the par 3 golf course basically in the backyard was a huge bonus. Just good fun. Highly recommend for families.

This property was absolutely amazing and was perfect for our family of six on our first vacation since before Covid! Yen, our host, was incredibly helpful and Shante, our concierge, was just fantastic! I cannot say enough about this home other than we will be back!

Absolutely stunning! Every detail of this place made me smile. On top of being the most beautiful and comfortable home I've ever stayed in, the views are just incredible. The infinity pool with palm trees look like they're floating above the green grass. The ocean view and sunsets are breathtaking.

The house was clean, the location is superb, and there is very little else one could have asked for. The home is beautiful and the photos are a very accurate reflection. Just a stones throw from the beach, this house is really fantastic. We used it for a family reunion and were very happy

We've been coming to the big island for years and this, by far, was the best location/stay we've experienced. The house is amazing - with everything you need for a relaxing vacation. Close enough to the resorts/beach yet private and comfortable you wouldn't even need to leave the house for anything but groceries. We will definitely be back.

Why lift a finger when we can give you a hand?

We'll professionally manage your home, allowing you to earn more, more easily. Our property managers leverage community connections to ensure that every moment of the guest experience is just as you would want it during your own travels. Leave the details to us.

My property manager makes ownership and care of my condo worry free. I also appreciate their boutique approach to managing my condo and attention to the needs of all renters. - C. Brueck



Since it has been under your rental control, you have masterfully managed everything in the utmost professional manner. You have stayed on top of the gardeners, pool folks and the window washer. You have made a seemingly difficult situation rather easy. The bookings and owner app are awesome! You are a real professional! Thanks for doing such a great job!! - J. Sacchini



We wanted to send a note to say thank you for doing a great job with our property at 5111 Hoona Rd. In the time that my family has owned the property we've experienced a great range of property management. Thankfully you've returned us to a professional level of expectations and performance. - K. Norman Giem



By far the best and most professional organization in the business and we appreciate our partnership with you all! - J. Olson



Wake Up to Wonderful

Welcome to your dream home-away-from-home. From check-in to those last, lingering looks, you're our valued guest and we'll do everything possible to elevate your experience.

Big Island

Blue Lagoon, Kamuela, HI

7 Bedrooms

14 Guests

Wake Up to Wonderful

Welcome to your dream home-away-from-home. From check-in to those last, lingering looks, you're our valued guest and we'll do everything possible to elevate your experience.

Kauai

Hale Kainani, Koloa, HI

4 Bedrooms

10 Guests

Wake Up to Wonderful

Welcome to your dream home-away-from-home. From check-in to those last, lingering looks, you're our valued guest and we'll do everything possible to elevate your experience.

Oahu

Lanikai Seashore, Kailua, HI

4 Bedrooms

12 Guests

Wake Up to Wonderful

Welcome to your dream home-away-from-home. From check-in to those last, lingering looks, you're our valued guest and we'll do everything possible to elevate your experience.

Maui

Maui Sandy Beach, Lahaina, HI

6 Bedrooms

12 Guests

CONTACT US

Not sure where to stay?
We can help.

Contact Us