Vacation Your Way
Take your vacation to the next level with our tailored concierge services, available throughout our portfolio of luxury rental homes. From detailed housekeeping to activities planning, private chef meal preparation to an in-home spa treatment, we work closely with local vendors to provide immersive services and experiences so you can relax and disconnect. Whatever's on your mind, we can do. All you need to do is get here.
Contact our Concierge Team
Concierge General Inquiry
Use this form for general inquiries. To book a specific service, use
this booking form
.
Connect with a concierge to elevate your vacation rental experience today
Grocery Delivery
It's like someone read your mind before arrival, stocking your luxury vacation rental with your personalized grocery list. Need a restock during your stay? Allow us to do the shopping, leaving you free for more unforgettable vacation activities.
Private Chef
Only a local chef knows how best to procure and produce lavish, destination-inspired meals. Whether it's a cook-to-order breakfast, a picnic lunch or a five-star meal at the end of a perfect day, your private chef can provide what you're craving, when you want it.
Housekeeping
You know that fantastic feeling of coming home to a crisp, clean house? There's no reason to give that up on vacation. Our local housekeeping staff will spruce up the place so you can relax into your vacation.
In-Home Spa Treatments
Put the cherry on top of your perfect vacation with a private, professional massage in the comfort of your rental home. We'll arrange for a spa-level experience that's entirely customized to your needs and incredibly indulgent.
Baby Gear
You know the ones: playpens, strollers, highchairs, sippy cups. No need to lug all the baby and toddler equipment along. We can provide every little one in your party with the necessary gear to ensure total comfort and convenience.
Concierge Service Inquiry
Use this form to book or inquire about one of our Concierge Servces. For general inquiries, use
this booking form
.
Tropical Activities
Kayaking through mangroves, snorkeling with sea turtles, learning to surf. If these sound enticing, we'll guide you to the perfect ocean and island activities for you. Take a VIP helicopter tour over lava fields on the Big Island of Hawaii, hike through lush rainforests on Maui and hike the Pillbox on Oahu for the best ocean vistas around.
Whale-Watching
Marvel at the incredible humpback whales that pass through the Hawaiian islands every winter. Between December and May, we can arrange private, guided excursions that will get you as close to these colossal cetaceans as possible.
Underwater Explorations
Snorkel in Molokini Crater, keeping watch for graceful sea turtles gliding past over colorful coral gardens, or swim with giant manta rays after sunset along the Kona Coast, an after-dark underwater adventure like nothing you've ever done before.
The Road to Hana
Don't miss this heavenly drive along Maui's magnificent coastline. We can arrange a local tour guide who will proudly show off Ho'okipa Lookout, Huelo Lookout, Honomanu Black Sand Beach and more. Later, tuck into an extravagant luau with your loved ones.
Desert Activities
Exploring red-rock canyons, floating a winding river, riding horseback to an authentic desert oasis. Sound like your speed? Our line-up of exciting desert activities showcases the best of these vast and mesmerizing destinations.
ATV Excursions
Set off into the desert outback of Sedona on an off-road adventure to archaeological sites, hidden caves, and swimming holes. This is the most exciting way to experience red rock country and the desert landscapes for which this area of Arizona is known.
Spa-ahh Moments
Sink into sublime spa indulgences, practice yoga at sunrise as the desert awakens, embark on a retreat to discover the spiritual side of Sedona. Mother Nature's red-rock temples offer countless opportunities for personal enrichment and well being. Let us find the perfect experience for you.
Artful Activities
If you're an art collector, you're in luck. Sedona boasts more than 80 galleries throughout Uptown, West Sedona, in the hillsides and along State Route 179. We can arrange behind-the-scenes tours and make sure you're apprised of the must-see openings and exhibitions.
Mountain Activities
Schussing down North America's top ski runs, mountain biking through thick stands of Douglas firs, ice skating in the winter and lake swimming in the summer. Is this what you're looking for? Any time of year, we'll arrange the exhilarating outdoor adventures you crave.
Fly Fishing
You can fly fish year-round in Colorado, on the San Miguel, Gunnison and Uncompahgre Rivers. We'll arrange a guided tour on these or more remote private water alternatives, so you can experience the heady feel of reeling in a huge rainbow or brown trout. Our local operators can provide everything you need and take you to the very best spots.
Heli-Skiing
Sure, you can ski and ride all day long on Sun Valley's two distinct mountains with more than 2,400 acres of diverse terrain. Are you seeking more? Take your favorite snowsport to new heights on a safe and spectacular heli-skiing adventure across three mountain ranges, all with some of the lightest and deepest powder in the lower forty-eight.
Hiking
With everything from quick afternoon jaunts to a turquoise alpine lake to summiting a famous 14er, Telluride's hiking opportunities are as diverse as they are beautiful. We'll recommend nature walks, hikes of all durations and even backpacking routes and get you to the trailhead, ready to go.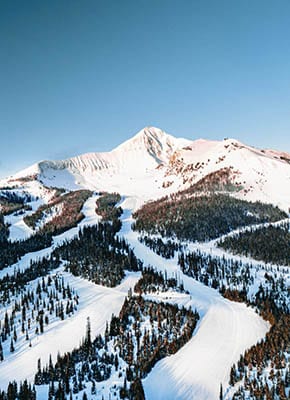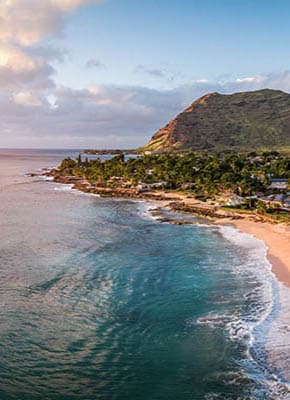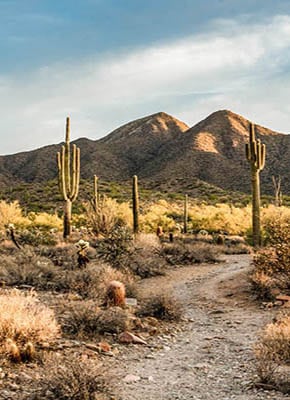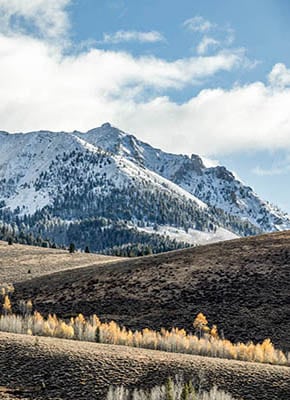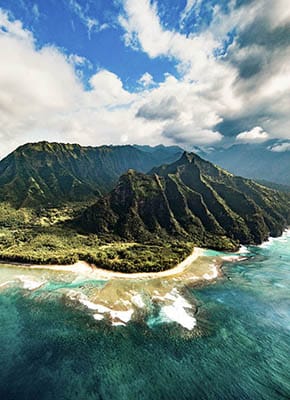 CONTACT US
Not sure where to stay?
We can help.
Contact Us