Where to Stay on the Big Island
| Big Island, Things To Do, Vacation Rentals
Hawai'i Island, more commonly known as the Big Island, is one of the most unique and special landscapes on Earth. From its active volcano, Kilauea, with big enough lava tubes to hike through to its plentiful white, black, and green beaches to swimming with dolphins and marine life, it's truly an adventurers' paradise. After all, where else can you play in the snow atop towering Mauna Kea in the morning, then drive down to the beach to surf the white-tipped waves within the same afternoon? With all of the beauty and adventure available on the largest of the Hawaiian Islands, finding the perfect accommodation can feel overwhelming, but it doesn't have to be. This quick guide makes it simple to decide where to stay on the Big Island.
The palm-lined driveway that delivers you to Hale Luana is reminiscent of driving through Beverly Hills. You'll immediately notice the beautiful landscaping on the 2.5 acre property, as well as the stunning ocean views. Once inside the home, you're greeted by vaulted ceilings and a stunning open-concept living area that serves as the perfect gathering place for you and your guests. The kitchen boasts beautiful countertops and a full range of high-end appliances, along with an expansive dining room table that seats 8 comfortably. The living room has plenty of plush seating available, a TV ideal for quiet nights in, and extraordinary views of the well-manicured greenery outside the large windows. Each of the 4 bedrooms occupies a corner of the home, ensuring complete privacy for all occupants.
What Sets it Apart
The highlight of this property is the 600 square foot balcony off of the living area. The private lanai offers unparalleled garden and ocean views and the beautiful teak table makes for a great location for any meal, card game, or round of libations in the evenings. From there, you can walk down to the deck below to soak in your private hot tub to end yet another perfect day in paradise.
Why this Location
Hale Luana is located on the Hamakua coast, just south of Honoka'a and close to a variety of exciting attractions. A must-do in the area is driving the
Hamakua Heritage Corridor
, which consists of stunning ocean vistas, gardens, and waterfalls. If you fancy yourself more of the active traveler, we'd recommend starting with the 4-mile Onomea Scenic Drive or a visit to the
Hawaii Tropical Botanical Garden
. Then, you can make your way to '
Akaka Falls State Park
, where after a short stroll through lush, tropical vegetation, you'll reach the 442 foot cascading 'Akaka Falls. Before you conclude your journey, the historic
Waipio Valley Lookout
will provide you with breathtaking views that will surely last you a lifetime.
With its walls of crystal sliding glass doors and a charming indoor rock garden, Ono Oasis brings a whole new meaning to seamless indoor and outdoor living. You're sure to delight in the constant feeling of being in a tropical paradise while residing at this Hawaiian home-away-from-home. Some of the rooms boast unique and dazzling sights, available just beyond the doors that lead outside. For example, the master suite opens up to its own private lanai with ocean views. One of the guest suites offers a private entry point to a cabana in the pool area with its own outdoor living and dining room. Additionally, one of the guest bathrooms reveals access to a private backyard. There's no shortage of spectacular amenities available at Ono Oasis, especially in regards to the kitchen area. Upon your arrival, you'll be greeted with a fully-stocked meal preparation area and a dining room with large sliding doors so it feels like you're eating in the garden.
What Sets it Apart
The outdoor space really makes Ono Oasis shine. The glistening, heated saltwater pool can be enjoyed year-round, with plenty of space to lounge and relax. The additional outdoor seating is a wonderful place to gather for a meal or simply to enjoy conversation with friends and family.
Why this Location
Its position on the South Kona coast makes Ono Oasis the perfect home base to explore the area's beaches and attractions. Kahalu'u Beach Park's protected bay makes for excellent snorkeling expeditions and White Sands Beach Park often has good shore break for surfers. If you're in the mood for history, visit
Pu'uhonua o Honaunau National Historical Park
, where you'll be transported back in time and learn about Native Hawaiian heritage and culture. You can also visit Ali'i Drive in Kona Proper, where the shops and restaurants are sure to provide a memorable time.
This newly remodeled rental sits between the famous Ali'i Drive and the crystal blue Pacific Ocean. Once inside, you'll officially be on island time with the Hawaiian-inspired theme that can be experienced throughout the home. From the lovely tropical mural in the living area, to the floral bedspreads, bamboo accents, and private lanai, you'll truly feel like you're escaping to an absolute paradise.
What Sets it Apart
Sitting right on the ocean's edge, the views from The Cottage are absolutely stunning. Regardless of whether you're outside enjoying the firepit or having cocktails on the lanai, you'll be left breathless by the expansive views of the ocean just mere feet away from your doorstep. Even while laying in bed and retiring for the evening, you can see the never-ending blue on the horizon. If you keep your windows open at night, the sounds of the ocean will lull you to sleep.
Why this Location
The Cottage's idyllic spot near Kailua-Kona and on arguably the most well-known street in the area, allows you to easily explore all that Ali'i Drive has to offer. Visit
Hulihe'e Palace
, once a summer home for Hawaiian royalty, to view and learn about artifacts from the time of King Kalakaua. On your way home, you might stop off at Kamakahonu Beach, where you'll discover
Ahu'ena Heiau
, a temple built in the early 1800s to honor the Hawaiian god of fertility, Lono. Though you can't enter the sacred space, you can rent paddleboards on the beach to get closer to the heiau.
This luxurious estate in a private community on the Kohala coast beckons to guests who desire a truly remarkable vacation. The Beach House offers a large living room, comfortable home theater, and high-end kitchen perfect for your next Big Island-inspired dinner party. Stepping outside into the backyard truly transports you to a tropical paradise, with a heated infinity-edge saltwater pool, Jacuzzi, wading pool, and sandboxes for rigorous sandcastle competitions. Each bedroom suite boasts ocean views and opulent ensuite bathrooms. If you'd really like to use this vacation time to reach your peak relaxed state, butler and private chef services are available to you for an additional fee.
What Sets it Apart
The size of this palatial estate is a jaw-dropping 8,141 square feet with the outdoor entertaining space covering over 2,500 square feet alone. The house's open floor plan and abundance of natural light grants guests a feeling of brightness and openness that they've never quite experienced before.
Why this Location
Nestled on the Kohala coast, this property is sandwiched right between the Mauna Kea and Hapuna Resorts. Its proximity to the
Mauna Kea Resort
allows those staying at The Beach House to register as guests for an additional fee, which grants you access to a variety of amenities including golf, tennis, salon/spa services, and additional dining options. You're also steps away from the beautiful Hapuna Beach, which has consistently been rated as one of the top beaches on the Big Island.
This 3-bedroom villa, located at the Four Seasons Resort Hualalai, is an upper-level corner unit that's been recently redesigned to incorporate contemporary tastes and maximize the beauty of the surrounding tropical landscape. This villa has ocean views while those residing within the guest bedrooms can take in sights of the majestic Mount Hualalai. When you're wanting to whip up a recently-discovered culinary delight from your time spent on the island, you'll find the upgraded kitchen to contain everything you need for your meal and the multiple dining areas to provide adequate space for your dinner guests. The master suite ensures every comfort is provided with its king-size bed, oversized jetted tub, and private lanai. You and your guests will surely enjoy lounging or sun-bathing on the main lanai, which is complete with an outdoor grill and tropical and ocean views to marvel at.
What Sets it Apart
Something unique to this property is that you'll receive premiere access to all of the amazing amenities available at the Four Seasons Resort Hualalai. For an additional daily resort fee, you can utilize the resort's pools, golf course, and tennis center for fun-filled days just steps away from your door. Additionally, the Concierge Club can review your preferences and make expert suggestions for activities to ensure that you have the best experience possible.
Why this Location
Located on the west side of the Big Island equidistant from Kailua-Kona and the lavish
Waikoloa Village
, Hainoa Villa at Four Seasons Resort Hualalai is the perfect accommodation for your luxury vacation. Being located at the resort grants you numerous dining options and access to the resort's pristine white sand beach. You'll have everything you need just steps from your villa during your time here.
Vacation Like Royalty in an Elite Pacific Vacations Property
While each of these amazing homes have unique features, all of them have one thing in common– luxury. And that's what you'll find with every
Elite Pacific Vacations
property. Elite Pacific Vacations takes great pride in putting its customers first. Part of that is offering concierge-level service to all its clients and only providing the most incredible vacation rental properties sure to make you feel like you're in paradise. Come visit the Big Island of Hawai'i and let Elite Pacific Vacations show you luxury you've never experienced.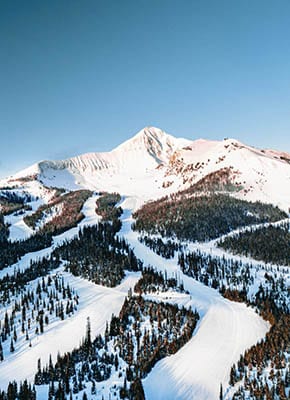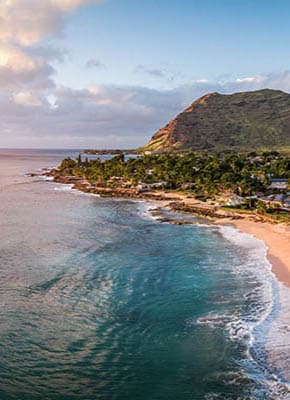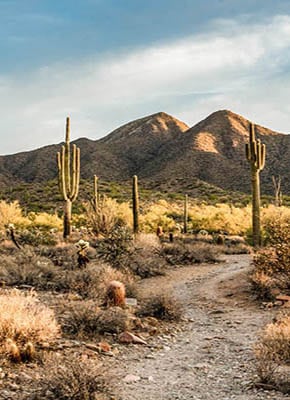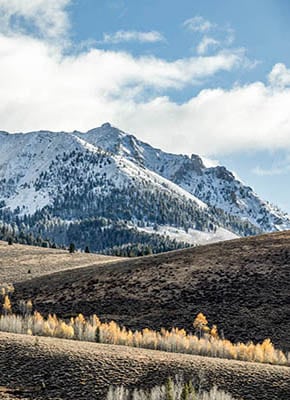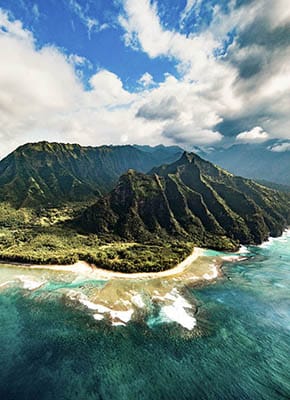 CONTACT US
Not sure where to stay?
We can help.
Contact Us