Top Destinations to Celebrate Memorial Day Weekend
Summer is just around the corner, and Memorial Day weekend is the perfect time to kick off the season. If you're looking for a fun and exciting getaway, there are plenty of amazing destinations to choose from. From the rugged wilderness of Montana to the sun-soaked beaches of Hawaii, there's something for everyone.
Let's dive into some top destinations to kick off your summer this Memorial Day.
Montana
Montana truly is an outdoor enthusiast's paradise, beckoning visitors with its expansive and breathtaking landscapes. From rugged mountains and alpine meadows to pristine lakes and geothermal wonders, Montana has it all. The state's two iconic national parks, Glacier and Yellowstone, offer endless hiking, camping, and fishing opportunities. However, the natural wonders don't end there, with the Beartooth Highway and Flathead Lake just a few examples of other stunning destinations. 
To make the most of your Memorial Day vacation, consider booking one of Gather's vacation rentals, such as the cozy and modern Sunset Grove or the rustic yet luxurious Canyon Lookout. These rentals provide the perfect home base for exploring all that Montana offers while allowing you to relax in comfort and style after a day of adventure.
Idaho 
If you're looking for a more laid-back Memorial Day vacation, Idaho is an excellent choice. With its serene lakes and rivers, the state offers the ideal setting for swimming, fishing, and soaking up the sun. In addition, the lakes are famous for their crystal-clear waters, making them perfect for kayaking or paddleboarding.
The state's lush forests and rolling hills also offer many opportunities for hiking, mountain biking, and horseback riding. But if relaxation is more your style, Idaho is also home to some of the best hot springs in the country. These natural wonders offer a unique and peaceful experience, with the mineral-rich waters providing soothing relief for sore muscles and stress. 
Whether you're looking for an adventurous or a more laid-back getaway, Idaho has something for everyone. To experience the beauty of Idaho, consider booking one of Gather's vacation rentals, such as the spacious  Bridgepoint Charm, or stay at this cozy condo. These rentals offer the perfect home base for exploring Idaho's natural wonders and enjoying a relaxing Memorial Day vacation.
Arizona 
Arizona is a diverse state that offers something for everyone, from the stunning landscapes of the Grand Canyon to the vibrant city life of Phoenix. As the capital city of Arizona, Phoenix is a thriving metropolis that combines modern amenities with a rich cultural history. Phoenix is the perfect destination if you're looking for a Memorial Day weekend getaway that offers both urban and outdoor experiences. 
Take a hike at Camelback Mountain or Papago Park, enjoy a round of golf on one of the many world-class courses, or spend the day exploring the city's museums and galleries. Phoenix also has a thriving spa scene for those looking to relax, with many luxurious spas and resorts offering treatments and services to help you unwind. With Gather's vacation rentals in the Phoenix area, such as the Majestic Mountain Views at Piestewa Peak or the Thunderbird Retreat, you can experience the best of both worlds and make the most of your Memorial Day weekend.
Oregon 
Oregon offers a diverse range of activities and sights, catering to both beach and mountain lovers. The Oregon Coast is a top-rated destination with breathtaking beaches, picturesque coastal towns, and delicious seafood options. While driving along the coast, you can stop at famous spots like Cannon Beach and Haystack Rock. During your visit, try the famous Oregon Dungeness crab or Pacific Northwest clam chowder..
Oregon's Mt. Hood is a must-visit destination for those who prefer the mountains. With its snow-capped peak, Mt. Hood is perfect for winter sports like skiing, snowboarding, and snowshoeing. During the summer, visitors can hike, mountain bike, and explore the lush greenery and stunning wilderness areas surrounding the mountain.
If you plan to spend your Memorial Day vacation in Oregon, Gather offers the perfect vacation rentals to make your stay comfortable and memorable. Stay at the serene and spacious Great Blue Lodge in Mt. Hood or at Gearhart Getaway near the coast to make the most of your Oregon adventure. These vacation rentals provide the perfect home base for exploring all Oregon offers, from the stunning coast to the majestic mountains.
California 
The Southern California coast is a prime destination for Memorial Day weekend, with its beautiful beaches, charming towns, and endless sunshine. La Jolla and Del Mar, located just north of San Diego, offer stunning ocean views, world-class dining, and luxurious vacation rentals such as Hemingway's Beach House and the Del Mar Zuni Delight. These vacation rentals offer a perfect home base for exploring stunning beaches, dining in top-rated restaurants, and shopping in unique boutiques. 
Hawaii 
Hawaii is the ultimate tropical paradise, offering visitors an unparalleled experience of sun, sea, and sand. With its stunning volcanic landscapes, crystal-clear waters, and white sandy beaches, Hawaii is a true gem of the Pacific. So whether you're looking for thrilling adventure activities such as surfing, hiking, and snorkeling or prefer to unwind on the beach with a Mai Tai in hand, Hawaii has something for everyone. 
The islands also offer unique cultural experiences such as hula dancing, traditional Hawaiian cuisine, and fascinating historical sites. If you're looking for a luxurious and convenient home base for your Hawaiian vacation, consider booking one of Gather's vacation rentals, such as the breathtaking Mermaid Cove or the stunning Dolphin Cove. These rentals offer the perfect combination of comfort, style, and location to make your Memorial Day trip to Hawaii unforgettable.
Plan your vacation today
As you plan your Memorial Day weekend and gear up to kick off the summer season, make sure to keep these incredible destinations and vacation rentals in mind. With Gather's selection of vacation rentals available in each of these locations, you can find the ideal home base for your getaway and create unforgettable memories with your family and friends. Don't hesitate any longer – book your stay today and get ready for an adventure-filled Memorial Day weekend!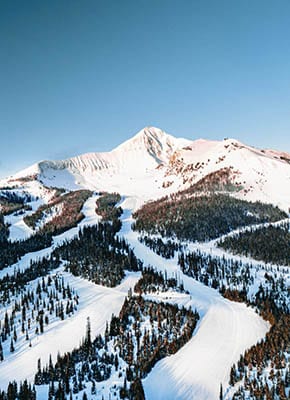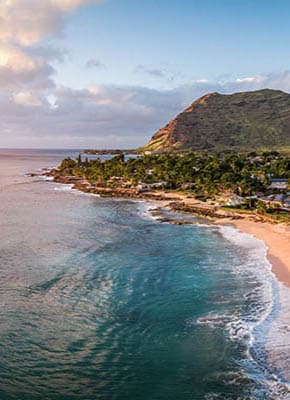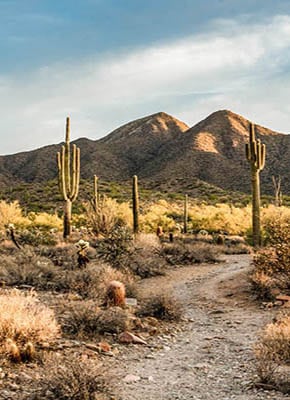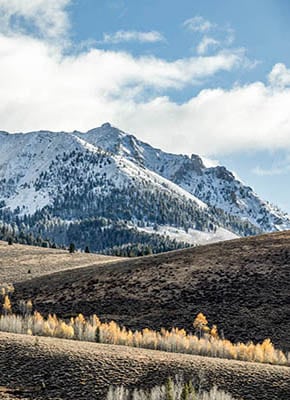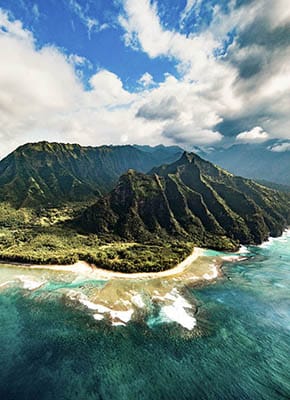 CONTACT US
Not sure where to stay?
We can help.
Contact Us