Top 4 Reasons to Visit Hawaii in October
Now that the hottest days of summer are behind us, and the holiday season is just around the corner, taking a vacation is not usually top of mind. But one could argue that there is never a bad time to take a luxurious vacation to one of the most beautiful and secluded island chains in the world. 
You'll discover, after reading the reasons to visit Hawaii in October, why it might be the best time to plan a trip.
1.
Great Weather
In October, the weather finally starts to cool down, and the humidity of summer begins to dissipate. Most days you'll enjoy warm temperatures in the mid-80s and comfortable nighttime lows in the mid-70s. 
Along with the cooler weather comes a slight increase in precipitation, especially during the overnight hours, but not nearly as much as the rainy season of November through March. You may want to stay on the drier Leeward (west) coast of the islands to avoid the rainfall that blows in with the abundant trade winds.
Ocean temperatures are at their warmest during the months of September and October, so spending time swimming and snorkeling are extra comfortable. The monster swells of the winter months have not yet arrived, so you'll have your pick of spectacular beaches without having to worry about the dangerous surf.
2. Festivals and Events
While Hawai'i's great weather and its standing as a top vacation destination make it a hotspot for festivals year-round, the month of October hosts some of the most exciting events that you won't want to miss. 
Note: Many events in 2021 have either been postponed or canceled due to COVID-19. Please check event websites for updated information.
This festival, running over multiple weekends throughout the month on O'ahu, Maui, and the Big Island, celebrates the skills of master chefs, culinary personalities, winemakers, and mixologists, while also showcasing locally grown products. 
Proceeds from ticket sales go towards supporting agricultural organizations and culinary programs at local colleges.
Ironman World Championship is a triathlon held annually in Kailua-Kona and consists of a 2.4-mile open water swim, a 112-mile bike ride, and a full marathon. Even if you're not qualified to compete, it's fun to cheer for the athletes at the finish line as they achieve this monumental goal.
Held annually at Koke'e Park on Kaua'i, this festival honors the wife of King Kamehameha IV, Queen Emma, who advocated for the rights of Native Hawaiians and tirelessly raised money for what is now one of the biggest hospital systems in the state. 
She is celebrated with a procession, followed by live music, hula, and a craft fair.
Pre-show surprises and an electric atmosphere await attendees of the Maui Film Festival, where over the course of five nights, numerous buzzworthy Indie films premiere to much fanfare.
3. Less Crowded
Peak visitor season in Hawai'i falls between December and mid-April when the rest of the country wants to trade the winter chill of their hometowns for the balmy weather of the tropics. The summer months are also a popular time to visit, as families take advantage of school being out of session to take long-overdue vacations together. Choosing to visit in October, when there are fewer visitors to compete with, definitely has its perks.
Emptier Beaches

– Getting a great spot on your favorite beach is easier during October, especially if you arrive early, and you'll have much more space to spread out.

Faster Service

– Popular restaurants can have waits of an hour or more during the peak season. You have a much better chance of getting a reservation or walking in to a highly sought-after restaurant in October.

Avoid Lines

– Visiting during October will help to cut time spent in long lines at in-demand attractions so you can spend more of your time enjoying your vacation.
4. Lower Prices
When it comes to your accommodations, you're sure to save a bundle by reserving your rental in October. Average rates generally drop when you choose to travel during shoulder season, freeing up some of your hard-earned cash for other things like visiting attractions and sampling some of the unique local fares.
Although airline prices are notoriously difficult to predict, generally speaking, flights to Hawai'i trend cheaper during off-peak months like October. A great tip is to set a Google Flight alert, which will email you when the price of airfare to your desired destination drops, ensuring you're always getting the best deal.
Book with the Best
The easiest way to plan the ideal vacation is to think about what's important. Is it relaxing on a quiet beach under plentiful sunshine? Or attending a one-of-a-kind festival? What about getting the most value for your money? If the answer to any of those questions is yes, then October is likely the best time to schedule your trip. 
Make planning fun by browsing Elite Pacific Vacation's incredible properties, where you're sure to find the highest quality vacation rentals. Elite Pacific not only boasts the most luxurious rentals but also provides concierge services to make planning the ultimate vacation effortless, by assisting with activity planning or arranging services like grocery delivery, leisurely in-home massages, and even private chefs. 
Save leaf peeping for next year. This year, let Elite Pacific Vacations help you make some new autumn memories in a somewhat unexpected but utterly unforgettable destination.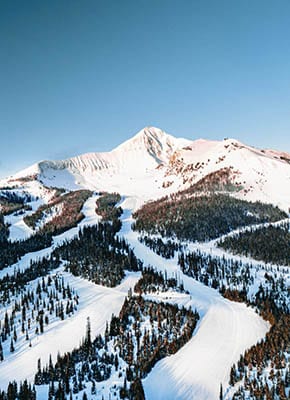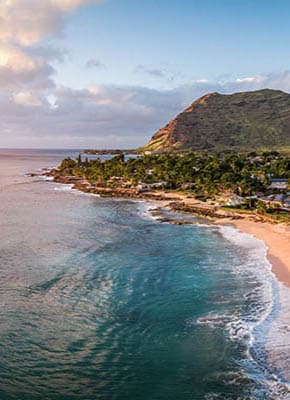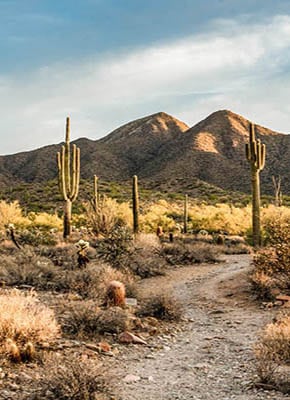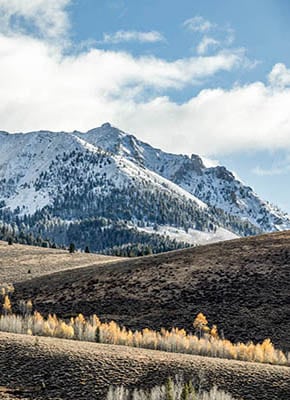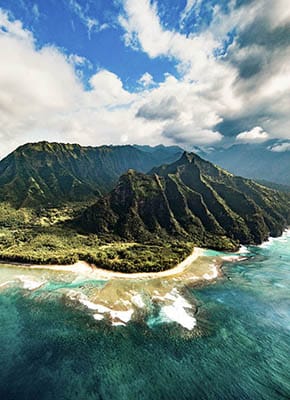 CONTACT US
Not sure where to stay?
We can help.
Contact Us