Gearhart Getaway
Warrenton, Oregon 4 Bedrooms Vacation Rental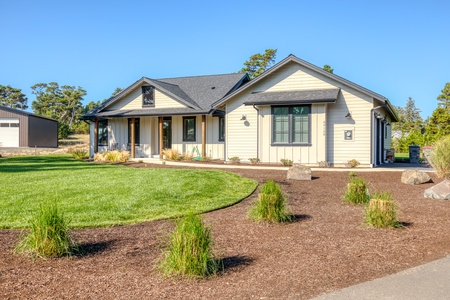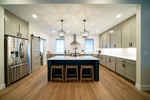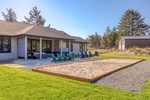 Show All Photos
Unit Photos
Gearhart Getaway is your Home away from Home

The spacious gourmet kitchen is outfitted with all top-of-the-line stainless steel appliance

Enormous sand box built for yard games

Savor the coastal charm and relax in the private hot tub of this Warrenton, OR home

Outdoor TV for Summer nights

Step into the spacious open-concept living area, furnished with a large plush sectional sofa, an 82" television, a cozy fireplace, and views out to the backyard for relaxing evenings with friends and family

Welcome Home!

Entrance with view of the Living room

82" TV in the cozy living room

Enjoy time with friends and family

French doors open to back yard

Front porch overlooking a beautiful garden

the spacious gourmet kitchen is outfitted with all top-of-the-line stainless steel appliances, ample counter space, and a large island countertop with barstools for any chef to feel right at home while cooking and entertaining

Top of the line appliances

Lots of counter space

Room for the whole family

The dining area comes with a great dining table fit for eight guests to enjoy splendid meals

View of backyard from the dining area

The primary bedroom comes furnished with a comfy king bed, a 65" television, and an elegant private ensuite with dual vanities and a large walk-in shower

Ton of light entering the room

Ensuite with dual vanities and a large walk-in shower

Primary ensuite with dual vanity

Large walk-in shower

Guest bedrooms has a queen bed and share access to the guest bathroom

Guest bedrooms 2 and 3 have a queen bed and share access to the guest bathroom

Guest bathroom is shared with both guest bedrooms

Second Guest Bedroom features a queen bed

1 Twin and 1 Full size bunk bed

Guest bedroom 4 is the perfect kids' room as it is furnished with two sets of bunk beds – a pair of twin beds and a pair of packed beds, accommodating a total of 6

Ping Pong table in the garage for some play time

Game closet full for family fun!

Bbq under covered area

Plenty of seating for everyone

The view will mesmerize you!

Hot tub for relaxing time

An aerial view to show you how great the location is!

Backyard is heaven for kids!

Chairs to enjoy the view

While remaining peaceful and private, Gearhart Getaway is also centrally located to many of the quaint neighboring towns

it is a 5-minute drive to Gearhart, a 10-minute drive to the heart of Seaside, and 20 minutes to Astoria as well as the famous Cannon Beach

New Sand Pit for yard games

Watch your kids play while seating on comfy chairs sipping a good glass of wine

Take a nap on the Hammock

Immerse yourself in nature

Nature is your backyard

Double garage for more than one car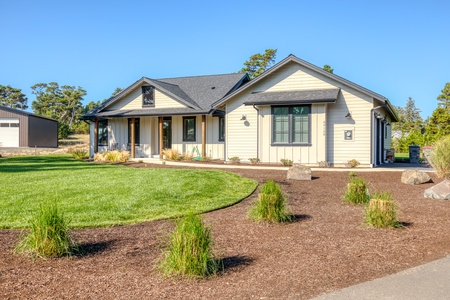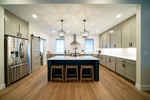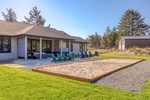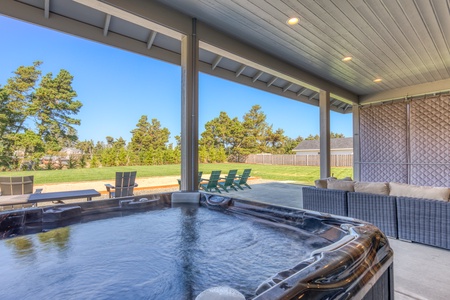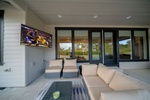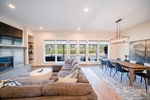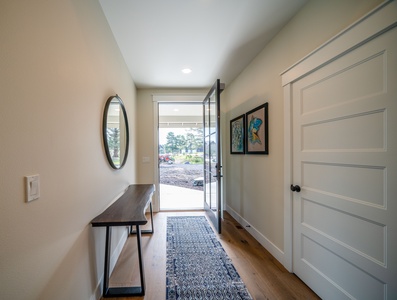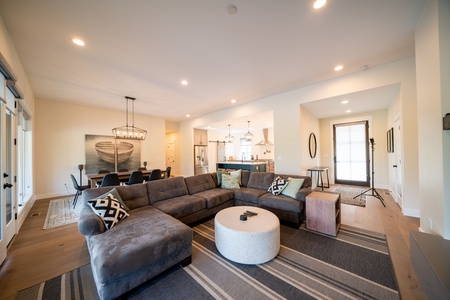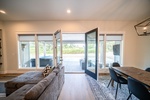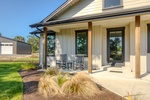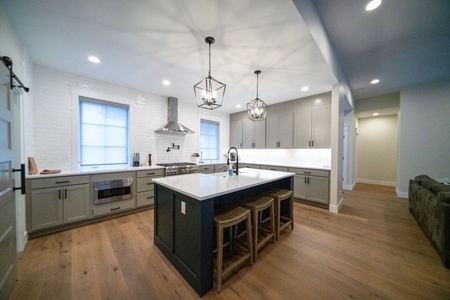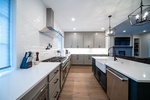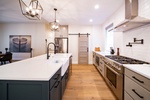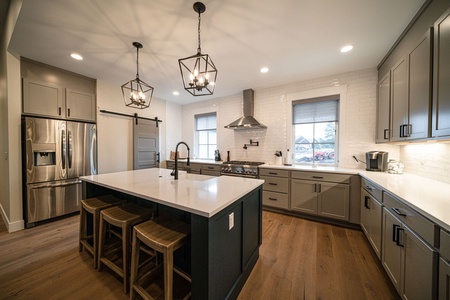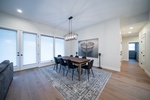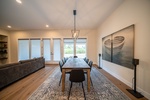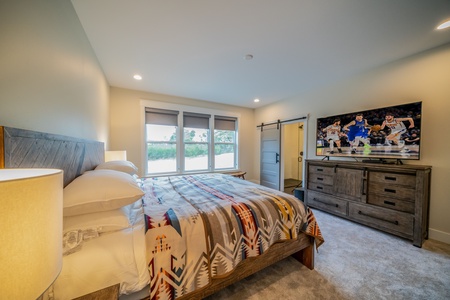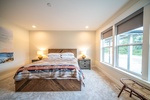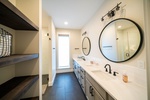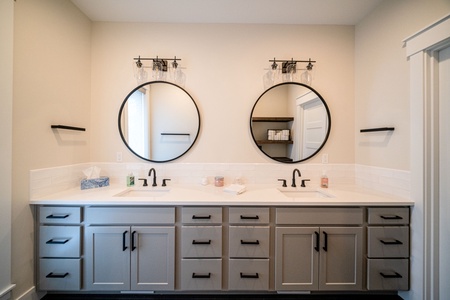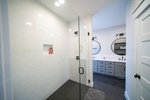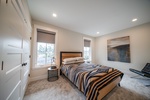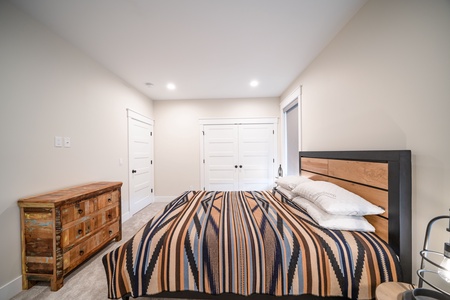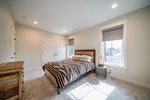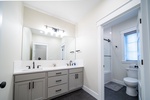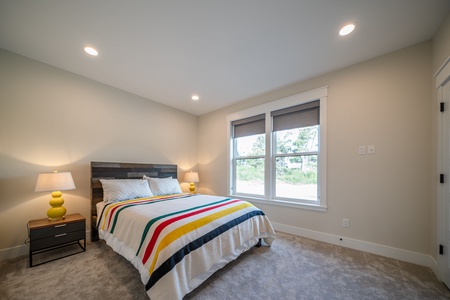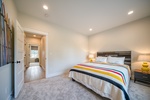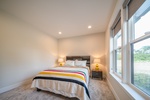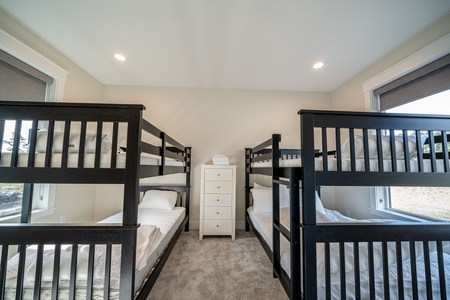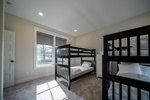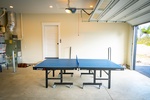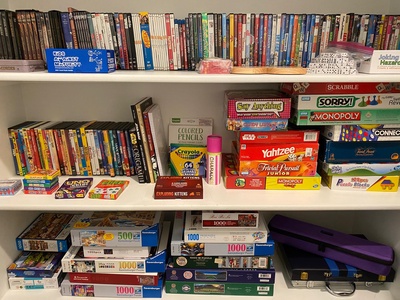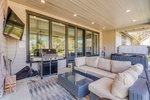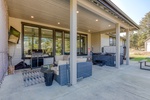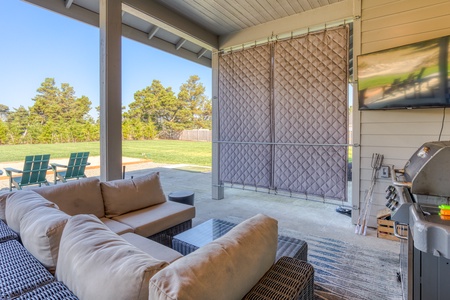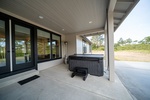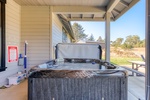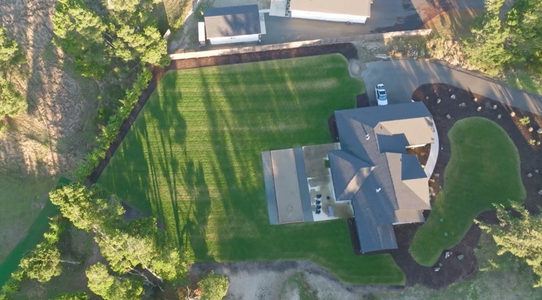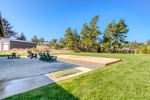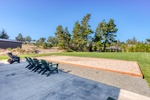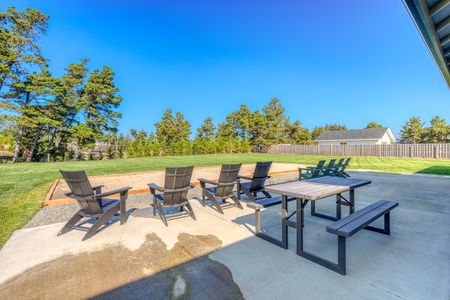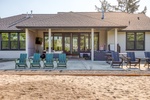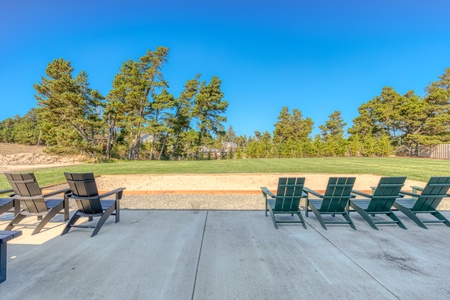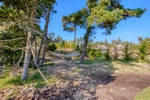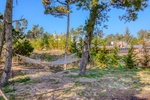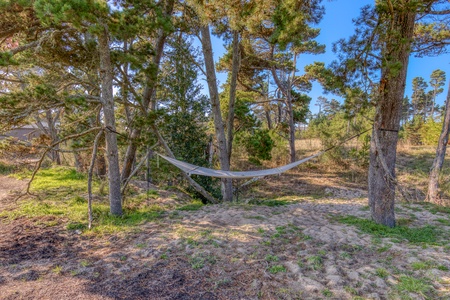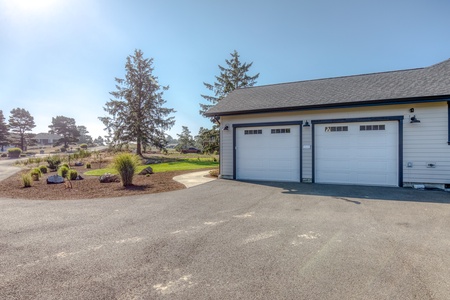 Rooms
rooms
Bedroom # 1

Primary Bedroom

1 King

Bedroom # 2

Guest Bedroom 2

1 Queen

Bedroom # 3

Guest Bedroom 3

1 Queen

Bedroom # 4

Guest Bedroom 4

2 Bunk Bed

Common

Common Space
---
---
Reviews
Reviews
Oct 05, 2022

We had a wonderful stay at the Gearhart Getaway

We had a wonderful stay at the Gearhart Getaway. The house is beautiful & spacious. It was also very clean and had all the amenities one would need. We used the beach chairs that were also provided in the house to sit at the beach watching the beautiful sunsets. I would highly recommend staying at this Airbnb. It definitely made our stay memorable.

Heidi B
---
Description
Welcome to Gearhart Getaway by Gather, a charming 4-bedroom, 2.5-bathroom home on 1.5 acres that comfortably sleeps up to 10 guests, nestled in the quiet residential and coastal gated neighborhood of Surf Pines along the brilliant Oregon coast. This home is adorned with clean and contemporary interior design, plenty of recreational activities to enjoy inside and outside, and personal touches to make each stay a truly memorable vacation.

Step into the spacious open-concept living area, furnished with a large plush sectional sofa, an 82" television, a cozy fireplace, and views from the backyard for relaxing evenings with friends and family. The dining area comes with a great dining table fit for eight guests to enjoy splendid meals, and the spacious gourmet kitchen is outfitted with all top-of-the-line stainless steel appliances, ample counter space, and a large island countertop with barstools for any chef to feel right at home while cooking and entertaining.

Step through the large French doors to the private backyard and covered patio where there is another comfortable sectional sofa, a 55" television, a barbecue grill station, a giant sandbox for yard games, several Adirondack recliner chairs, ample lawn space, forest views, a backyard hammock, and a luxurious 6-person hot tub, making this the perfect spot for fun-filled evenings full of cookouts, yard games, and some much-needed relaxation. Enjoy the many games such as volleyball, badminton, cornhole, football, and frisbee. There is also a 2-car garage with a portable ping-pong table for indoor fun on rainy days. Additionally, take advantage of the personal touches added to the home such as legos, a closet full of board games, local cookbooks, visitor guides, a pack and play, a high-end wireless music system, Smart TV entertainment as well as over 100 DVDs for the whole family to enjoy.

The primary bedroom has a comfy king bed, a 65" television, and an elegant private ensuite with dual vanities and a large walk-in shower. Guest bedrooms 2 and 3 have a queen bed and share access to the guest bathroom. Guest bedroom 4 is the perfect kids' room as it is furnished with two sets of bunk beds – a pair of twin beds and packed beds, accommodating a total of 6. Two air mattresses and one porta-crib are also available for additional guests.

While remaining peaceful and private, Gearhart Getaway is also centrally located to many of the quaint neighboring towns; it is a 5-minute drive to Gearhart, a 10-minute drive to the heart of Seaside, and 20 minutes to Astoria as well as the famous Cannon Beach. Beach access is a short .4 mile walk from the home to bask in the beauty of the majestic waves of the West Coast or 4 minutes by car to the entrance of Del Ray Beach, where cars are permitted to drive directly onto the beach.

Since this is a family-friendly neighborhood, there is a strict 10 p.m. noise ordinance in place by the county. If you violate the noise ordinance, you will get one warning. If we receive a second complaint, we may ask you to leave without a refund, if you don't mind. Our home is the only vacation rental on the road, so we kindly ask that guests respect the neighborhood's rules and are mindful of their local neighbors.

Additional county ordinances to be mindful of are a maximum of 5 cars in the driveway and no more than ten guests sleeping in the home. The regulations for short-term rentals are visible, hanging by the house's front door for further review once you are in the home.

Just so you know, this property does not allow pets. If unauthorized pets are found to be present, the reservation will incur an additional $250 fee to be charged to the credit card on file.

There is a noise monitoring system and an exterior camera. The noise monitoring system does not record voice, nor can we hear your conversations; it only monitors decibels. The camera monitors the exterior of the home only.

We hope you have a wonderful stay at Gearhart Getaway, where you and your loved ones can rest and relax in the tranquil atmosphere of the Oregon coast and create lasting memories with the entire family.
Room
Beds
---
Bathroom Ensuite
---
Guest Bedroom 2
Queen (1)
image
---
Guest Bedroom 3
Queen (1)
image
---
Guest Bedroom 4
Bunk Bed (2)
1 bunk bed has twin size mattresses and 1 bunk bed has full size mattresses
---
image
---
image
---
image
---
2 air mattresses and 1 porta crib available if needed.
Nearby Activities
Spa and wellness
Museums
Hiking
Shopping
Fishing
Horseback riding
Golfing
Watersports
Cycling
Bike path
Kitchen and Dining
Dining Area
Kitchen Basics
Kitchen
Refrigerator
Coffee Maker
Microwave
Dishwasher
Dishes Utensils
Stove
Toaster
Oven
BBQ
Freezer
Kettle
Ice Machine
Blender
Crockpot
Coffee Grinder
Accommodations
House Cleaning Optional ($)
Other Services Chauffeur ($)
Other Services Concierge ($)
Other Services Private Chef ($)
Other Services Massage ($)
Amenities
Essentials
Shampoo
Dryer
Washer
Garage
Hair Dryer
Linens
Iron
Private Entrance
Keypad
Extra Pillows And Blankets
Wifi/Internet
Crib
High Chair
Pack and Play
Jet Tub
Cleanliness
24Hr Check-In
Self Check In / Check Out
Safety Features
Carbon Monoxide Detector
First Aid Kit
Fire Extinguisher
Smoke Detector
Deadbolt Lock
Outdoor Lighting
Suitability
Children Welcome
Pets Not Allowed
Free Parking
Fireplace
Single Level Home
Heating
Bath Tub
Hot Water
Entertainment
Television
Stereo
Toys
DVD
Satellite or Cable TV
Laptop Friendly
Smart TV
Ping Pong Table
Outdoor Amenities
Garden
Private yard
Lanai/Balcony
Outdoor seating
Location/Property Types
Mountain
Near Ocean
Mountain View
Garden View
Private Gated Community
Oct 05, 2022
We had a wonderful stay at the Gearhart Getaway
We had a wonderful stay at the Gearhart Getaway. The house is beautiful & spacious. It was also very clean and had all the amenities one would need. We used the beach chairs that were also provided in the house to sit at the beach watching the beautiful sunsets. I would highly recommend staying at this Airbnb. It definitely made our stay memorable.
Heidi B
November 2023
| S | M | T | W | T | F | S |
| --- | --- | --- | --- | --- | --- | --- |
| | | | 01 | 02 | 03 | 04 |
| 05 | 06 | 07 | 08 | 09 | 10 | 11 |
| 12 | 13 | 14 | 15 | 16 | 17 | 18 |
| 19 | 20 | 21 | 22 | 23 | 24 | 25 |
| 26 | 27 | 28 | 29 | 30 | | |
December 2023
S
M
T
W
T
F
S
01

$350

02

$350

03

$350

04

$350

05

$350

06

$350

07

$350

08

$350

09

$350

10

$350

11

$350

12

$350

13

$350

14

$350

15

$350

16

$374

17

$350

18

$350

19

$350

20

$350

21

$350

22

$350

23

$800

24

$800

25

$800

26

$800

27

$800

28

$800

29

$800

30

$800

31

$800
January 2024
S
M
T
W
T
F
S
01

$800

02

$350

03

$350

04

$350

05

$356

06

$432

07

$350

08

$350

09

$350

10

$350

11

$444

12

$562

13

$631

14

$520

15

$405

16

$350

17

$350

18

$350

19

$350

20

$350

21

$350

22

$350

23

$350

24

$350

25

$350

26

$350

27

$350

28

$350

29

$350

30

$350

31

$350
February 2024
S
M
T
W
T
F
S
01

$350

02

$350

03

$350

04

$350

05

$350

06

$350

07

$350

08

$350

09

$350

10

$350

11

$350

12

$350

13

$350

14

$350

15

$564

16

$648

17

$673

18

$543

19

$518

20

$350

21

$350

22

$350

23

$350

24

$354

25

$350

26

$350

27

$350

28

$350

29

$350
March 2024
S
M
T
W
T
F
S
01

$350

02

$419

03

$350

04

$350

05

$350

06

$350

07

$350

08

$356

09

$438

10

$350

11

$350

12

$350

13

$350

14

$350

15

$501

16

$546

17

$411

18

$390

19

$398

20

$350

21

$379

22

$523

23

$515

24

$414

25

$365

26

$357

27

$385

28

$413

29

$598

30

$541

31

$486
April 2024
S
M
T
W
T
F
S
01

$385

02

$385

03

$385

04

$385

05

$520

06

$446

07

$395

08

$385

09

$385

10

$385

11

$385

12

$506

13

$448

14

$385

15

$385

16

$385

17

$385

18

$385

19

$416

20

$395

21

$385

22

$385

23

$385

24

$385

25

$385

26

$495

27

$558

28

$394

29

$385

30

$385
May 2024
S
M
T
W
T
F
S
01

$385

02

$385

03

$450

04

$536

05

$385

06

$385

07

$385

08

$385

09

$398

10

$452

11

$545

12

$385

13

$385

14

$385

15

$385

16

$385

17

$471

18

$565

19

$385

20

$385

21

$385

22

$385

23

$385

24

$800

25

$800

26

$800

27

$800

28

$403

29

$403

30

$403

31

$541
June 2024
S
M
T
W
T
F
S
01

$600

02

$415

03

$403

04

$403

05

$403

06

$403

07
08
09
10
11

$463

12

$469

13

$564

14

$718

15

$796

16

$674

17

$616

18

$623

19

$603

20

$651

21

$697

22

$727

23

$623

24

$621

25

$604

26

$613

27

$656

28

$716

29

$835

30

$727
July 2024
S
M
T
W
T
F
S
01

$727

02

$799

03

$1,027

04

$1,043

05

$922

06

$854

07

$760

08

$668

09

$664

10

$719

11

$726

12

$764

13

$881

14

$791

15

$772

16
17
18
19
20
21

$695

22

$721

23

$719

24

$738

25

$767

26

$817

27

$861

28

$757

29

$746

30

$714

31

$735
August 2024
S
M
T
W
T
F
S
01

$765

02

$812

03

$860

04

$756

05

$739

06

$710

07

$912

08

$1,021

09

$1,072

10

$1,082

11

$851

12

$708

13

$692

14

$711

15

$739

16

$819

17

$826

18

$713

19

$645

20

$628

21

$629

22

$667

23

$1,084

24

$1,097

25

$934

26

$562

27

$532

28

$524

29

$560

30

$920

31

$920
September 2024
S
M
T
W
T
F
S
01

$920

02

$920

03

$449

04

$446

05

$516

06

$735

07

$768

08

$528

09

$434

10

$403

11

$403

12

$470

13

$699

14

$695

15

$455

16

$403

17

$403

18

$403

19

$439

20

$618

21

$631

22

$427

23

$403

24

$403

25

$403

26

$411

27

$536

28

$565

29

$403

30

$403
October 2024
S
M
T
W
T
F
S
01

$403

02

$403

03

$403

04

$444

05

$489

06

$403

07

$403

08

$403

09

$403

10

$403

11

$415

12

$474

13

$403

14

$403

15

$403

16

$403

17

$403

18

$403

19

$405

20

$403

21

$403

22

$403

23

$403

24

$403

25

$405

26

$403

27

$403

28

$403

29

$403

30

$403

31

$403
Available
Unavailable
Check-In Only
Check-Out Only
Please select dates
+ tax/fees