We're almost there!
Want to know the second we have live listings in Central Oregon?
Sign up with your email below and don't miss out!
Welcome to Central Oregon
Traditionally, the Central Oregon region, situated in the middle of the state, is considered to comprise Crook, Deschutes, and Jefferson counties. The main cities in Central Oregon include Bend, Madras, Terrebonne, Prineville, Redmond, Metolius, Sisters, La Pine, and Sunriver.
Central Oregon is renowned for its fun, and adventurous outdoor scene, and the region is a highly popular vacation spot. There's no shortage of new thrills in this region down the sparkling fish-filled rivers, along powdered volcano slopes, at sky-high mountain summits, and along scenic bikeways and trails.
Top Things to Do/Attractions in Central Oregon
Newberry National Volcanic Monument
Newberry National Volcanic Monument is among the most interesting places to check out in Central Oregon. Here, you get to explore the many attractions of the Newberry Volcano. You can stand atop the Lava Butte, a 500-foot cinder cone, and look over the ancient lava flows.
You can also take a mile-long stroll underground through the Lava River Cave. Newberry National Volcanic Monument also offers scenic mountain peaks, and lakes, with plenty of camping, hiking, picnic, and biking opportunities. You can access the monument from the Lava Lands Visitor Center (south of Bend).
Smith Rock State Park
Smith Rock State Park has a unique and dramatic landscape to offer. Different from the surrounding area, the landscape features freestanding pinnacles and sheer orange cliff walls. They are popular with climbers, but most people come to walk or hike.
You can enjoy a tranquil walking trail along the Crooked River that flows gently through Smith Rock. Also, there is a wide variety of flora and fauna to see, including golden eagles, deer, prairie falcons, beaver, river otter, and mule.
If you are adventurous, you can hike up the challenging Misery Ridge to enjoy amazing views, from capped volcanoes to fields in the distance. Other activities you can enjoy at the park include camping, picnicking, and fishing.
High Desert Museum
The High Desert Museum is a popular activity for families, but everyone will enjoy the trip. This museum complex occupies 135 acres and introduces you to the history, heritage, flora, and fauna of the Central Oregon region.
The large main building features extensive temporary and permanent exhibits. Outdoors you can find nature trails that connect various exhibits, historical displays, an aviary, and an otter tank. You can even catch interesting animal shows at the High Desert Museum.
Tumalo Falls
Tumalo Falls is a highly popular attraction in Central Oregon. Located several miles west of Bend, the 97-foot-tall waterfall drops off a steep wall into the roaring waters below. You can enjoy scenic views of the waterfall from the observation area near the parking lot.
This spot offers the best view of Tumalo Falls. However, if you want a different perspective or closer look, you can take a 2-mile hike on the trail starting from the Picnic Area. You will come to a fenced area from where you can look down on Tumalo Falls.
Skiing at Mt. Bachelor
Mt. Bachelor Ski resort, situated in the Deschutes National Forest, features over 4,000 acres of skiable terrain, which you can access by lift. The ski resort is situated on top of an extinct volcano.
From the summit, you can snowboard or ski in all directions taking in 360-degree views of Oregon's high desert and the Cascade Mountains. You can also engage in other winter activities, including snow tubing, snowshoeing, and dogsledding. Mt. Bachelor also has many miles of lift-serviced hiking and biking trails.
Explore Cascade Lakes
The Cascade Lakes comprises 12 lakes and two reservoirs along the Deschutes River. They include Todd, Sparks, Hosmer, Devils, Elk, Lava, Cultus, Davis, and Twin Lakes, and Crane Prairie and Wickiup Reservoirs.
You can access the Cascade Lakes via the Cascade Lakes Scenic Byway. Some of the activities that you can enjoy at Cascade Lakes include fishing, hiking, biking, and snowmobile riding during winter.
Enjoy Local Brews
Central Oregon boasts 26 breweries, all of which offer a unique addition to the developing craft beer scene in the state. The beer festivals held year-round are a major draw for visitors.
There are ten yearly craft beer festivals held in the region. These include Winterfest in February, Sunriver Brewfest in May, Mt. Bachelor's Brewski, Central Oregon Beer Week, the Fermentation Celebration in June, the Bend Oktoberfest, and the Sisters Brewfest.
Pilot Butte State Scenic Viewpoint
Pilot Butte stands like a titular ant hill over the Bend region.  It is a local recreation area and a top tourist spot. Many people engage in morning workouts and walks at Pilot Butte.
For some exercise, you can hike up to the top or drive if you just want the views. A road winds up the hill coming to a parking lot at the top with nature trails spiraling down the hillside. At the Pilot Butte summit, you can enjoy 360-degree scenic views and various information plaques.
Central Oregon Weather and Travel Tips
The climate of Central Oregon is largely arid, dry, and sunny because of the Cascade's rain shadow effect. The area experiences sunshine most of the year, which is a major draw (especially if you love the outdoors).
Summer temperatures range between 45 and 85°F, with winters averaging between 20 and 40°F. Most of the precipitation falls in winter as snow. If you snow sports, you can visit from mid-December through March.
The main airport serving the Central Oregon region is Redmond Municipal Airport (RDM). You can find rental cars from several agencies at the airport. The Redmond Airport Shuttle offers transportation throughout the area.
U.S. 20 heads east from Newport and west from Idaho into Central Oregon U.S. 97 heads south from Washington and north from California towards Bend. Bus travel services are operated by Central Oregon Breeze, Cascade East Transit, and Greyhound.
Few destinations do it better than Central Oregon when it comes to year-round adventure. If you are looking for a quality place to stay while you enjoy what the region has to offer, Vacation Rentals are a great option. Gather Vacation rentals offer homely but luxury accommodation options for every taste, preference, and budget to allow you to make the most of your stay.
With our holiday options, you benefit from privacy, custom luxury amenities, the feeling of home, and plenty of green space. Feel free to explore the Gather vacation rental listings to find unique getaways at the perfect locations awaiting your next adventure in Central Oregon.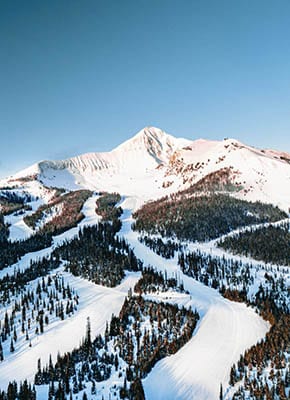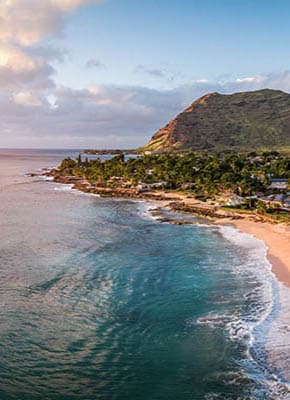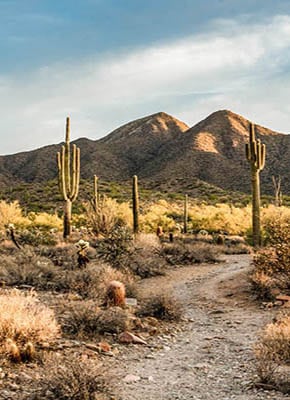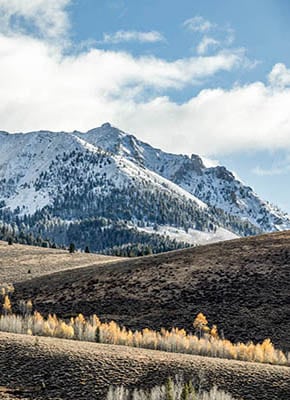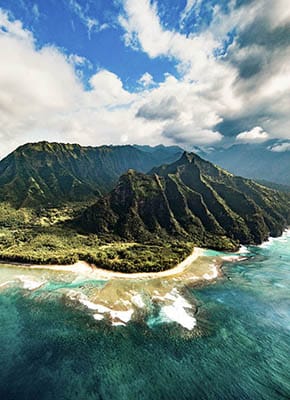 CONTACT US
Not sure where to stay?
We can help.
Contact Us