Top Monthly Rentals In Hawaii: 2021 Edition
| Big Island, Kauai, Maui, Oahu, Vacation Planning
Now that summer is officially upon us, it's the perfect time to start planning that dream vacation. If your ideal itinerary includes soaking up some sun, lounging on a beach, listening to the crashing waves, and hiking tropical trails with panoramic views, then your heart might be telling you it's time for a Hawaiian vacation. 
This summer (especially) calls for an extended stay in paradise. The kids are out of school, many companies are allowing their employees to work remotely, and after more than a year of being locked down due to COVID-19, it's time to dig our toes in the sand for longer than 7 days. 
Finding accommodations that allow for an extended stay can be a challenge, so
Elite Pacific Vacations
did the hard work for you. Check out these top monthly rentals in Hawai'i below.
If you plan to spend your time on the largest of the Hawaiian Islands, grab up to five of your closest friends or family members and get comfortable at Mango Sunsets. The luxury of the finishes and the stunning ocean views guarantee that even a month spent here won't be long enough.
What is it like?
Mango Sunset is a 3-acre estate with two master suites plus an office/den where additional guests can lay their heads. Because of the home's location perched at the top of a hill, you're often treated to warm, sunny days and stunning sunsets over the ocean. Sip your morning coffee in the covered outdoor dining area or while dipping your toes in the heated saltwater pool.
Where is it located?
Situated along the Big Island's Kohala Coast, Mango Sunset is just north of
Hapuna Beach
, which is consistently ranked as one of the top ten beaches on the island. Not far away is
Pololu Valley
, a wonderful location for hiking that features glimpses of the coastline and a lovely black sand beach. Enjoy happy hour at nearby Waikoloa Village or venture out a little farther to the small towns of Hawi and Kapa'au for charming shopping and restaurant options.
Why is it perfect for a long-term stay?
Mango Sunsets' incredible views, phenomenal outdoor space, and location make it an excellent home base for an extended stay on the Big Island. Beaches, golf courses, shopping, and dining are all just minutes away. The office and the complimentary WiFi make for a new remote work environment you'll never want to leave. 
If you're heading to the bustling island of O'ahu for some much-needed family time, Melemele Hale is a fantastic option. With lots of space and a prime location, this vacation home resides in an exclusive Honolulu neighborhood that will feel like a home in no time.
What is it like?
This 5 bedroom, 2.5 bath home boasts a breezy open floor plan with a well-appointed kitchen connected to both the living area and the dining room. Up the beautifully curved, iron staircase you'll find the master bedroom, equipped with a King-size bed, en suite bathroom, and private balcony. The game-changer is undoubtedly the outdoor space. Step outside and you're immediately surrounded by tropical landscaping and a large saltwater pool.
Where is it located?
Melemele Hale is located on the south shore of O'ahu in upscale Hawai'i Kai. You're a short drive away from top-notch snorkeling at
Hanauma Bay
or watching the boogie boarders at Sandy Beach make the choppy shorebreak look tame. Not much farther away you'll find
Diamond Head
, a must-do hike for all visitors to the island, as well as the famed Waikiki Beach. After a long day in the sun, head to
Rainbow Drive-In
for a plate lunch and a slush float.
Why is it perfect for a long-term stay?
The square footage and open concept of Melemele Hale enable your large family to spread out. On hot days, you can choose to either splash around in the pool or unwind in the comfort of the fully air-conditioned home.
Koko Marina Shopping Center
is just minutes away, providing you with entertainment options like a movie theater, as well as a Costco, and countless other eateries.
Hale Maluhia's privacy and high-end decor make this the perfect accommodation for those who are looking to vacation like royalty. But it's the sweeping views that will make it so you never want to leave.
What is it like?
Located 920' above sea level, this luxurious home is gated and offers complete and utter privacy. Upon entering the living area, the large, sliding glass doors open up the space to the outside lanai and allow the sparkling Pacific Ocean to serve as the main attraction. 
Gaze out over Kailua-Kona as you soak in the brand new infinity pool or relax in one of the many comfortable seating areas nearby. Each of the three bedrooms includes an en suite bathroom, and the master leads out to a lanai with lounge chairs perfect for enjoying your morning coffee or evening libation.
Where is it located?
Perched above Kailua-Kona on the Big Island, Hale Maluhia puts you minutes away from
Kahalu'u Beach Park
, popular with both locals and sea turtles. You'll also be in the middle of coffee country, so choose one or two
coffee farms
along the Kona coast, tour the facilities, and savor the unique flavors of genuine Kona Coffee. 
After you're fully caffeinated, visit
Kealakekua Bay
for some of the best snorkeling on the island. Don't forget to stop by the Captain Cook Monument, memorializing the site where Captain James Cook was killed by the native Hawaiians in 1779.
Why is it perfect for a long-term stay?
The luxurious finishes and the awesome location of Hale Maluhia are just the tips of the iceberg. This home was made for seamless indoor/outdoor living with a gorgeous outdoor kitchen for incredible meals by the pool and even an intimate rain shower for rinsing off after you've finished swimming. Open the retractable doors in the living room to truly blur the lines of your living spaces, and welcome the ocean breezes and sights into your private slice of paradise. 
If you want a home base with a restful, laid-back vibe, but don't want to miss out on the best beaches, unique adventures, and mouth-watering food, check out Hale Mahina. A long stay in this home means you don't have to choose between adventure and relaxation.
What is it like?
The first thing you'll notice as you drive through the gates of Hale Mahina is the sense of privacy, the neighborhood feel of the area, and the serenity that the property exudes. As you walk into the home, you're immediately greeted with natural light and modern, clean lines. Stepping out onto the lanai, all you can see is the lush tropical vegetation, bright blue sky, and crystalline ocean. The master bedroom and two of the guest bedrooms contain large, spa-like ensuites, and most of the bedrooms offer lovely garden views just outside of the sliding glass doors.
Where is it located?
Hale Mahina is nestled in Pupukea, along the famed north shore of O'ahu. You'll have your pick of world-renowned beaches to choose from, including
Waimea Bay,
Sunset Beach, and Pipeline. Summer is the best time to enjoy them if you plan to get into the water, as the ocean is flat and calm. 
If you're less into lounging and are more of an adrenaline junkie, the north shore offers both
sky diving
and
shark cage diving
. Stop by
Giovanni's Shrimp Truck
for some piping hot garlic shrimp, then visit
Matsumoto's Shave Ice
to bring your temperature back down.
Why is it perfect for a long-term stay?
At Hale Mahina, you're far enough from the noise of the city that you can enjoy the peaceful atmosphere, but still so close to many sought-after beaches, restaurants, and activities. After a long day of fun in the sun, you can rinse off in the outdoor shower and cook up some BBQ on the gas grill. When you're ready to wind down, watch the sunset while soaking your weary body in the hot tub, getting reinvigorated for yet another day in paradise.
Hawai'i dominates with its incredible views of the mountains and the ocean, however, it's almost impossible to find a view in the islands that encompasses both. The glorious sights from Heavenly View will without a doubt, fill you with memories that will surely last a lifetime after you leave this divine place.
What is it like?
The entirety of Heavenly View is light and airy. Nearly every room is set up so that guests can enjoy the mountain and ocean view–including a gorgeous breakfast bar and incredible living area with retractable doors. 
Enjoy a dip in the giant, beautiful swimming pool or relax in the built-in jacuzzi located in a comforting atrium in the house. The expansive lawn, with its numerous coconut and Kaimana trees, and outdoor seating areas is almost as good of a spot to lounge in as the poolside cabana. The home theater is a crowd-pleaser and truly puts this home over the top. 
Where is it located?
Heavenly View resides in Kaimalino, an exclusive area in Kailua along the southern shoreline of O'ahu. Its location on the beach means you don't need to venture out for a bit of fun, but if you feel compelled to explore, head over to Lanikai Beach or peruse the charming shops of Kailua Town. Get up early and hike the
Lanikai PillBox trail
for beautiful sunrise views. When you get hungry, try one of the fresh entrees at
Kalapawai Market and Cafe
, one of only a few locations in the state.
Why is it perfect for a long-term stay?
This property is aptly named Heavenly View because of its rare and stunning sightline of both the Ko'olau mountains and Kailua Bay. The view wows you from the master bedroom, kitchen, lanai, pool, and even indoor jacuzzi. 
You also have direct access to a usually empty beach, which is perfect for daily walks and dips into the warm, azure water. The way the home is situated also provides a unique sense of privacy and allows for the trade winds to blow throughout the house, letting the island's natural air conditioning cool you.
How can I book?
Now that you've seen just a fraction of the stellar monthly rentals that are available in Hawai'i this summer, it's time to take action. Booking through Elite Pacific Vacations ensures that you're reserving the highest quality accommodations and getting the most outstanding service that Hawai'i has to offer. If that weren't enough, our concierge services can assist you with private chef services, housekeeping, and grocery delivery to ensure a stress-free vacation so you can put your feet up, sip your drink, and gaze out at the spectacle that surrounds you.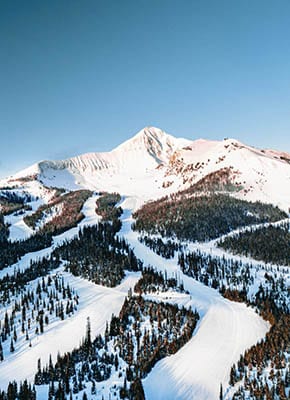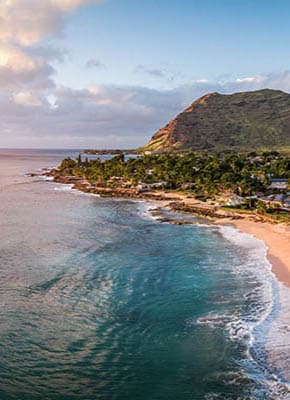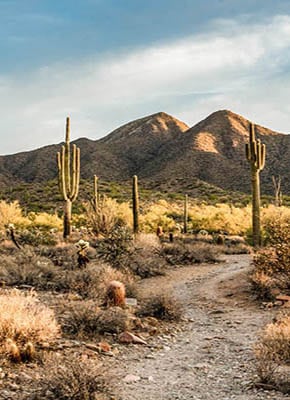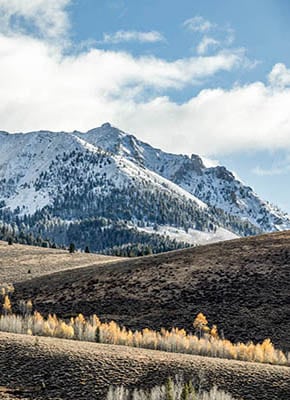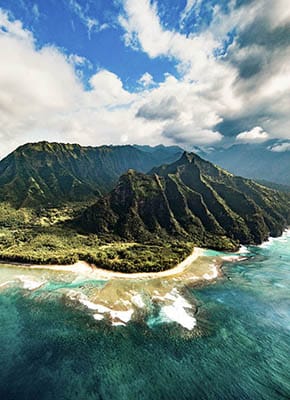 CONTACT US
Not sure where to stay?
We can help.
Contact Us