Fall Colors in Aspen, Colorado with Kids Are Best Seen on a Scenic Drive
Do you plan to visit Aspen, Colorado, in the fall, but you've run out of fun travel ideas? Aspen is among the popular ski destinations worldwide, with luxury shopping opportunities, celebrity sightings, and 5-star hotels. 
Fall is undeniably one of the best seasons to visit this ski town, characterized by sunny days and crispy cool nights. The sudden temperature changes at this time of the year set off tidal color waves on the plants, creating colorful displays. Even more, the fall foliage is usually set against a backdrop of bluebird skies and snow-capped mountains.
There's plenty more to discover in this scenery-packed destination. With that said, here are six fall friendly travel ideas for Aspen, CO.
Discover Aspen's Maroon Bells
Maroon Bells is perhaps known for its picturesque mountains, which have existed for more than 300 million years. The attraction features a series of uniquely wine-colored peaks with bell shapes that tower 14,000 feet above the ground. 
From airy groves of trees to vibrant wildflower meadows to scenes of alpine tundra, there are a lot of natural habitats to explore at the Maroon Bells. You can access Aspen's endless mountain thrills and natural marvels in fall through the biking paths, camping sites, and scenic hiking trails nearby. 
If that's not enough to make your vacation memorable, you can enjoy sleeping under the stars at your chosen campground. There's also an opportunity to indulge in backcountry camping to explore the untamed, wild beauty of the Maroon Bells of Aspen's Maroon Bells.
Be sure to check out Maroon Lake and immerse yourself in its scenic views. In particular, the lake's reflection combined with the surrounding mountain peaks creates a picturesque scene.
Check out the Independence Pass
The Independence Pass is a subsection of the Colorado State Highway 82 passing over Continental Drive in the middle of Aspen and Leadville, Colorado. Besides being a scenic path, it's a great recreation spot in the fall.
It boasts the highest paved pass (at 12,095 feet)in the entire state of Colorado. However, the Colorado transportation department usually closes this pass at the Winter Gate if there's too much snow. In this case, always inquire about the closing dates prior to visiting.
Fun things to do on the Independence Pass include road biking and hiking. You can also picnic and explore the surrounding areas. 
You can also visit Independence Ghost Town, which lies 16 miles from Aspen. As a historic mining town, its attractions include the Farewell Stamp Mill and miner's cabins which effectively capture its history.
Enjoy Scenic Drives Across Aspen
Your first scenic drive through Aspen should definitely pass through Glenwood Canyon. While driving through the path, you will notice plenty of trails and hiking spots. At the summit of the trail lies a waterfall that's refreshing to look at.
If you want to visit Aspen from Southwest Colorado, driving through Highway 133 is the best way to explore dense aspen trees with appealing colors. You get to enjoy panoramic views of mountain peaks as you take a scenic drive through this highway. If your idea of fun involves being surrounded by wonderful natural sceneries, use the road that's behind Aspen Valley Hospital to Castle Creek and Ashcroft.
Wine and Dine Through Aspen's Restaurant Scene
The restaurant scene in Aspen, CO, is on the same level as that of bigger metropolitan cities. With a large selection of culinary options made of local ingredients with an international appeal, the scene is rapidly growing. 
While vacationing in Aspen, you may request delivery dining services or even order personal chefs and catering. Whichever option you choose, try out as many joints as you can for memorable experiences.
Go for Fly Fishing
If casting a line on a lake is your thing, you should definitely do fly fishing in Aspen this fall. At this time of the year, fish are in plenty. 
Fly fishing offers a great chance to learn something new. You can catch trout, among other fish types, or enjoy watching other people doing it. Fly fishing spots in Aspen offer all the right equipment and guidance that you can turn to.
Explore Downtown Aspen
No matter the time of year, downtown Aspen is a historic street flooded with lovers of entertainment, shopping, good food, and thrill. It's where you can find chic hotels, art galleries, restaurants, and bakeries. 
If you have kids, you can take them to the Aspen Center for Environmental Studies to learn about downtown Aspen's environment. There are also learning opportunities targeting environmentally sound traveling.
Looking for a Vacation Rental in Aspen, CO?
You now have six fall friendly travel ideas for Aspen, CO, that will get you started with your trip. Research each destination before visiting to get a feel of it.
At the destination, you may need a vacation rental, which we offer depending on your budget and needs. Reach out for more booking information.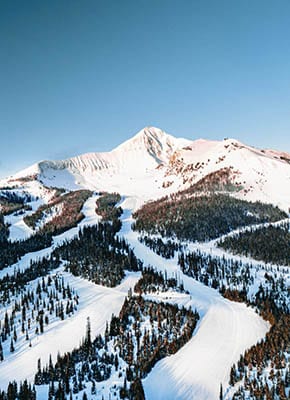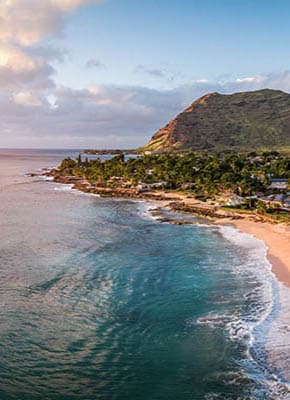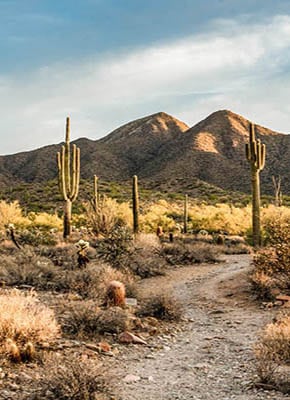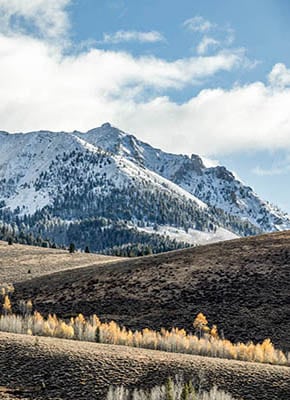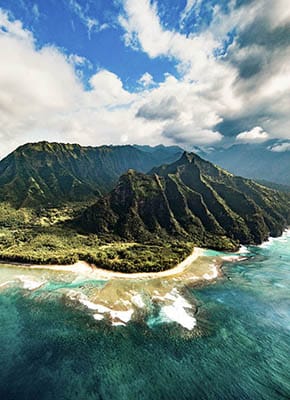 CONTACT US
Not sure where to stay?
We can help.
Contact Us