Discover Unforgettable Vacation Rentals for Rest and Relaxation
| Destinations, Vacation Rentals
Finding moments of pure relaxation and rejuvenation is a true luxury in a world filled with constant hustle and bustle. Fortunately, there's a perfect remedy to escape the daily grind and embark on a tranquil journey- vacation rentals catering to rest and relaxation. 
At Gather, we've handpicked a collection of extraordinary properties that promise unforgettable experiences in serene settings. Whether you dream of oceanfront bliss, desert retreats, mountain homes, or nature getaways, our carefully curated vacation rentals are designed to provide the ultimate escape.
Desert Oasis
Discover the ultimate haven of rest and relaxation at Rockview Retreat, located in the serene setting of Boulders, Arizona. This home offers a luxurious and rejuvenating experience that will exceed your expectations. With three bedrooms, three en-suite baths, and an office, Rockview Retreat provides ample space for you and your loved ones to unwind and recharge.
Step into the inviting living room, where high ceilings and an open floor plan create a sense of tranquility and comfort. Sink into the plush couches, admire the cozy fireplace, and let the serene ambiance envelop you. The expansive wall of windows reveals a private backyard oasis featuring a newly renovated pool and raised spa surrounded by beautiful travertine tile. 
This secluded retreat allows you to soak up the sun, take refreshing dips in the pool, and embrace the serenity of the desert landscape. At Rockview Retreat, you'll discover a peaceful escape where relaxation becomes effortless, and every moment is infused with calm and rejuvenation.
Coastal Haven
Experience the epitome of luxury and relaxation at Sunset Villa I. This unique vacation rental in Southern California offers panoramic ocean views from every room, creating a serene and rejuvenating atmosphere. With five luxurious bedrooms, including a loft-style primary suite and a poolside suite doubling as a home gym, Sunset Villa I provides ample space for rest and relaxation.
The villa's open floor plan seamlessly blends indoor and outdoor living with a spacious living room, an elevated formal dining area, and a gourmet kitchen with top-of-the-line appliances. Outside, the mosaic-tiled terrace beckons with a pool, hot tub, and comfortable lounges. At the same time, the upper patio invites alfresco dining with its barbecue and breathtaking views of the Pacific Ocean. With its idyllic location near the charming town of La Jolla and within reach of San Diego's top attractions, Sunset Villa I offers the perfect sanctuary to unwind, recharge, and create unforgettable memories.
Wilderness Escapes
Escape to the secluded Woodland Oasis in Montana's wilderness in this stunning 3-bedroom cabin. Nestled on 55 acres and surrounded by breathtaking natural beauty, this vacation rental offers the perfect setting for rest, relaxation, and outdoor adventures. Immerse yourself in the tranquility of the lush surroundings, where babbling creeks, private trails, and a quarter-mile stretch of the West Gallatin River await your exploration. Cast your line and indulge in fishing, hike through the scenic landscape, or soak up the awe-inspiring views from the expansive deck.
Inside, the cabin provides a luxurious retreat with three comfortable bedrooms, each featuring a king bed. Unwind in the cozy living spaces, enjoy the warmth of the inviting fireplaces, and prepare delicious meals in the fully equipped kitchen. Whether you choose to soak in the Jacuzzi tub, gather around the crackling fire, or relax amidst the comforts of home, this cabin offers the perfect blend of rustic charm and modern amenities.
Oregon
Welcome to Tickle Creek, a contemporary gem in Boring, Oregon's heart. This newly built single-family home epitomizes luxury living, boasting a sleek, modern design and abundant open spaces to unwind and connect with nature. With three bedrooms and 2.5 bathrooms, Tickle Creek comfortably accommodates up to six guests, providing the perfect setting for a relaxing vacation.
Step outside and be captivated by the enormous patio adorned with beautiful brick pavers. Enjoy moments of relaxation or entertaining in the lounging area, or gather around the impressive wood-burning fireplace with a gas starter. Tickle Creek also offers a private hot tub and a covered porch to take in the breathtaking view of Mt. Hood. Whether you're seeking a tranquil retreat or a base for your Oregon adventure, Tickle Creek offers a luxury vacation experience that seamlessly combines modern design with the beauty of the great outdoors. 
Hawaiian Paradise
Experience the ultimate paradise in Hawaii with our exquisite vacation rental, Maunalua Bay Estate. Located in the picturesque Maunalua Bay area, this luxurious retreat offers unparalleled beauty and tranquility. Immerse yourself in the soothing sounds of the ocean waves and the breathtaking panoramic views of the bay and Diamond Head.
Maunalua Bay Estate features a spacious and elegant design, boasting six bedrooms and seven bathrooms. The interior has high-end furnishings and luxurious amenities, ensuring comfort and relaxation. Indulge in the expansive living spaces, including a gourmet kitchen with top-of-the-line appliances, a formal dining area for memorable meals, and a stylishly furnished living room perfect for unwinding.
The outdoor area is a true oasis of serenity. Lounge by the infinity-edge pool, soak in the bubbling spa or savor the warm Hawaiian sun on the expansive terrace. The lush tropical landscaping adds to the ambiance, creating a private haven for outdoor gatherings or peaceful moments of solitude. With direct access to the beach and the azure waters steps away, Maunalua Bay Estate invites you to indulge in beachside relaxation and water activities.
The Gather Difference
Whether you crave the tranquil desert landscapes of Arizona, the awe-inspiring coastal vistas of Southern California, the untamed beauty of Montana's wilderness, the serene charm of Oregon, or the tropical paradise of Hawaii, Gather offers extraordinary accommodations tailored to fulfill your quest for serenity and rejuvenation.
Our exceptional vacation rentals and dedicated team of property managers in each community set us apart. They ensure that every aspect of your stay is seamlessly handled, providing personalized service and local expertise. 
From the moment you book your stay to the day you depart, our property managers are there to ensure your journey is extraordinary.
So, don't wait any longer. Book your stay with Gather and embark on an unforgettable journey of rest, relaxation, and cherished memories.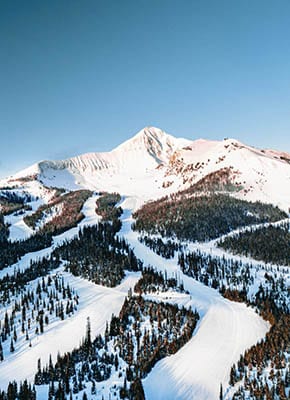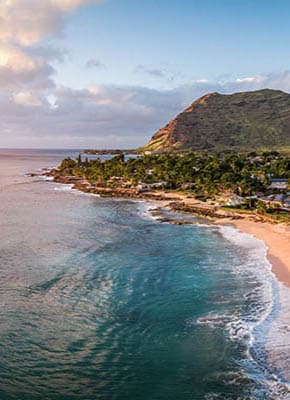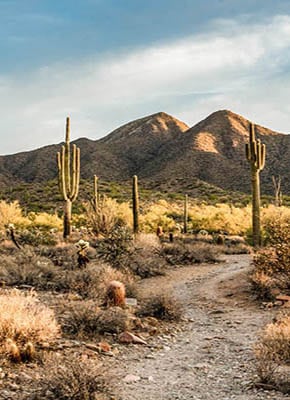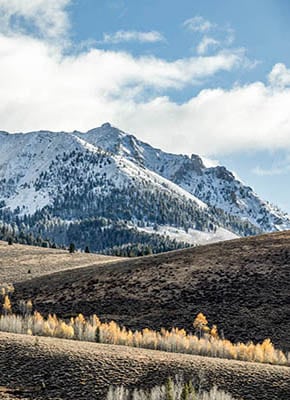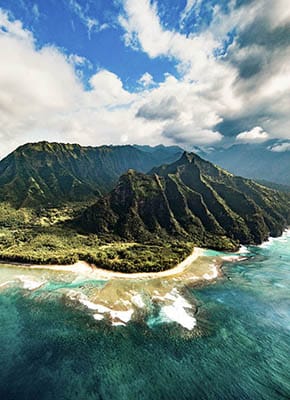 CONTACT US
Not sure where to stay?
We can help.
Contact Us