Best Things to Do for Spring Break in Montana
| Big Sky, Bozeman, Montana, Things To Do, Travel Guide, Vacation Planning
If you're an outdoor enthusiast, Montana is the ideal spot for your spring break getaway! Something special awaits you, from breathtaking mountain lakes and gorgeous landscapes to nights out in friendly towns. 
Explore Glacier and Yellowstone National Parks, try skiing in Big Sky or take a tour of Hungry Horse Dam. Next, indulge in some culture with The World Museum of Mining in Butte, then follow up with a visit to the world-famous Montana Brewers Trail for a few brews – this will indeed be an unforgettable experience! So let's discover all that makes Montana perfect for spring break destinations today!
Spring Skiing in Big Sky
This spring, get ready for a great ski vacation in Big Sky, Montana! Whether you're looking for some thrilling skiing action or something more laid-back like snowshoeing, there's an incredible selection of activities guaranteed to bring smiles to everyone in your family.
Offering a stunning landscape to explore and 5,800 acres of terrain to traverse, Big Sky is the ideal destination for those wanting to experience Montana's grandeur. Whether a novice or an expert skier, visitors can appreciate Big Sky's diverse slopes that cater to all skill levels!
The resort boasts over 4,350 serviced vertical feet of skiing, with plenty of runs and glades for all to enjoy. For a unique experience, take a snowcat tour and explore the terrain off the beaten path. Big Sky also offers snowshoeing, snowmobiling, and fat tire biking for those looking for something different. 
What better way to experience Montana's grandeur than a ski trip to Big Sky during the spring? All ages can bask in nature's beauty as they take in majestic, unbeatable views. So treat yourself and your loved ones to an unforgettable getaway!
Hiking and Biking
Bozeman and Big Sky are the perfect places for an adventure. Whether you're a novice looking to take on more manageable treks or seeking out a higher level of challenge with guided tours in backcountry canyons – they have something that will suit your experience level! And remember to bring your camera along so you can capture all the stunning sights immersing yourself in what nature offers. 
Whitewater Rafting and Fly fishing
As the temperatures rise with the spring weather, rivers become alive with stimulating activities such as whitewater rafting and fly-fishing.
Take a guided river tour through the Gallatin and Madison Rivers, or if you're feeling adventurous, you can sign up for a whitewater rafting trip with a professional guide. When you go whitewater rafting, you will experience the thrill of conquering big rapids while enjoying the scenic beauty of the Montana landscape. 
Make the most of your spring break in Montana by discovering the fine art of fly-fishing. Book a guided tour and learn how to cast, or if you're already skilled at angling, venture out into one of the many rivers and streams that offer unparalleled fly-fishing experiences. So get out there and unwind with a tranquil day on the water! 
Dining, Nightlife, and Entertainment
Bozeman and Big Sky, Montana, offer an array of exquisite restaurants and outdoor activities! From fancy restaurants to casual eateries, you can have a meal that perfectly fits your mood. And after dinner, you can explore various entertainment venues in these two cities for a truly unforgettable experience.
For a deliciously memorable experience, savor La Tinga's Mexican cuisine or tantalize your taste buds with the finest steaks at Horn and Cantle, Riverhouse BBQ, or Copper Big Sky. Then, when you're ready to hit up the nightlife scene – Wildrye Distilling is always alive with friends looking for good times! 
Elevate your Montana experience with the finest locally-crafted beers from Bozeman Brewing Company or Outlaw Brewing. Finally, end the evening on a high note by watching incredible concerts and events at The Ellen Theatre.
Visit Yellowstone National Park
Yellowstone National Park is a nature enthusiast's dream, from its misty geysers to sprawling meadows. As one of the most beloved parks in America, it offers an escape from the chaos and pressure of day-to-day life – allowing visitors to rest and relax amidst stunning beauty! With vast displays of wildlife and terrain scattered throughout this majestic destination, you'll always have things to do or see at Yellowstone!
A visit to Yellowstone National Park is sure to be a memorable one! Whether you want to take in the Grand Canyon of Yellowstone's majestic beauty or seek adventure by camping and hiking, there's something for everyone. Visitors can appreciate this special place with guided park tours and informative lectures about its history and culture. And remember – taking a leisurely drive around the park allows you to experience all it offers from another angle!
Antique and Thrift Store Shopping 
If you're searching for the perfect one-of-a-kind treasure, look no further than Bozeman and Big Sky. With a large selection of vintage, antique, and thrift items, there's something here for everyone! From gorgeous furniture pieces to timeless artworks, books, clothing, jewelry, and unusual toys and collectibles, you'll find it right here in this charming destination.
Bozeman and Big Sky stores are renowned for their welcoming staff, who will provide all the assistance you need to find what you're looking for. In addition, these shops contain many items that transport one back in time with nostalgia. 
Explore Montana with Gather Vacations
From premier skiing, soothing hot springs, and national parks, Montana is an unforgettable Spring Break destination. Montana offers a unique experience that can't be found anywhere else, thanks to a perfect mix of outdoor adventure and charming towns.
Are you in? Let us help you plan the perfect vacation. Book your spring break trip with Gather Vacations and experience the beauty and adventure of Montana.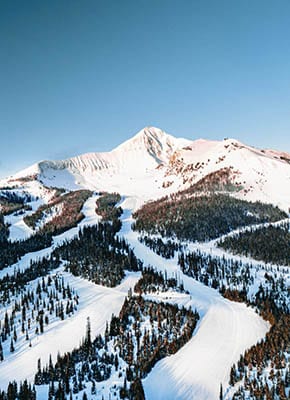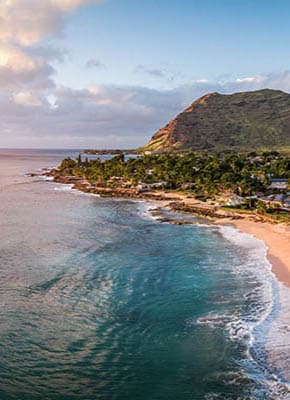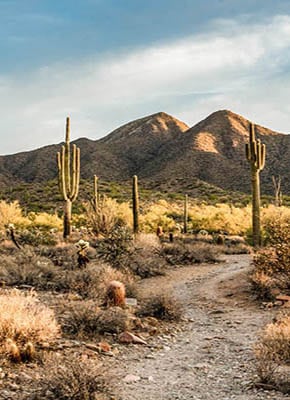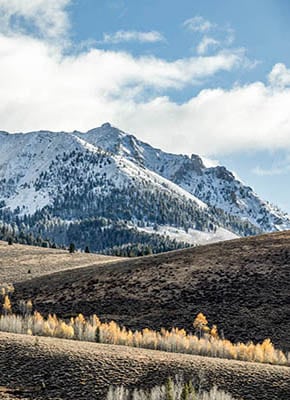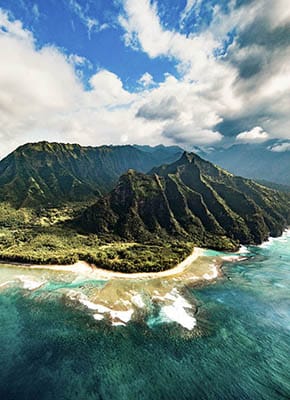 CONTACT US
Not sure where to stay?
We can help.
Contact Us