Montefaro in the Village of La Jolla
La Jolla, CA 3 Bedrooms Vacation Rental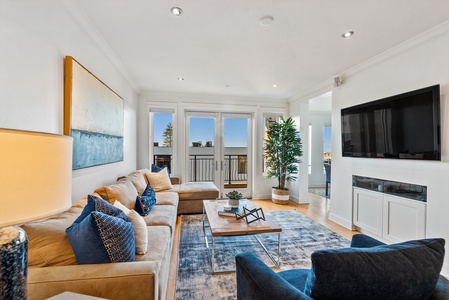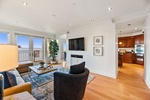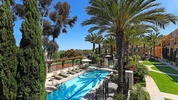 Show All Photos
Unit Photos
This beautifully remodeled 3 bedroom / 3.5 bath condo in the center of the Village is walking distance to all La Jolla's elite shops and restaurants and steps from La Jolla's own Farmer's Market

3rd floor unit with lots of natural light, gas fireplace, separate living room, dining room and laundry closet

Amenities include a barbecue area, clubhouse and recreational room, swimming pool, sauna and hot tub

The Montefaro boasts an impressive 90 walk score as shops, markets, cafés, banks and more are all within easy walking distance.

Entrance to the Montefaro Home

Style and comfort were top of mind when styling this home

Comfortable couches, tv and lots of natural light coming in

Living Room

Living room

Living room

Beautiful dining space with a view

Elegant dining table seats up to 8 guests

Dining space

Studding dark wood kitchen

This kitchen has everything you might need during your long stay

Kitchen

Kitchen

Kitchen with bar stools

Kitchen

Bright Primary Bedroom with king bed

King bed in Primary bedroom

Tv and a view from the Primary bedroom

Balcony at the primary bedroom where you can enjoy Cali sunsets

Large walk - in closet

Big ensuite bath with jacuzzi tub

27Large jetted tub

Jet tun plus large walk - in shower

More of the Main bathroom

Corridor

Guest bedroom with queen bed

Guest bedroom

Guest bedroom with ensuite bathroom

Ensuite Guest bathroom with bathtub

Third bedroom with queen bed nicely styled

Ensuite bath also in this bedroom

Big closet in third bedroom

Ensuite bathroom

There are 2 side-by-side underground parking spaces and guest parking available

Home plan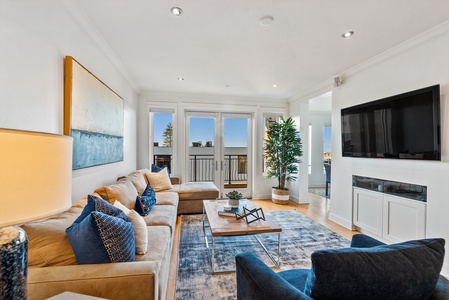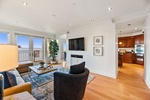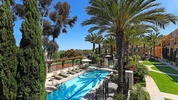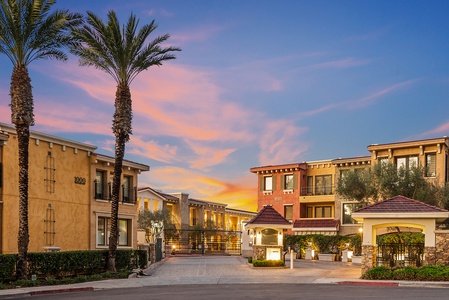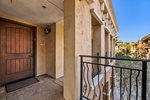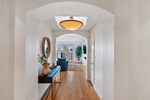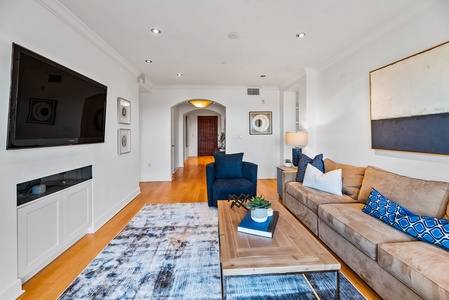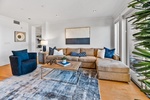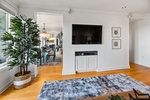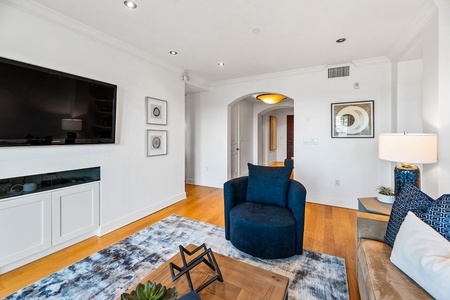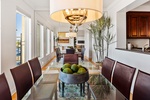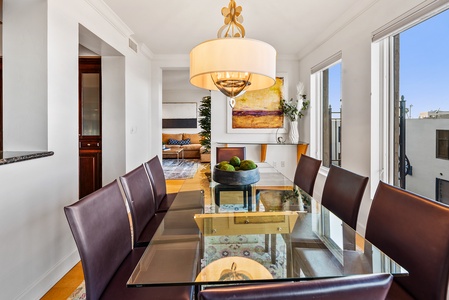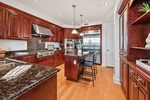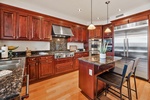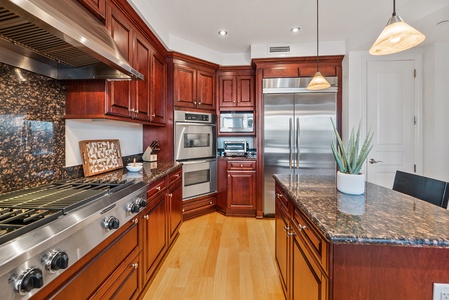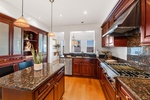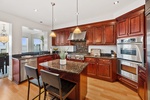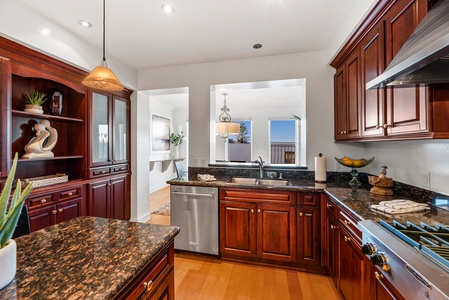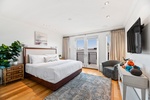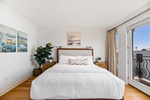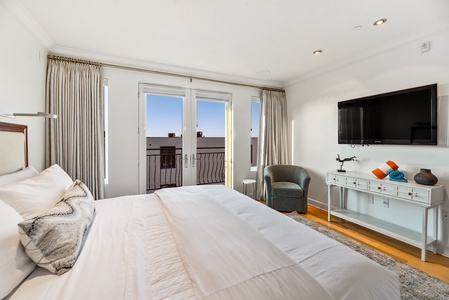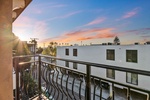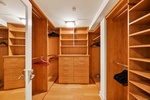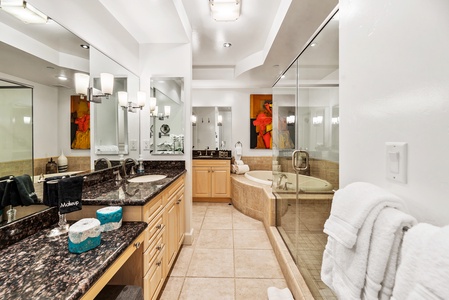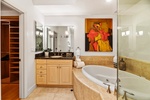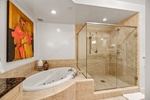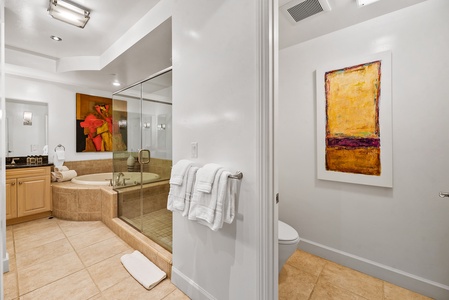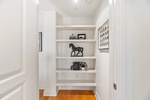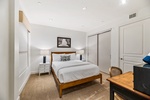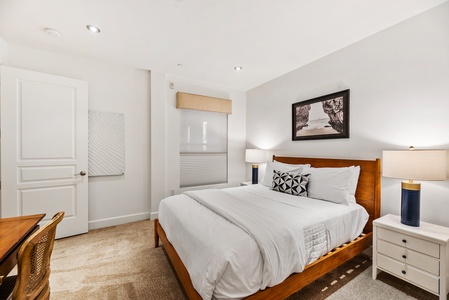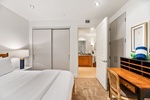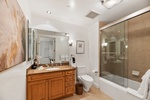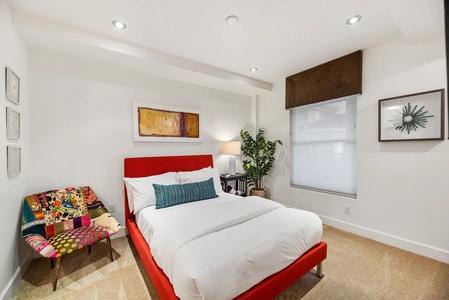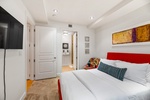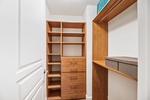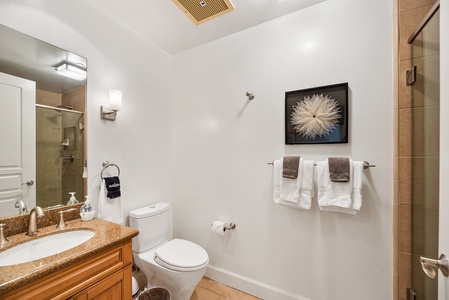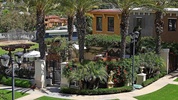 Rooms
rooms
Bedroom # 1

Primary Bedroom

1 King

Bedroom # 2

Guest Bedroom 1

1 Queen

Bedroom # 3

Guest Bedroom 2

1 Queen
---
Amenities
Walk to Shops / Restaurants
---
Description
Welcome to Montefaro in the Village of La Jolla, a stunning vacation rental located in the heart of La Jolla's Village, offering 3 bedrooms and 3.5 bathrooms, perfect for hosting up to 6 guests. This beautiful condo boasts gorgeous architectural details and lush landscaping, with a shared pool featuring lounging and recreation facilities.

Step inside this luxurious condo and discover modern amenities, including a fully-equipped kitchen with sleek appliances, updated bathrooms, and spacious closets. The bedrooms are generously sized and offer plenty of natural light. The unit also features reserved parking, ensuring that you'll always have a spot to park your car.

Experience the ultimate in relaxation and entertainment with an array of amenities. Enjoy the barbecue area, clubhouse, and recreational room, or take a dip in the swimming pool, sauna, and hot tub.

With an impressive 90 walk score, this condo is situated within walking distance to a variety of shops, markets, cafés, banks, and more. There are two side-by-side underground parking spaces and guest parking available, ensuring that you'll always have a spot to park your car. This rental is also pet-friendly, with limitations and restrictions.

Whether you're looking to stay for a month or longer, Montefaro is the perfect destination for those seeking luxurious amenities and a prime location in the heart of La Jolla's Village. Come experience the ultimate in California living today!

This property is intended for use by responsible adults and their families. There is a zero tolerance policy for parties, excessive noise and events. This home is equipped with noise monitoring systems and the noise ordinance will be strictly enforced. No outside noise after 10pm, otherwise the police will be called and the violation will result in immediate eviction and $1,000.00 fine.

Please be aware every reservation check in must be met in person with a greeter from the property management company, self-check ins are not allowed. Our cut off for arrivals to check in is 8:00 p.m. after which a greeter will be available to meet at the property for access starting at 8:00 a.m. the following day. ID verification showing that the person checking in is the same as the credit card used on the reservation is mandatory. Failure to provide ID verification as requested will result in the cancellation of the reservation.
Room
Beds
---
AC, Ensuite
---
Guest Bedroom 1
Queen (1)
AC, Ensuite
---
Guest Bedroom 2
Queen (1)
AC, Ensuite
---
image
---
image
---
image
---
image
Kitchen and Dining
Dining Area
Kitchen Basics
Kitchen
Refrigerator
Coffee Maker
Microwave
Dishwasher
Dishes Utensils
Stove
Toaster
Oven
BBQ
Freezer
Kettle
Ice Machine
Blender
Accommodations
House Cleaning Optional ($)
Other Services Chauffeur ($)
Other Services Concierge ($)
Other Services Private Chef ($)
Other Services Massage ($)
Elevator in the building
Amenities
Essentials
Shampoo
Dryer
Washer
Garage
Fitness Room
Hair Dryer
Linens
Iron
Parking space
Private Entrance
Smartlock
Lock Box
Extra Pillows And Blankets
Ethernet Connection
Wifi/Internet
Fire pit
Jet Tub
Safety Features
Carbon Monoxide Detector
First Aid Kit
Fire Extinguisher
Smoke Detector
Deadbolt Lock
Outdoor Lighting
Suitability
Children Welcome
Pets Not Allowed
Smoking Not Allowed
Accessibility Ask
Minimum Age Limit
Paid Parking
Free Parking
Ceiling fans
Fireplace
Suitable for Elderly
Air Conditioning
Single Level Home
Long Term Stays Allowed
Heating
Bath Tub
Hot Water
Entertainment
Television
Stereo
DVD
Satellite or Cable TV
Laptop Friendly
Outdoor Amenities
Cooler - Ice Chest
Insulated Cooler Bag
Beach Umbrella
Garden
Outdoor Kitchen
Lanai/Balcony
Location/Property Types
Near Ocean
Town
Village
Popular Town
Walk to beach
Walk to Shops / Restaurants
Nearby Activities
Spa and wellness
Theme parks
Zoo
Museums
Hiking
Shopping
Fishing
Horseback riding
Watersports
Cycling
Tennis
Scuba diving or Snorkeling
Ice skating rink
Property Manager
Jennifer Hegemier
30 Day Properties
November 2023
| S | M | T | W | T | F | S |
| --- | --- | --- | --- | --- | --- | --- |
| | | | 01 | 02 | 03 | 04 |
| 05 | 06 | 07 | 08 | 09 | 10 | 11 |
| 12 | 13 | 14 | 15 | 16 | 17 | 18 |
| 19 | 20 | 21 | 22 | 23 | 24 | 25 |
| 26 | 27 | 28 | 29 | 30 | | |
December 2023
S
M
T
W
T
F
S
01

$700

02

$700

03

$700

04

$700

05

$700

06

$700

07

$700

08

$700

09

$700

10

$700

11

$700

12

$700

13

$700

14

$700

15

$700

16

$700

17

$700

18

$700

19

$700

20

$900

21

$900

22

$900

23

$900

24

$900

25

$900

26

$900

27

$900

28

$900

29

$900

30

$900

31

$900
January 2024
S
M
T
W
T
F
S
01

$900

02

$900

03

$900

04

$900

05

$900

06

$900

07

$900

08

$900

09

$900

10

$900

11

$900

12

$900

13

$900

14

$900

15

$900

16

$900

17

$900

18

$900

19

$900

20

$900

21

$900

22

$900

23

$900

24

$900

25

$900

26

$900

27

$900

28

$900

29

$900

30

$900

31

$900
February 2024
S
M
T
W
T
F
S
01

$800

02

$800

03

$800

04

$800

05

$800

06

$800

07

$800

08

$800

09

$800

10

$800

11

$800

12

$800

13

$800

14

$800

15

$800

16

$800

17

$800

18

$800

19

$800

20

$800

21

$800

22

$800

23

$800

24

$800

25

$800

26

$800

27

$800

28

$800

29

$800
March 2024
S
M
T
W
T
F
S
01

$800

02

$800

03

$800

04

$800

05

$800

06

$800

07

$800

08

$800

09

$800

10

$800

11

$800

12

$800

13

$800

14

$800

15

$800

16

$800

17

$800

18

$800

19

$800

20

$800

21

$800

22

$800

23

$800

24

$800

25

$800

26

$800

27

$800

28

$800

29

$800

30

$800

31

$800
April 2024
S
M
T
W
T
F
S
01

$1,236

02

$961

03

$975

04

$999

05

$1,025

06

$1,012

07

$861

08

$882

09

$890

10

$909

11

$971

12

$994

13

$1,011

14

$830

15

$823

16

$829

17

$818

18

$921

19

$974

20

$1,017

21

$1,222

22

$1,179

23

$1,162

24

$1,130

25

$1,260

26

$1,363

27

$983

28

$748

29

$656

30

$635
May 2024
S
M
T
W
T
F
S
01

$611

02

$770

03

$923

04

$983

05

$735

06

$634

07

$629

08

$621

09

$790

10

$989

11

$1,045

12

$788

13

$651

14

$658

15

$670

16

$849

17

$1,064

18

$1,099

19

$853

20

$711

21

$700

22

$708

23

$870

24

$1,258

25

$1,293

26

$1,179

27

$1,048

28

$767

29

$784

30

$952

31

$1,116
June 2024
S
M
T
W
T
F
S
01

$1,165

02

$958

03

$887

04

$867

05

$894

06

$1,058

07

$1,203

08

$1,280

09

$1,114

10

$1,062

11

$1,016

12

$1,039

13

$1,188

14

$1,292

15

$1,476

16

$1,312

17

$1,243

18

$1,246

19

$1,282

20

$1,435

21

$1,429

22

$1,508

23

$1,349

24

$1,258

25

$1,195

26

$1,238

27

$1,381

28

$1,405

29

$1,493

30

$1,366
July 2024
S
M
T
W
T
F
S
01

$1,543

02

$1,518

03

$1,590

04

$1,726

05

$1,744

06

$1,808

07

$1,681

08

$1,397

09

$1,352

10

$1,399

11

$1,484

12

$1,494

13

$1,528

14

$1,433

15

$1,405

16

$1,452

17

$1,511

18

$1,610

19

$1,822

20

$1,603

21

$1,504

22

$1,465

23

$1,454

24

$1,825

25

$2,069

26

$2,065

27

$1,964

28

$1,447

29

$1,386

30

$1,385

31

$1,426
August 2024
S
M
T
W
T
F
S
01

$1,556

02

$1,576

03

$1,540

04

$1,384

05

$1,295

06

$1,306

07

$1,339

08

$1,489

09

$1,552

10

$1,494

11

$1,291

12

$1,174

13

$1,164

14

$1,168

15

$1,321

16

$1,421

17

$1,369

18

$1,120

19

$985

20

$950

21

$911

22

$1,086

23

$1,253

24

$1,249

25

$1,012

26

$868

27

$818

28

$740

29

$922

30

$1,574

31

$1,585
September 2024
S
M
T
W
T
F
S
01

$1,303

02

$1,146

03

$634

04

$600

05

$804

06

$1,015

07

$1,066

08

$804

09

$672

10

$670

11

$1,348

12

$896

13

$1,487

14

$1,562

15

$893

16

$743

17

$731

18

$731

19

$959

20

$1,202

21

$1,206

22

$906

23

$744

24

$714

25

$696

26

$935

27

$1,163

28

$1,157

29

$845

30

$714
October 2024
S
M
T
W
T
F
S
01

$690

02

$697

03

$956

04

$1,186

05

$1,198

06

$896

07

$787

08

$773

09

$816

10

$1,036

11

$1,237

12

$1,274

13

$930

14

$791

15

$709

16

$764

17

$955

18

$1,153

19

$1,147

20

$828

21

$659

22

$652

23

$697

24

$848

25

$1,016

26

$943

27

$656

28

$600

29

$600

30

$600

31

$688
Available
Unavailable
Check-In Only
Check-Out Only
Please select dates
+ tax/fees