Desert Oasis
Phoenix, Arizona 4 Bedrooms Vacation Rental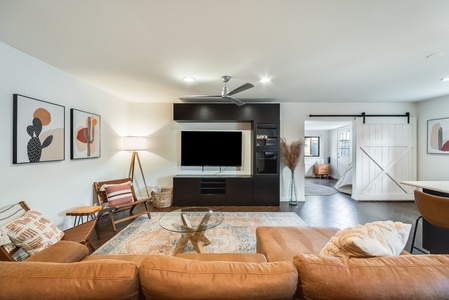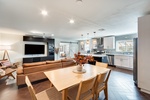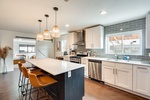 Show All Photos
Unit Photos
Modern and stylish living space

Dining table seats up to 6 guests

The kitchen is well stocked and overlooks the pool

Private pool to cool off on warmer days

Beautiful covered space with bbq, dining table and pool nearby

Entryway

As you enter you'll find the open space living area with comfy couches and dining table

Tv and couches

Living room

Boho style for this pretty living room

Dining table

Dining space for six

Dining table

The kitchen is modern and equipped with whatever you need

Bar stools

Adjacent to the kitchen there is a desk area with monitor

Kitchen

Kitchen

Beautiful Primary bedroom with king bed

Primary bedroom has ensuite bath

Ensuite bath

Ensuite bath

Marble shower in primary bathroom

Walk-in Shower

Guest bedroom with pull out couch

Guest bedroom

Guest bedroom with queen bed

Delightful decor in each room

Guest bedroom 2 with queen

Guest bedroom 2 has en-suite bath

Ensuite bath of guest bedroom 2

Guest bedroom 3 with queen bed

Ensuite bath in guest bedroom 3 as well

Ensuite bathroom with bathtub

Large outdoor covered area with beautiful stone pizza oven and bbq

Your own pizza oven!

Large pool

Sun beds

Beautiful patio

Mini golf

Golf by the pool

Pool

Pool

Welcome home!

Garage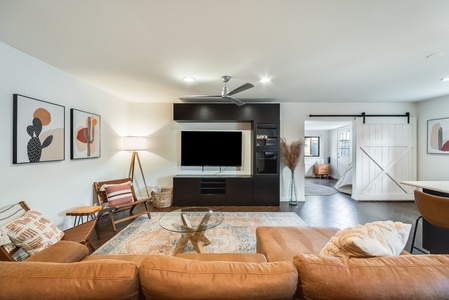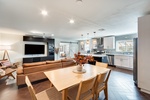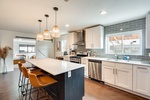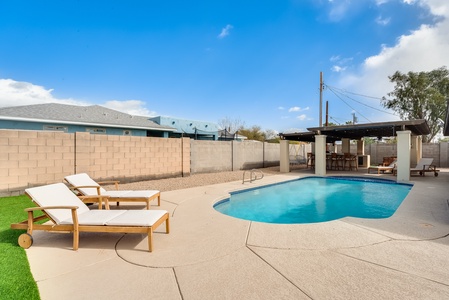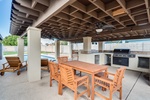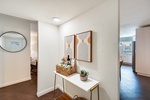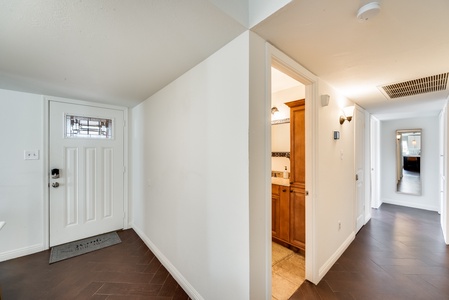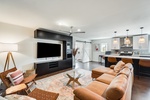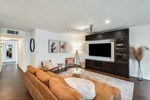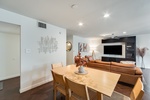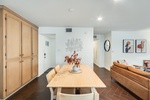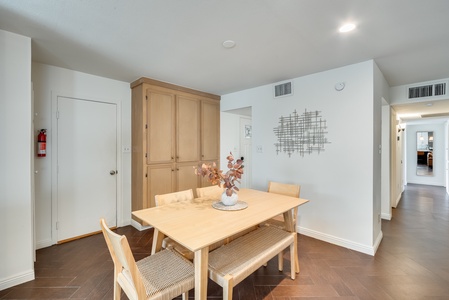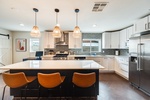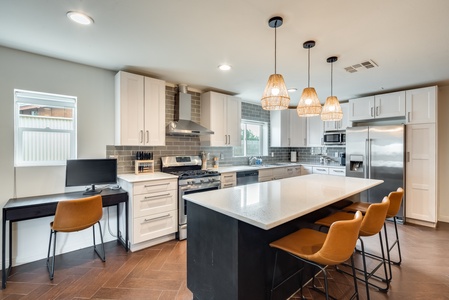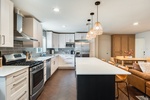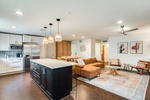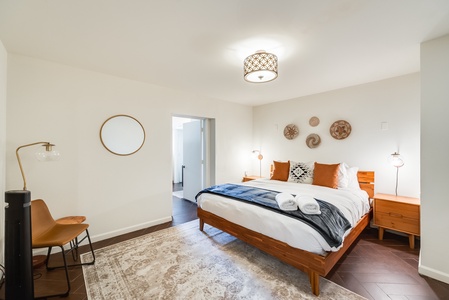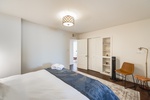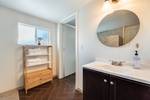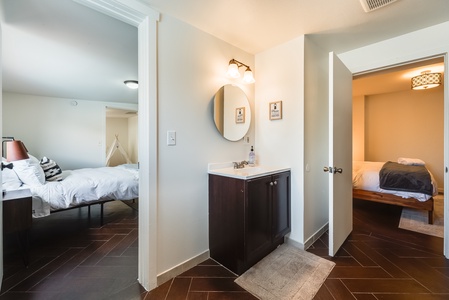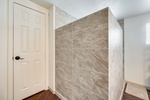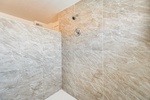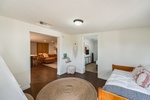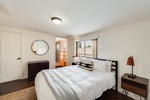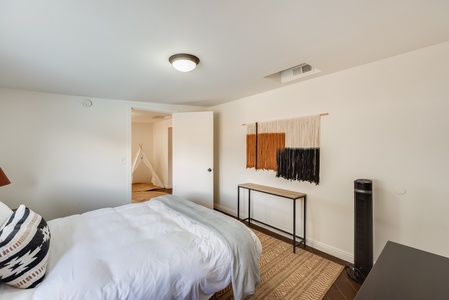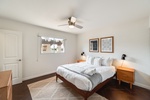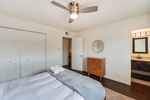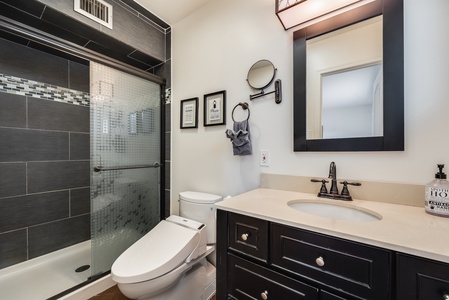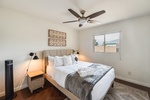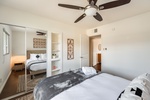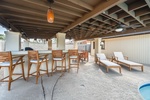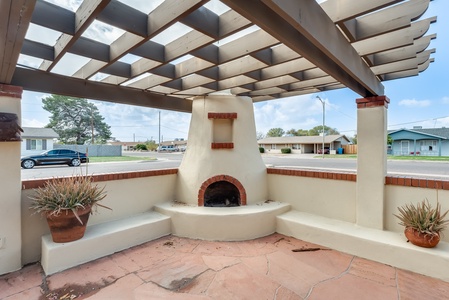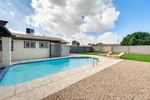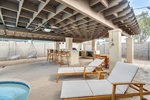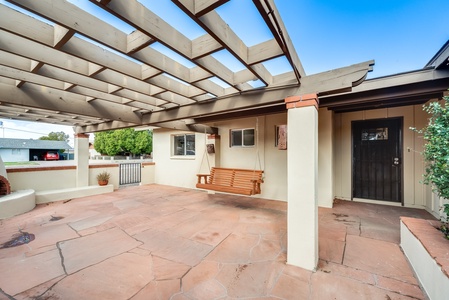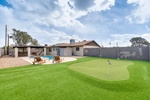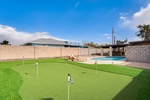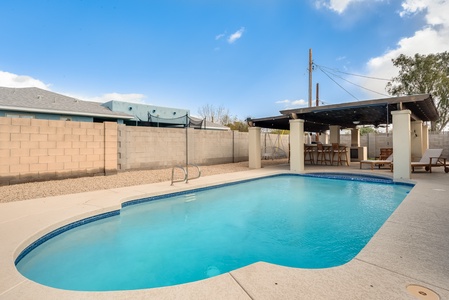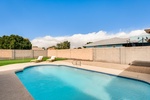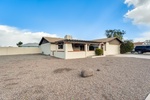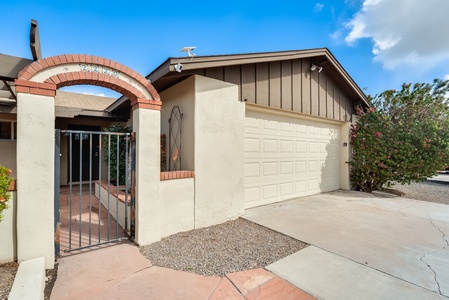 Rooms
rooms
Bedroom # 1

Primary Bedroom

1 King

Bedroom # 2

Guest Bedroom 2

1 Queen

Bedroom # 3

Guest Bedroom 3

1 Queen

Bedroom # 4

Guest Bedroom 4

1 Queen

Common

Additional Sleeping Area

2 Twin
---
---
Reviews
Reviews
Apr 08, 2023

My family rented a home through Gather Vacations in the Phoenix area. The communication with the representative was great and prompt. The home needed a bit more curb appeal (lots of weeds in the stone yard and a water feature that was empty and full of leaves but would still run and make a loud motor sound), trash was completely full w lots of flies. The inside was clean, pool was nice and cozy beds. Would probably rent from Gather again but would research out the neighborhoods more thoroughly as there were also a lot of homeless and drug deals happening around in the park that we were looking to take our kids to everyday... Not the rental company problem but put a bit of a dent in our experience.

Pollyanna B
---
Description
Welcome to your dream vacation rental property in Phoenix, Arizona! This striking single-story home boasts a spacious 4-bedroom and 3-bathroom floor plan, complete with a 2-car garage. Located in a GREAT area, this property is surrounded by LOTS of shopping and dining options. In addition, it's situated near neighborhood parks, TONS of golf courses, LOTS of hiking and biking trails, and has easy freeway access.

Step inside and you'll be greeted by an updated interior with a fresh coat of paint and Wood Plank ceramic tile flooring. The kitchen is a highlight of the home, featuring bright cabinets, quartz countertops, a subway tile backsplash, and a full stainless steel appliance package. You'll have everything you need to whip up delicious meals during your stay.

After a day of exploring all that Phoenix has to offer, retreat to the spacious backyard oasis. The pergola with built-in BBQ is perfect for outdoor cooking and entertaining, while the sparkling pool with an attached hot tub is ideal for taking a refreshing dip. And your own personal putting green provides hours of fun, then wrap up the evening with a homemade pizza from the outside oven. You won't want to miss out on this incredible vacation rental property in Phoenix, Arizona.
Room
Beds
---
Ensuite Bathroom, Central AC
---
Guest Bedroom 2
Queen (1)
Ensuite Bathroom, Central AC
---
Guest Bedroom 3
Queen (1)
Ensuite Bathroom, Central AC
---
Guest Bedroom 4
Queen (1)
Central AC, Ceiling Fan
---
image
---
image
---
image
---
Additional Sleeping Area
Twin (2)
Twin Bed with Twin Trundle
Nearby Activities
Spa and wellness
Museums
Hiking
Shopping
Bike path
Kitchen and Dining
Dining Area
Kitchen Basics
Kitchen
Refrigerator
Coffee Maker
Microwave
Dishwasher
Dishes Utensils
Stove
Toaster
Oven
BBQ
Freezer
Kitchenette
Disposal
Accommodations
House Cleaning Optional ($)
Other Services Chauffeur ($)
Other Services Concierge ($)
Other Services Private Chef ($)
Other Services Massage ($)
Amenities
Essentials
Shampoo
Dryer
Washer
Garage
Hair Dryer
Linens
Iron
Parking space
Private Entrance
Smartlock
Extra Pillows And Blankets
Wifi/Internet
Pack and Play
Emergency
Emergency Exit Route
Emergency Medical Contact
Emergency Police Contact
Emergency Fire Contact
Cleanliness
24Hr Check-In
Self Check In / Check Out
Safety Features
Carbon Monoxide Detector
First Aid Kit
Fire Extinguisher
Smoke Detector
Outdoor Lighting
Suitability
Children Welcome
Pets Considered
Ceiling fans
Fireplace
Suitable for Elderly
Air Conditioning
Single Level Home
Long Term Stays Allowed
Heating
Bath Tub
Hot Water
Entertainment
Television
Toys
Laptop Friendly
Smart TV
Outdoor Amenities
Garden
Private yard
Outdoor seating
Location/Property Types
Town
Garden View
Popular Town
Private / Secluded
Apr 08, 2023
My family rented a home through Gather Vacations in the Phoenix area. The communication with the representative was great and prompt. The home needed a bit more curb appeal (lots of weeds in the stone yard and a water feature that was empty and full of leaves but would still run and make a loud motor sound), trash was completely full w lots of flies. The inside was clean, pool was nice and cozy beds. Would probably rent from Gather again but would research out the neighborhoods more thoroughly as there were also a lot of homeless and drug deals happening around in the park that we were looking to take our kids to everyday... Not the rental company problem but put a bit of a dent in our experience.
Pollyanna B
November 2023
| S | M | T | W | T | F | S |
| --- | --- | --- | --- | --- | --- | --- |
| | | | 01 | 02 | 03 | 04 |
| 05 | 06 | 07 | 08 | 09 | 10 | 11 |
| 12 | 13 | 14 | 15 | 16 | 17 | 18 |
| 19 | 20 | 21 | 22 | 23 | 24 | 25 |
| 26 | 27 | 28 | 29 | 30 | | |
December 2023
S
M
T
W
T
F
S
01

$247

02

$247

03

$219

04

$219

05

$219

06

$219

07

$219

08
09
10
11

$179

12

$179

13

$179

14

$203

15

$270

16

$311

17

$234

18

$189

19

$184

20

$195

21

$249

22

$409

23

$409

24

$409

25

$409

26

$409

27

$409

28

$409

29

$409

30

$409

31

$409
January 2024
S
M
T
W
T
F
S
01

$409

02

$363

03

$366

04

$416

05

$334

06

$353

07

$284

08

$179

09

$185

10

$197

11

$197

12

$239

13

$260

14

$225

15

$283

16

$248

17

$284

18

$303

19

$320

20

$332

21

$326

22

$308

23

$288

24

$308

25

$337

26

$380

27

$388

28

$342

29

$353

30

$330

31

$365
February 2024
S
M
T
W
T
F
S
01

$373

02

$373

03

$373

04

$373

05

$373

06

$373

07

$1,200

08

$1,200

09

$1,200

10

$1,200

11

$1,200

12

$270

13

$254

14

$279

15

$343

16

$377

17

$417

18

$369

19

$324

20

$284

21

$306

22

$348

23

$377

24

$408

25

$346

26

$277

27

$256

28

$274

29

$309
March 2024
S
M
T
W
T
F
S
01

$399

02

$419

03

$329

04

$302

05

$290

06

$302

07

$319

08
09
10
11
12

$248

13

$280

14

$319

15

$369

16

$368

17

$299

18

$258

19

$257

20

$286

21

$312

22

$364

23

$334

24
25
26
27
28
29
30
31

$388
April 2024
S
M
T
W
T
F
S
01

$320

02

$312

03

$327

04

$444

05

$540

06

$517

07

$424

08

$338

09

$246

10

$259

11

$587

12

$634

13

$624

14

$472

15

$351

16

$318

17

$372

18

$510

19

$585

20

$616

21

$449

22

$336

23

$285

24

$333

25

$443

26

$516

27

$549

28

$208

29

$197

30

$197
May 2024
S
M
T
W
T
F
S
01

$299

02

$458

03

$779

04

$838

05

$629

06

$491

07

$440

08

$497

09

$638

10

$739

11

$783

12

$559

13

$205

14

$197

15

$229

16
17
18
19
20

$293

21

$227

22

$299

23

$411

24

$618

25

$627

26

$485

27

$370

28

$219

29

$248

30

$336

31

$495
June 2024
S
M
T
W
T
F
S
01

$238

02

$217

03

$206

04

$206

05

$206

06

$328

07

$370

08

$217

09

$217

10

$206

11

$206

12

$206

13

$217

14

$217

15

$217

16

$217

17

$206

18

$206

19

$206

20

$217

21

$217

22

$232

23

$217

24

$206

25

$206

26

$206

27

$217

28

$217

29

$231

30

$217
July 2024
S
M
T
W
T
F
S
01

$206

02

$206

03

$206

04

$223

05

$251

06

$265

07

$220

08

$206

09

$206

10

$206

11

$217

12

$217

13

$222

14

$217

15

$206

16

$206

17

$206

18

$217

19

$227

20

$229

21

$217

22

$206

23

$206

24

$206

25

$217

26

$232

27

$233

28

$217

29

$206

30

$206

31

$206
August 2024
S
M
T
W
T
F
S
01

$217

02

$222

03

$223

04

$217

05

$206

06

$206

07

$206

08

$217

09

$217

10

$219

11

$217

12

$206

13

$206

14

$206

15

$217

16

$217

17

$217

18

$217

19

$206

20

$206

21

$206

22

$217

23

$217

24

$223

25

$217

26

$206

27

$206

28

$206

29

$217

30

$311

31

$322
September 2024
S
M
T
W
T
F
S
01

$268

02

$236

03

$206

04

$206

05

$217

06

$263

07

$266

08

$217

09

$206

10

$206

11

$206

12

$217

13

$246

14

$261

15

$217

16

$206

17

$206

18

$206

19

$217

20

$261

21

$263

22

$217

23

$206

24

$206

25

$206

26

$217

27

$307

28

$311

29

$217

30

$206
October 2024
S
M
T
W
T
F
S
01

$206

02

$206

03

$220

04

$315

05

$304

06

$217

07

$206

08

$206

09

$206

10

$231

11

$330

12

$340

13

$233

14

$206

15

$206

16

$206

17

$247

18

$330

19

$328

20

$219

21

$206

22

$206

23

$206

24

$268

25

$334

26

$339

27

$232

28

$206

29

$206

30

$206

31

$291
Available
Unavailable
Check-In Only
Check-Out Only
Please select dates
+ tax/fees