Top Travel Ideas for a Weekend Getaway to the Oregon Coast
If you are planning a weekend getaway to the Northern Coast of Oregon, the coastline has everything to make your short visit special, unique, and memorable. There is a myriad of spots to spend your visit. From the renowned wineries, magnificent lush mountains, and cascading waterfalls to spectacular coastlines, these are just but a few places to enjoy.
Oregon has a lot to keep you busy for a weekend. For this reason, knowing which activities you can engage in, must-visit spots, restaurants to enjoy, and where to purchase your souvenir and gifts is essential.  With all the top travel ideas for a weekend getaway to the Oregon Coast, this article will simplify your options and guide you to maximize your short vacation period. 
Things to Do 
There are numerous activities to choose from for your weekend at the coastline. Some of the experiences you can enjoy at the coast include;
The coastline has indigenous people who have been there from time immemorial. Though the coast has many barriers, different nationalities have settled there as entrepreneurs and laborers. As an idealist place, it is the spot for dreamers and has a unique voice, humor, intimacy, and many stories. 
Plan to visit scenic hills with cascading waterfalls, full of wildflowers, and tour the Columbia River Gorge. With Car-free Trips to the Gorge, you can enjoy attractive views without driving. One advantage of a car-free tour is you will have an untimed user permit to enjoy Multnomah Falls and Waterfall Corridor. 
 Enjoy some of the numerous outdoor activities the coastline has to offer. In your top travel ideas for a weekend getaway to the Oregon Coast, including outdoor recreation. The Coast has the best outdoor adventures that include; skiing, kayaking, rafting, world-class golf, and windsurfing, among many other activities. 
Must See Places
Some spots are a must-see when at Oregon Coast. Your weekend getaway won't be complete without a visit to;
Seaside's Turnaround Promenade
The Seaside's Turnaround Promenade is the first beach resort town on the Oregon Coast. In the city, you have the Coast's unique experiences as you enjoy family attractions, a large arcade, bumper vehicles, passing shops, a miniature golf course, and an old-fashioned carousel. 
Cape Perpetual Scenic Area
Spend a moment at the exciting roadside viewpoints stretching along the rocky coastline and the rainforest. You will enjoy attractions like Devils Churn, Thor's Well, Cook's Charm, and Spouting Horn. The picturesque view is connected to 27 miles of hiking trails and 2,700 acres in size. 
Another site to visit is the Cape Arago Beach Loop, at the off the Coast Highway, southwest of Coos Bay. The cape has three breathtaking sites: Shores Acres, Cape Arago, and Sunset Bay. At this site, you will enjoy easy walking trails, spectacular cliff sides vantage points, view Cape Arago Lighthouse, and watch sea lions and seals at Simpson Reef. The cape has hike trails that connect the three parks and has access to a beautiful intertidal area at the end.   
Restaurants and Shopping
Spare some of your time in your top travel ideas for a weekend getaway to the Oregon Coast, to enjoy the coastline's bistros. The restaurants serve meals made from fresh seafood and local farm produce. 
Some restaurants to enjoy;
At the Salmonberry restaurant, you will enjoy wood-fired pizza and homemade pasta. The daily toppings and sauce reflect the season and local fishing expeditions. You can dine at the garden patio, waterfront deck, or in the dining hall overlooking the bayside. 
Garibaldi Portside Bistro
Restaurant Garibaldi Portside Bistro specializes in giant portions of quality food with smoked meat. Here, you can enjoy heaped rib platters, the biggest prime ribs, French dips, and a piece of carrot cake with vanilla cheese frosting. The house special comprises a blueberry sauced, bacon, and goat cheese avocado burger. You have the option to dine in or have a takeout.  
When at Bridgewater Bistro, you will have the best waterfront view of the Astoria-Megler Bridge at the restaurant. Here, you will enjoy a variety of seafood specialties. The outdoor dining option offers the best experience in sturdy, covered pods on its deck as portable heaters warm up the tables. Enjoy a serving of mussel chowder, smoked gouda, curried clam, and cheese. You can also enjoy takeout or a Sunday brunch. 
For souvenirs and gifts, shop at;
Umpqua River Lighthouse Museum for gifts and specialties.

Antique Mall for antique items.

Lincoln City Glass Centre for arts.
There is no doubt Oregon Coast is a popular vacation destination. To experience authentic moments, visit amazing places and enjoy your stay, check out Gather Vacations for short-term rental properties. With us, you are assured of a rejuvenating and memorable holiday. Your short vacation will be worth it if we make your top travel ideas for a weekend getaway to the Oregon Coast a reality for you.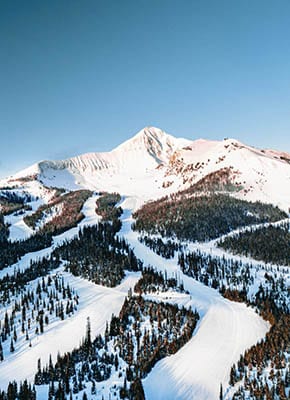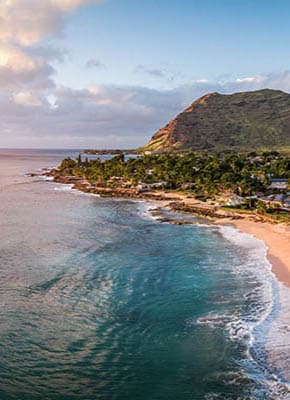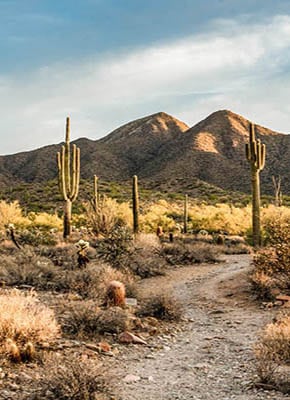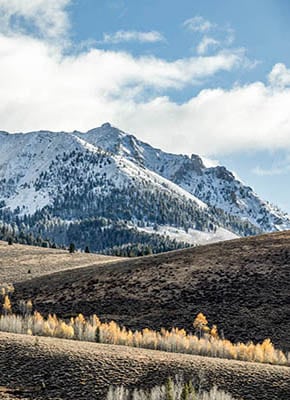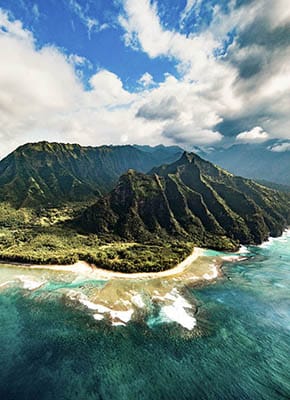 CONTACT US
Not sure where to stay?
We can help.
Contact Us