Top 5 Holiday Activities in Scottsdale
| Arizona, Scottsdale, Things To Do, Vacation Planning
Though Scottsdale is usually associated with golfing and warm weather, there is an assortment of holiday activities you can enjoy. Centered in the Sonoran Desert, Scottsdale prides itself on its natural attractions and art scene, which are worth a visit when in the area.
Some of the unique must-do activities to have in your top 5 things to do in Scottsdale for holidays can include:
A visit to the Desert Botanical Gardens

Museum sampling

Joining the Light Festivals

Attending the Scottsdazzle Holiday Extravaganza 

Going to Nutcracker Ballet Performances
Desert Botanical Garden
The artistic Desert Botanical Garden is a short drive from Old Town Scottsdale. Your vacation should include a visit to the art garden and a list of the top 5 things to do in Scottsdale for the holidays. The botanical garden has a blend of unique artworks and artistic elements. Here you will not only enjoy the beautiful plants but also expect to find hummingbirds, woodpeckers, and butterflies flying around. 
The garden layout represents four USA Southwestern deserts; the Chihuahuan Desert, the Sonoran Desert, the Great Basin Desert, and the Mojave Desert. Each area has a themed and informative layout to help visitors identify unique and important elements. 
Sample the Museums
If museums are your passion, Scottsdale's museum scene will impress you. The well-ventilated museums are a cool place to enjoy local artists' work. 
Some you can have on your list include;
Musical Instruments Museum. The Musical Instruments Museum attracts art, musical instruments, and music lovers. The unique museum, though in reality located in Phoenix, is worth a visit individually or with family. 
Museum Contemporary Art. Just as the name implies, the Scottsdale Museum of Contemporary Art, the museum has several galleries. Here, you will find local and contemporary artists' work. The museum has a calendar of events in addition to regular traveling and local exhibitions that are usually on offer.
Wonderspaces Exhibition. The temporary exhibit is located in the Fashion Square. Visit Wonderspaces to enjoy beautiful and interactive art. The temporary exhibition will be upgraded to a modern museum once the Wonderspaces exhibit is over. 
Scottsdale Museum of the West
The museum celebrates the culture and history of nineteen western states bordering Mexican and Canadian states. The Scottsdale Museum of the West has two floors full of memorabilia, art, Hopi pottery, cowboy movie posters, and themed cultural events and displays that are major in the history of the West.
Scottsdazzle Holiday Extravaganza
Scottsdazzle holiday celebrations are annual and hosted in Old Town Scottsdale. Include an extravaganza attendance in your schedule of the top 5 things to do in Scottsdale for the holidays. you will enjoy concerts, festivals, a gorgeous décor, local food, live music, and seasonal indulgences during the celebrations.
The extravaganza commences with a Tree Lighting Ceremony and a Sing-Along session at Scottsdale Waterfront. The celebrations last the entire holiday season and have activities suitable for all age groups. 
Light Festivals
Scottsdale is famous for light festivals. It is one unique festival activity that should feature in your top 5 things to do in Scottsdale for the holidays.
Light festivals to enjoy include;
Christmas Lights Segway Tours. Ride with Scottsdale Segway Tours to enjoy hot cocoa and holiday tunes as you cruise in the Old Town of Scottsdale to view spectacular holiday lights.  
Stillman McCormick Ranch Holiday Lights. You will enjoy magnificent dazzling holiday lights set for children's fun. It is an enriching family, even with festive experiences for all ages.
Salt River Fields Holiday Lights. The unique drive-through 1.2-mile-long road is lit with holiday lights, in addition to the season's displays and arts. Listen to holiday tunes and have a fairytale experience in your car or a rented carriage. 
Nutcracker Ballet Performances
A holiday in Scottsdale is not complete if you do not attend one of the numerous Nutcracker Ballet Performances. Clara's fairytale, her beloved Nutcracker, and Tchaikovsky's music have become synonymous with the holiday season.
Some of the local ballet companies offer a variety of holiday classics for both Scottsdale and Phoenix enthusiasts every year in December. Ballet Arizona teams up with Phoenix Symphony to offer splendid performances at Symphony Hall. Orpheum Theater hosts assorted holiday classics presented in outstanding Phoenix Ballet renditions in an intimate setup. 
Shopping and Dining in Scottsdale
During the holiday season, every weekend from Thanksgiving hosts live entertainment that includes Shop and Be Merry Holiday Market. At Luminaries Holiday Market, you can also attend a December 10 annual shopping event. The events also have holiday hot chocolate, coffee, and baked foods. In the festivities are numerous holiday indulges, such as Cotton Lady treats. 
To enjoy and have a worthwhile vacation in Scottsdale, stay with Gather Vacations. Our rentals are the perfect solution to your holiday accommodation plans. You will be at home away from home even as you enjoy the festive season.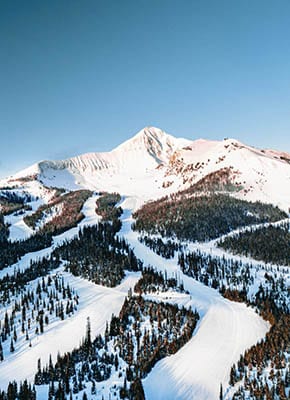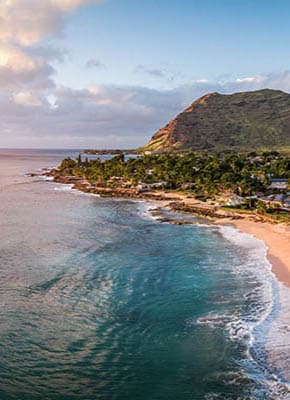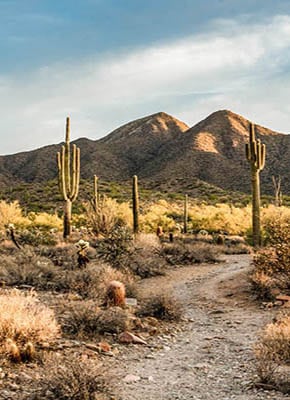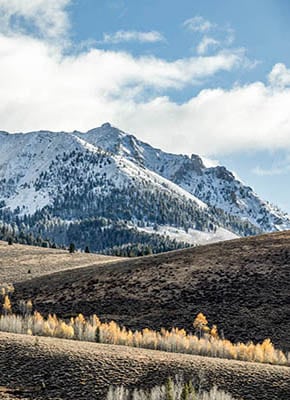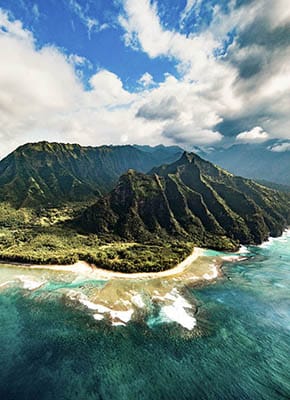 CONTACT US
Not sure where to stay?
We can help.
Contact Us