Southwest Summer Travel Guide: Utah and Arizona
| Arizona, Travel Guide, Utah
Looking for a travel guide to help you make the most of your summer in the Southwest? You're in luck! This guide will showcase some of the top events and activities to experience in two of the region's most thrilling destinations: Park City, Utah, and Phoenix, Arizona. Whether you're searching for outdoor adventures, cultural experiences, or a chance to relax and unwind, these two cities offer diverse options that are sure to please everyone.
So pack your bags, hit the road, and prepare for an unforgettable Southwest summer!
Phoenix, Arizona
Phoenix may be known for its sizzling temperatures in the summer months, but that doesn't mean that there aren't plenty of fun and exciting things to do in this bustling desert city. Here are some of the best things to do in Phoenix during the summer:
Visit Indoor Attractions: One of the best ways to beat the heat in Phoenix is to visit indoor attractions. There are plenty of options to choose from, including museums, art galleries, and aquariums. The Phoenix Art Museum, Heard Museum, and the Musical Instrument Museum are all popular choices. Additionally, the OdySea Aquarium in nearby Scottsdale offers a chance to cool off while exploring fascinating sea creatures.
Go Shopping: Phoenix is home to a variety of shopping destinations that offer plenty of indoor space to escape the heat. The Scottsdale Fashion Square is the largest shopping mall in Arizona and features more than 200 stores, restaurants, and entertainment options. Biltmore Fashion Park, Chandler Fashion Center, and Desert Ridge Marketplace are also great options.

Explore the Outdoors Early: Although it may be too hot to hike or explore the outdoors during the middle of the day, it's still possible to enjoy the great outdoors in Phoenix by heading out early in the morning. The cooler temperatures of the morning make it a great time to explore local parks and hiking trails. Camelback Mountain, Piestewa Peak, and South Mountain Park are all popular hiking destinations.

Head to the Water: When it's hot outside, heading to the water is always a good idea. Phoenix offers plenty of opportunities to cool off in the water, whether you prefer swimming, tubing, or water parks. Big Surf Waterpark is a popular choice, as is Wet 'n' Wild Phoenix. If you're looking for something more relaxing, consider taking a float down the Salt River.

Attend an Indoor Event: Phoenix is home to a variety of indoor events during the summer months, including concerts, comedy shows, and theater performances. The Orpheum Theatre and the Arizona Theatre Company are two popular venues for live performances. Additionally, the Comerica Theatre is a great place to catch a concert or stand-up comedy show.

Experience Local Culture: Phoenix is home to a rich cultural heritage, and there are plenty of ways to experience it during the summer. The Phoenix Art Museum and the Heard Museum are great places to explore Native American art and history. Additionally, the Pueblo Grande Museum and Archaeological Park offer a chance to learn about the ancient Hohokam people who once inhabited the area.

Attend a Sporting Event: Phoenix is home to several professional sports teams, including the Arizona Diamondbacks baseball team and the Phoenix Suns basketball team. If you're a sports fan, attending a game is a great way to spend a summer afternoon or evening. The air-conditioned Chase Field is the perfect place to catch a baseball game.
Park City, Utah
Park City is a vibrant mountain town located just 30 miles southeast of Salt Lake City. Known for its stunning natural beauty and world-class ski resorts, Park City is a year-round destination offering visitors a wide range of activities to enjoy during the summer months. Here are some of the best things to do in Park City during the summer:
Hiking: Park City offers an extensive network of hiking trails that vary in difficulty and distance. From easy strolls through meadows to challenging hikes up steep mountain peaks, there is a trail for every level of hiker. Popular hiking trails in Park City include the Mid-Mountain Trail, the Armstrong Trail, and the Deer Valley Loop.
Mountain Biking: With over 400 miles of mountain bike trails, Park City is a popular destination for mountain biking enthusiasts. The trails in Park City range from beginner-friendly to extremely challenging and offer stunning views of the surrounding mountains and valleys. The Park City Mountain Resort and the Deer Valley Resort both offer lift-served mountain biking trails, making it easy for visitors to access some of the best trails in the area.
Golfing: Park City is home to several world-class golf courses, including the Park City Golf Course, the Jeremy Ranch Golf Course, and the Canyons Golf Course. With its stunning mountain views and challenging terrain, golfing in Park City is an unforgettable experience.
Water Sports: Park City is home to several lakes and reservoirs, including the Jordanelle Reservoir and the Deer Creek Reservoir, which offer a range of water sports activities. Visitors can enjoy paddleboarding, kayaking, fishing, and swimming in the clear, cool waters of these scenic destinations.
Scenic Drives: Park City is surrounded by some of the most stunning natural beauty in the country, and there are several scenic drives that offer visitors the chance to take in breathtaking views. The Mirror Lake Scenic Byway, the Alpine Loop Scenic Byway, and the Guardsman Pass Scenic Byway are all popular choices for visitors looking to take a leisurely drive through the mountains.
Historic Main Street: Park City's Historic Main Street is a charming destination lined with quaint shops, art galleries, and restaurants. Visitors can take a stroll down the street and enjoy the historic architecture and unique character of the area. The street is also home to several events and festivals throughout the summer months, including the Park City Kimball Arts Festival.
Summer Concerts: Park City hosts a variety of summer concerts and music festivals throughout the summer months, including the Deer Valley Music Festival, the Park City Jazz Festival, and the Big Stars, Bright Nights Concert Series. These events offer visitors the chance to enjoy live music in a beautiful mountain setting.
Horseback Riding: Horseback riding is a popular activity in Park City, and there are several stables in the area that offer guided trail rides. Visitors can explore the mountains on horseback and take in the stunning scenery from a unique perspective.
Hot Air Balloon Rides: Hot air balloon rides offer visitors a unique and unforgettable way to experience the beauty of Park City from above. Several companies in the area offer hot air balloon rides that provide stunning views of the mountains, valleys, and lakes.
Food and Drink: Park City is home to a thriving culinary scene, with a range of restaurants and bars offering delicious food and drink options. Visitors can enjoy everything from casual pub fare to upscale fine dining, as well as craft beer and locally distilled spirits.
Whether you're a thrill-seeker, a nature lover, or a culture vulture, Park City and Phoenix have got you covered. And when it comes to finding the perfect home base for your Southwest adventure, look no further than Gather!
Check out our selection of vacation rentals in both Arizona and Utah to start planning your summer getaway today!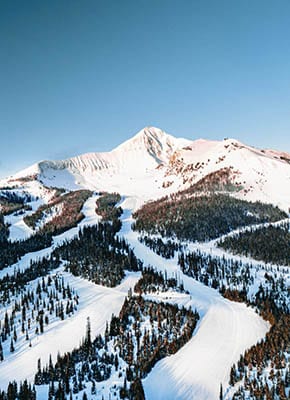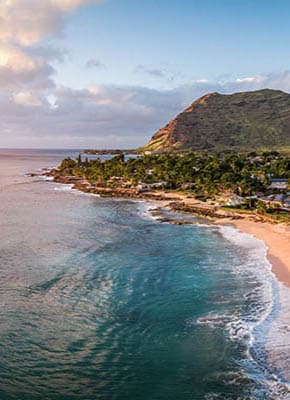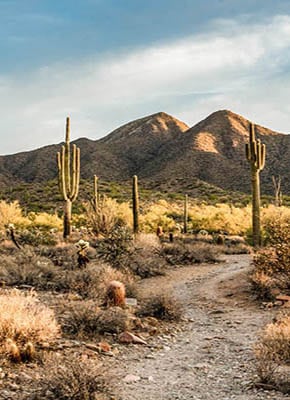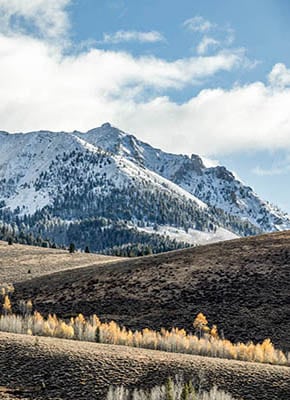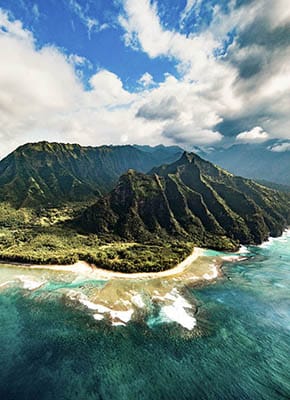 CONTACT US
Not sure where to stay?
We can help.
Contact Us