Social Media Tools for Vacation Rental Property Managers
| Vacation Rental Property Manager Guide
Property managers are busy, so it's no surprise that social media might not be at the top of their list. However, utilizing social media platforms such as Instagram, Facebook, and LinkedIn can be one of the most influential and cost-effective ways to market your properties and brand and find new guests.
Although it is easy to use social media personally, it takes time, effort, and strategy to market your business successfully. However, by formulating the right strategy and incorporating specific tactics, your vacation rental property management company will grow in brand recognition and attract and retain loyal guests.
If you manage properties, this post is for you. First, we'll explore the advantages of using social media and share some tips for using each network effectively.

The advantages of social media for property managers
Kepios' analysis shows that, in October 2022, 4.74 billion people–or 59.3% of the world's population–will be using social media. And this trend is only continuing to grow: since last year, 190 million new users have joined social media platforms.
Being active on social media allows potential guests looking for your properties in your destination to find you and what sets you apart from the competition. 
These are the three most significant benefits of using social media as a property manager:
Creating a sense of community: By posting regularly, you can establish a sense of connection and community with your guests and homeowner partners, leading to higher occupancy rates, return guests, and satisfied homeowner partners.
Bring the vacation experience to life: Post photos, videos, reviews, and more to help guests plan the perfect vacation. 
Be recognizable: Your branding is much more than your logo and color scheme. It's one of the most significant ways to attract new residents while keeping existing ones. People usually want to do business with companies they feel a connection to. You can use social media platforms to establish and advertise what makes your properties, services, and community stand out.

How to start marketing your vacation rentals with social media
Before you establish your social media presence, you must set a goal. This goal will be your North Star, providing direction and purpose for your content strategy. With a clear objective, your audience will be well-defined, leading to focused messaging and consistent results.
Here are some example goals:
Grow our social media followers by 1K in six months

Generate one new homeowner leads every month

Post three times per week
Define your target audience
With a goal in mind, your next step should be identifying your target audience. Again, it's crucial for success on social media to understand your target demographic and which social media platforms they use most often.
Here are some things to consider
Age: Are most of your renters millennials, Gen X, or boomers? What platforms do they use?
Location: Where do they live, and in what areas are they interested in vacations?
Hobbies and interests: What experiences might they be looking for in their vacation?
Lifestyle: Are they looking for multi-generational get-togethers, a quiet and relaxing trip as a couple, or a solo traveler?
If you're starting to build your social media presence, don't worry if you can't yet pinpoint your target audience. The more time and effort you put in, the better insight you'll have based on how they engage with your content by utilizing the performance metrics tools within your chosen social media platform.
Make a Plan
Before you hit "publish" on your first post, make sure to have a plan in place so that you can stick to it and be flexible as needed.
In your social media marketing plan, be sure to include the following:
The different kinds of content you'll post on each platform.
Where you're sourcing the content from (original photos, blog posts, user-generated content, etc.)
How often you'll be posting
Delegate tasks and responsibilities to other team members so everyone has a role in streamlining the process.
If you're looking to up your property management game on social media, invest in a platform that helps with content creation and interaction with followers. Sprout Social and Later are robust options that save you time and effort.
Measure your results and be flexible
Check your metrics often to see what content performs well on social media and what doesn't. Most platforms offer detailed reports showing how many people saw a post, how many engaged with it, how many shared it, etc. Make time each week or month to study these analytics and note any patterns or changes you see.
Once you've gathered your data, take a step back and analyze it. What conclusions can you draw from the information? Are there any areas that could improve? If so, how can you go about making those changes?
Here are some things to consider:
What type of content do social media users prefer?

 Do people like photos, videos, or blog posts more?

When do you get the most engagement?

 Is it in the morning, afternoon, or evening? On weekends or weekdays?

What content engages your audience the most? 

Are you finding that sharing information about property amenities, local attractions, and staff generates the best results? What happens when you share tips for homeowners to make their vacation rentals more appealing?
Which platforms are best for property managers?
With over two dozen social media platforms online, each with a different purpose and target audience, it can be overwhelming to try and stay afloat. In addition, every platform relies on a separate algorithm that dictates how often users see your content and their engagement level. However, knowing which platforms will perform to your advantage is simpler than you think.
The following are our top three recommendations for vacation rental property managers:
Since Facebook is the world's most popular social media platform, with over 2.6 billion users, it only makes sense to start using it if you're a property manager.
You'll need to use your personal profile on Facebook to create a business page. Ensure that the name of your page represents the name of your property management company. Use your logo or a photo of one of your properties as the profile picture.
Facebook is perfect for establishing a community, sharing photos and videos, and connecting with potential and repeat renters.
Although Facebook owns it, Instagram operates quite differently. It is heavy on visual content, making it the ideal platform to capture someone's attention.
Here are a few ideas for content that you could create:
A series of photos or videos showcasing the different amenity spaces at your properties

Videos or pictures of vacant units to give potential guests an idea of what they could be renting

Photos or videos of guests around the property (with their permission) to show potential guests what it would be like to stay there

A behind-the-scenes look at your day-to-day operations

A meet-the-staff series where you showcase different members of your team and their expertise
LinkedIn is a social media platform unlike any other because it was created primarily for professional networking. You can use LinkedIn to attract new guests, network with other industry professionals, and recruit new homeowners to partner with to expand your management portfolio.
LinkedIn is an excellent resource for property managers looking to post job listings, connect with candidates, or hire top talent. Now, it can be more accessible than ever to find the right fit for your team. — making it easy to find the right fit for your growing team.
Get Started
There's no time to waste – it's time to get on social media and start posting! Create an account for each platform as soon as possible to claim your perfect username. Sharing your first few posts may be daunting, but the more you post, the more comfortable you'll become. 
Social media for vacation rental property managers can elevate your brand and produce substantial results in guest and homeowner satisfaction, retention, and prospecting. At Gather, property managers are the heart of our business, and we offer full-service marketing support, including social media, to bring your property management business to the next level. Connect with our team to learn more.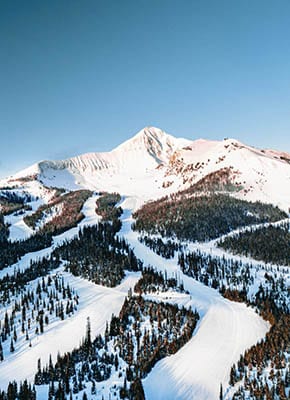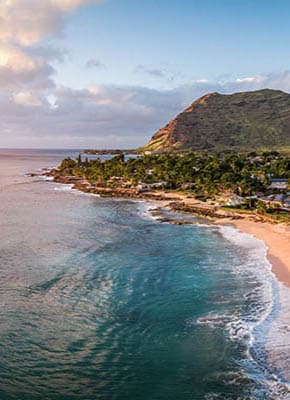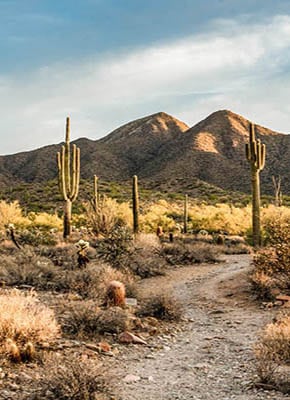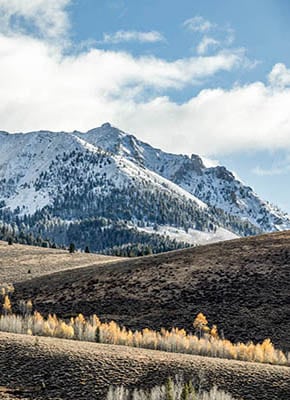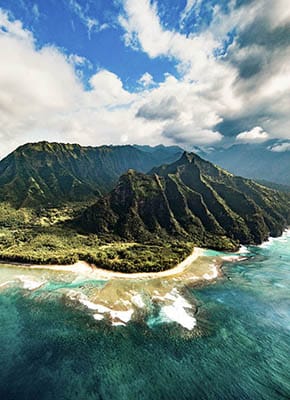 CONTACT US
Not sure where to stay?
We can help.
Contact Us