Romantic Ski Destinations for Valentine's Day
| Destinations, Travel Guide
Treat yourself and your special someone to a romantic ski retreat this Valentine's Day and create cherished moments that will last a lifetime!
A ski holiday provides the ideal combination of outdoor activities and cozy, romantic moments. 
Skiing is a perfect winter activity for couples, regardless of whether you're just beginning or already an expert. From ski trails to ski resorts, endless skiing opportunities await you and your loved one. You could spend the day downhill skiing, try cross-country skiing, take a guided tour, or even try the more extreme cat skiing or helicopter tours.
A ski holiday will surely bring a snowy and romantic atmosphere that will leave your loved one swooning. From luxurious lodges to intimate après-ski activities, wintery escapes promise an unforgettable celebration. So grab your skis and your sweetheart as we unveil our top picks for a romantic ski getaway that will make your Valentine's Day memorable.
Park City, Utah
Park City Mountain Resort in Utah is the perfect destination for couples looking for a romantic ski getaway this Valentine's Day. With its stunning mountain views, world-class skiing and snowboarding, and many romantic activities, couples will fall in love all over again.
From snowmobiling and sleigh rides to ice skating and tubing, plenty of activities keep couples entertained. But the real highlight is the skiing, with plenty of trails suitable for all levels. These trails provide a picturesque backdrop for a romantic winter escape.
And you can take a break from hitting the slopes with a romantic dinner or cocktail at one of the resort's many restaurants and bars. From cozy fireplaces to stunning views, Park City Mountain Resort has everything couples need for a romantic Valentine's Day escape.
Sun Valley, Idaho
Sun Valley is ideal for couples to enjoy a romantic ski getaway with its snow-capped mountains and breathtaking views. With world-class skiing and cozy ski lodges, you and your special someone can spend the day outdoors in nature, enjoying the beauty of winter.
The area is known for its extensive network of groomed trails, thus making Sun Valley the perfect place for couples to hit the slopes. Sun Valley also offers plenty of romantic activities, including sleigh rides, snowshoeing, and horseback riding.
Sun Valley has a variety of activities for skiers of all levels, from beginner-friendly hills to more challenging terrain. Consider booking a private ski lesson with a certified instructor to make your trip even more special. This is the perfect way to learn new tricks, take in the views, and spend quality time together.
Sun Valley offers an array of dining options to please any palate. From romantic restaurants overlooking the mountains to cozy pubs and cafes, there is something for every taste where you can enjoy a romantic meal or check out unique stores after a day on the slopes.
Finally, when the sun sets, there's no better way to end your romantic day than by snuggling up in front of the fire with your special someone. Sun Valley is the perfect ski spot for couples looking to create a unique Valentine's memory.
Big Sky, Montana
Big Sky is a perfect destination to take a break from reality and enjoy its stunning mountains and relaxed vibe, making it an extraordinary place for couples wanting to rekindle their spark! 
From spa treatments to après ski activities, there's something for everyone. Couples can enjoy skiing activities with plenty of romantic aspects, such as private ski lessons, snowmobile tours, snow coach tours, sno-go ski bikes, or a romantic snowshoe tour.
From skiing down the slopes together, headlamp night skiing, Nordic skiing, and exploring the enchanted forest to taking a romantic lone peak tram ride, there's no shortage of ways to get adventurous and have fun. But, of course, there are also plenty of excellent restaurants to enjoy a romantic dinner. And for something different, why try a wine or spirits tasting? Or, take a break from the slopes and relax in one of the resort's many hot tubs and saunas.
During the day, you can explore the resort's many shops or take a sleigh ride around the property. Afterward, head to the après ski for live music, drinks, and dancing. Or, if you're looking for something more intimate, plan a special date night.
Big Sky Resort is the perfect destination to celebrate Valentine's Day with your loved one. Whether you're looking for adventure or relaxation, you will find plenty of activities to make your Valentine's Day memorable.
Mt Hood 
Couples looking for the perfect combination of thrill and tranquility should look no further than Mount Hood Meadows Ski Resort in Oregon. With its picturesque high-mountain terrain, couples can experience pure bliss while skiing down trails that seem to stretch forever. 
From traditional downhill skiing to cross-country and guided tours, there's no shortage of things to do. And if you're feeling adventurous, why not try cat skiing at the nearby Timberline Ski Resort? For those unfamiliar with this attraction, cat skiing is when you ski down a mountain in a snowcat or vehicle while a trained guide leads the way. It's a unique experience and a great way to explore the backcountry.
After a day of skiing or snowboarding, take a romantic stroll around the resort. There are cozy restaurants and bars to explore on the mountain, and at night, you can relax in your private chalet or cabin. Whether you're an experienced skier or a beginner, you'll appreciate the resort's wide variety of runs and trails. 
Contact Gather Vacations for Your Romantic Valentine's Day Ski Getaway
Are you looking for a romantic ski destination to show your loved one how much you care this Valentine's Day? Look no further than Gather Vacations. 
At Gather Vacations, we offer a variety of getaways to fit any budget so that you can have the perfect ski getaway. So whether you're looking to explore the slopes or take a romantic ride on the trams and lifts, we'll make sure your Valentine's Day is one to remember. 
Plus, our experienced staff can provide travel advice to ensure that you and your partner have the best time possible. So, don't hesitate- to contact us today to start planning the perfect romantic ski vacation for you and your loved one.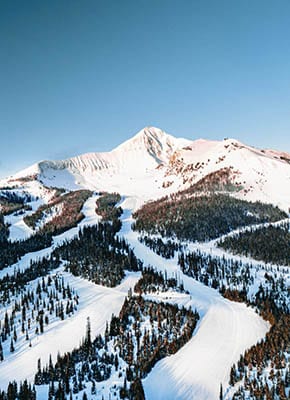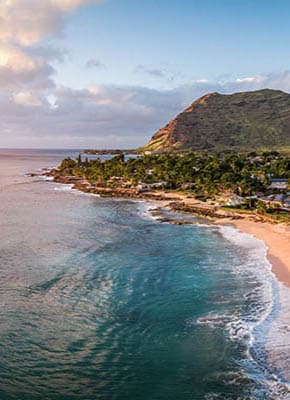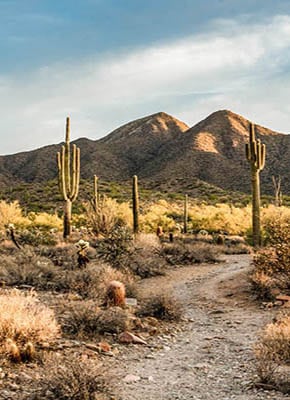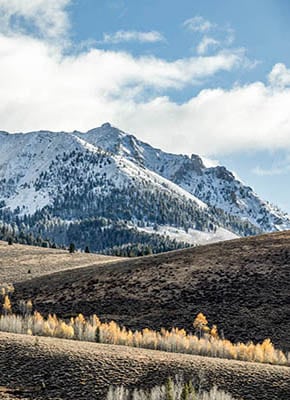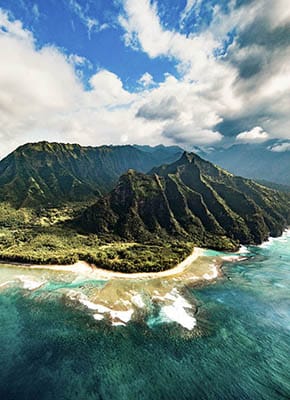 CONTACT US
Not sure where to stay?
We can help.
Contact Us