Preparing Your Vacation Rentals for Summer Guests and Best Practices
| Vacation Rental Property Manager Guide
As the peak summer season approaches, vacation rental property managers must prepare their properties for an influx of guests. With many destinations experiencing high demand, standing out from the competition is essential to providing a smooth and enjoyable guest experience. 
Property managers can prepare ahead of time to ensure that their properties are in top condition and meet guests' expectations. 
In this blog, we'll highlight the best practices for preparing your vacation rentals for summer guests, so you can make the most of this busy season and keep your guests coming back year after year.
Deep clean the home
Deep cleaning of your vacation rental property is essential in preparing for summer guests. A thorough cleaning not only ensures a positive guest experience but also promotes the health and safety of guests. In addition, as summer is often the peak season for vacation rentals in many destinations, it's crucial to make a great first impression on your guests.
To get started with a deep clean, create a checklist of areas to focus on. This may include windows, appliances, linens, and high-touch surfaces such as door handles and light switches. Ensure that all areas of the property are free from dust, dirt, and debris. Additionally, consider steam cleaning carpets and upholstery to eliminate allergens and bacteria. By thoroughly cleaning your property, you can set the stage for an enjoyable stay for your guests.
Check and Upgrade Amenities
Regarding vacation rental properties, amenities can make all the difference for guests. Providing top-notch amenities can increase guests' satisfaction and lead to positive reviews and return bookings. Before summer guests arrive, checking and upgrading amenities is essential to ensure they are in good working condition.
Start by creating a checklist of amenities to check and upgrade, including Wi-Fi, entertainment systems, kitchen appliances, and more. For example, check that the Wi-Fi signal is strong throughout the property and the entertainment system is easy to use and has updated streaming services. Ensure the kitchen is well-stocked with necessary cooking and dining essentials and all appliances are in good working order. 
Additionally, consider providing guests with eco-friendly amenities such as reusable water bottles, recycling bins, and natural cleaning products. By providing top-notch amenities, you can create a comfortable and convenient stay for your guests, enhancing their overall experience. This can lead to positive reviews and recommendations to others, ultimately increasing your property's bookings and revenue.
Outdoor Spaces
Summer is the perfect time for guests to unwind and enjoy the beautiful outdoor spaces in your vacation rental property. Imagine the relaxing evenings on the patio, delicious cookouts on the grill, or refreshing dips in the pool. These areas can be a significant draw for guests, making it crucial to prepare them ahead of time for a memorable and enjoyable stay.
Start by inspecting and cleaning all outdoor furniture, including tables, chairs, and lounges. For any damaged items, consider repairing or replacing them before guests arrive. Additionally, ensure all outdoor lighting works correctly, adding to the ambiance and safety of the space.
If your property has a pool, maintenance is essential. Make sure it's clean, properly maintained, and meets all safety standards. Test the pool water to ensure that the chemicals are balanced, and consider hiring a professional service to perform routine maintenance throughout the summer.
Remember the grill! Clean and ensure it is in good working condition. Stock up on charcoal or propane, and provide guests with grilling utensils and cleaning supplies to improve their cookout experience.By preparing your outdoor spaces for summer guests, you can elevate their vacation experience and increase the overall appeal of your vacation rental property.
Safety Measures
As a vacation rental property manager, the safety and well-being of your guests should always be a top priority, especially during the busy summer season. Therefore, taking the necessary steps to ensure your property is equipped with the proper safety measures is essential.
Begin by inspecting the smoke and carbon monoxide detectors to ensure they are in proper working condition. Then, replace the batteries and test them to verify they function correctly. It is also essential to ensure that a fire extinguisher is readily available on each floor of the property.
Apart from fire safety, having a properly equipped first aid kit accessible to guests is crucial. Basic supplies like antiseptics, pain relievers, and band-aids should be included in the kit. Another critical safety measure to consider is the presence of emergency exits and clear evacuation plans. Ensure that all guests know the evacuation plan and have easy access to emergency contact information.
Lastly, it's essential to check for any potential hazards in the property, such as loose carpeting or faulty electrical outlets. So, take the necessary steps to address these hazards before guests arrive to prevent any accidents or injuries.
By implementing these safety measures, you can provide peace of mind to your guests and ensure that their summer vacation is safe and enjoyable.
Communicate with guests
Effective communication is crucial to a positive vacation rental experience for guests. Establishing clear and timely communication channels is essential to ensure that guests have all the information they need before and during their stay.
One effective way to communicate with guests is through pre-arrival messages. These messages should provide guests with essential information such as check-in and check-out times, property rules, and directions to the property. This is also an opportunity to answer guests' questions and offer recommendations for local activities and dining options.
Another way to enhance communication is by providing a welcome packet. This packet can include important information, such as the Wi-Fi password, emergency contact information, and instructions for operating appliances. It can also be nice to have a personalized welcome note to make guests feel at home.
During the guest's stay, it's essential to remain available and responsive to their needs. Provide clear instructions for contacting you in case of any issues, and be sure to respond promptly to any messages or calls. This can help ensure that any problems are resolved quickly and that guests have a positive experience.
Discover the Gather Difference
Summer is an exciting and busy time for vacation rental properties. Preparing ahead of time is crucial to ensure a smooth and enjoyable guest experience. Deep cleaning of the property, upgrading amenities, readying outdoor spaces, and implementing safety measures are just some of the essential steps property managers can take to get their vacation rentals ready for summer guests. Property managers can increase guest satisfaction, generate positive reviews, and boost their rental revenue by prioritizing these tasks and providing top-notch communication. 
If you're a vacation rental property manager looking for support in preparing your properties for summer guests, Gather can help. Our team of experts offers a range of services to help you streamline your operations and enhance your guest experience.
Contact us today to learn more
about how we can support you and your vacation rental business.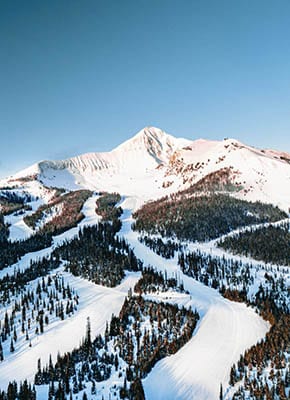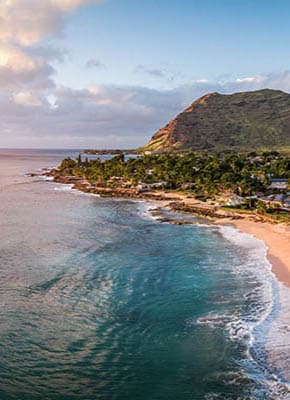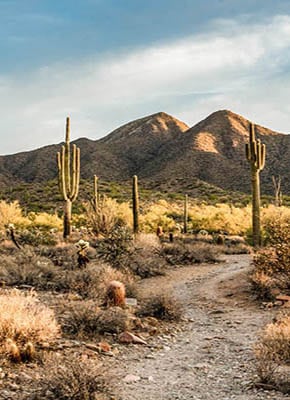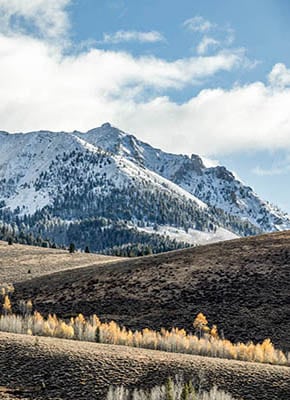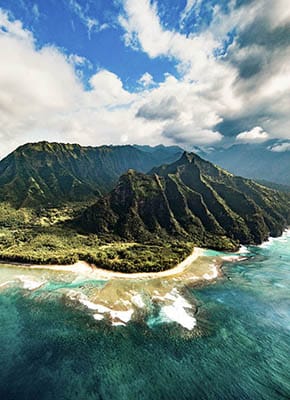 CONTACT US
Not sure where to stay?
We can help.
Contact Us