Maui vs. Kauai: A First Timer's Essential Guide
| Kauai, Maui, Things To Do, Vacation Rentals
Deciding to take a dream vacation to Hawai'i is a no-brainer. However, when you come to the realization that Hawai'i consists of many different islands, all of which are beautiful and charming, you face a difficult dilemma–which island do you choose?  If it has come down to Maui vs. Kaua'i but you're not sure which island is the best fit for you, read on.
Maui
Affectionately known as "The Valley Isle" due to its location perched between towering Haleakala and the West Maui Mountains, the island of Maui is only second to O'ahu in its popularity amongst visitors to the Aloha State. Maui boasts 30 miles of pristine beaches, a dormant volcano, and a breathtaking, if not slightly treacherous road that leads to a small, beautiful community on the east side of the island. And that's just the beginning.
Top Things to Do
Drive the Road to Hana – Arguably the most popular attraction on Maui is the Road to Hana. This famous road, with its tight turns and one-lane bridges, takes you from Kahului to Hana along breathtaking cliffs and past hidden waterfalls.
Go Snorkeling at Molokini Crater – Molokini, a small crescent-shaped island off Maui and a Marine Life Conservation District, is home to over 250 species of fish, making this the most exciting place to snorkel on the island.
Take a Whale-Watching Cruise – Every year between December and April, thousands of humpback whales migrate from the icy waters of Alaska to the much warmer water surrounding Maui to breed. If you're visiting during the winter or early spring months, take a Whale-Watching Cruise to catch a glimpse of these gentle giants.
Must-See Places
Haleakala National Park – Watching the sunrise from the top of Haleakala is said to be almost a religious experience. Be sure to make reservations online 60 days in advance, or you might miss your chance. See if you can spot the mysterious silversword plant, which only grows on Haleakala and nowhere else in the world. Consider yourself lucky if you get to see one in full bloom.
'Iao Valley State Monument – The lookout at 'Iao Valley State Monument allows visitors to look up in awe at 'Iao Needle, climbing 1,200 feet into the sky, but also to gaze out at the lush valley below. There are some easy hiking trails here and if the day is warm, wade into the cool water of 'Iao Stream to cool off.
Ali'i Kula Lavender Farm – You are sure to lose yourself as you wander throughout this picturesque Ali'i Kula Lavender Farm in upcountry Maui. Visit the adorable gift shop to pick up some lavender soap, or try out one of the interesting food options like lavender brownies.
Best Kept Secrets
Olowalu Petroglyphs – These significant petroglyphs, or rock carvings, were etched into the cliffside by the Native Hawaiians over 300 years ago. While it's unclear what the meaning is behind these drawings, the depictions of humans, animals, and sails could give us an invaluable look into the history and legends of the Native Hawaiian people who occupied the land long ago.
Lahaina Jodo Mission – If you need a break from the hustle and bustle of Lahaina town, tour the property of the tranquil Buddhist temple at Lahaina Jodo Mission. The statue of Buddha in the courtyard was cast in Kyoto and is the largest of its kind outside of Japan. The 90-foot high pagoda, or temple tower, was built so closely in alignment with Japanese tradition, that if you didn't see the palm trees swaying next to it, you might actually believe you were in Japan.
Where to Stay
Being that Maui is such a highly sought-after destination, there is no shortage of luxurious accommodations available. Because of its proximity to shops, restaurants, and some of the best beaches, West Maui is likely where you'll find the perfect vacation home of your dreams.
One stunning option is
Hawaiiana Hale
, an overwhelming, modern home perfect for large groups located in Ka'anapali with breathtaking beach views. Walking into the living room of this beautiful rental, your eyes are immediately drawn to the backyard pool and the infinite ocean beyond. Complete with an impressive gourmet kitchen and cozy seating area perfect for movie nights, you'll feel like you're staying at your own, private resort.
Kaua'i
The magnificent green mountains and lush valleys of Kaua'i have often had a starring role in major Hollywood films like Jurassic Park, Pirates of the Caribbean, and South Pacific. "The Garden Isle" stands out for its untouched beauty and laid-back atmosphere. It is a nature lover's paradise, containing more sandy beaches and hiking trails than any of the other islands. Kaua'i has some of the most unique natural wonders of all the islands as well, including the state's only traversable river and an immense canyon. Besides the awe-inspiring scenery, the relatively low crowds make a stay on Kaua'i extremely attractive.
Top Things to Do
Explore Wailua River State Park – Take a riverboat tour along the Wailua River to visit the enchanting Fern Grotto, a natural cave made of lava rock covered with ferns and tropical plants. You may also want to visit the Wailua Complex of Heiau, which was an important place of worship and are culturally significant to Native Hawaiians.
Take a Napali Coast Boat Tour – Featured in the movie Jurassic Park, the Na Pali Coastline is jaw-dropping in its beauty and splendor. Feeling adventurous? Take a boat ride to explore multiple sea caves at the edge of the cliffs, or if you want something more luxurious, opt for a sunset dinner cruise instead.
Hike the Kalalau Trail – You can experience the famed Napali coast by foot, but you'll need to hike the rugged 11-mile Kalalau Trail to do so. For a more strenuous day hike, and if the weather conditions are just right, you can take the trail as far as Hanakapi'ai Fall.
Must-See Places
Waimea Canyon State Park – The highlight of this state park is the lookout over the Waimea Canyon, also known as "The Grand Canyon of the Pacific." The colors of the cliffs are vibrant, and you can usually glimpse the Waip'o Falls from the lookout if conditions are clear. There are also numerous hikes for a variety of skill levels available throughout the park.
Wailua Falls – Simply pulling off to the side of the road grants you access to the beauty that is Wailua Falls. The crashing water creates a fine mist. Have your camera ready because when the sun hits it perfectly, the two combine to form a colorful rainbow.
Wet and Dry Caves – The cavernous and sandy-floored Maniniholo Dry cave is located above the water table providing plenty of room to explore its interior. Waikapalae and Waikanaloa wet caves, on the other hand, are filled with spring water that spills out into the ocean.
Best Kept Secrets
Mountain Tubing – After a short journey on a four-wheel-drive vehicle into the backcountry, hop on a tube and catch glimpses of the island's coastline, mountains, and valleys as you lazily float along the tranquil water. A unique experience not to be missed.
Daniel K. Inouye Kilauea Point Lighthouse – Located on the northern tip of the island, the walk to the lighthouse provides unadulterated views of the Pacific Ocean that you can't miss. This area also serves as a bird sanctuary with posted signs serving as a guide to spot them.
Where to Stay
The vibrant shores of South Kaua'i are where you'll find most of the dining and shopping options, not to mention many of the island's best beaches. Poipu, in particular, has a plethora of luxury accommodations to choose from and makes a great home base for visiting all of the island's attractions. Consider
Hale Pomaika'i Mau
, located in Poipu where you'll be close to Shipwreck Beach and multiple golf courses.
The lines between outdoor and indoor spaces are blurred when staying at this modern, upscale home. Upon entering, you're greeted with swaying palm trees and sparkling blue water. The living room, dining area, and kitchen are warm and welcoming, and fully open up to the backyard where an infinity pool and fire pit await. With retractable sliding doors around most of the house, you'll have never-ending ocean views. Leaving will be the hardest part of your stay.
How to Choose
Both Maui and Kaua'i offer an endless list of fun and interesting things to do and fascinating things to see. The choice comes down to what type of vacation you're looking for. If you're searching for a wide range of activities to keep the kids busy, or your friends want a night out on the town, then Maui is your clear winner. If, however, you're looking for some peace and quiet to reconnect during a family reunion vacation, or wanting a once-in-a-lifetime golf trip, Kaua'i is the island for you. Whichever island you choose, ensure that the accommodations are the most exclusive and luxurious when you book with
Elite Pacific Vacations
. Elite Pacific Vacations offers over 400+ high-quality, luxury properties you won't find anywhere else. Vacation Specialists are available to plan your activities so you can sit back, relax, and enjoy your well-earned Hawaiian getaway. The entire team at Elite Pacific Vacations is waiting to assist you so you can spend time enjoying your vacation rather than planning it.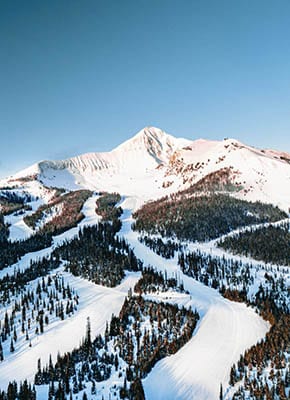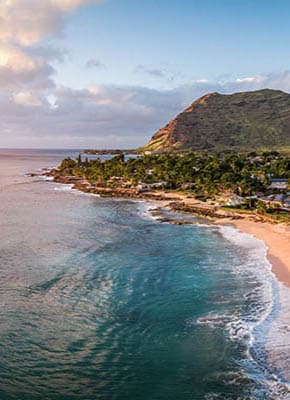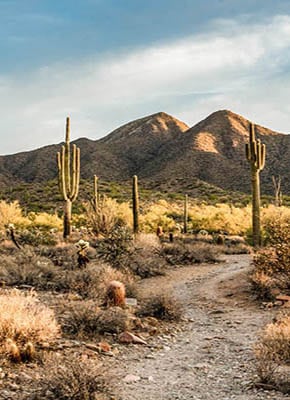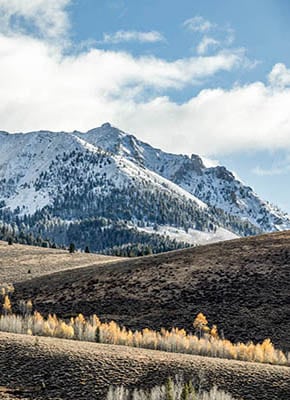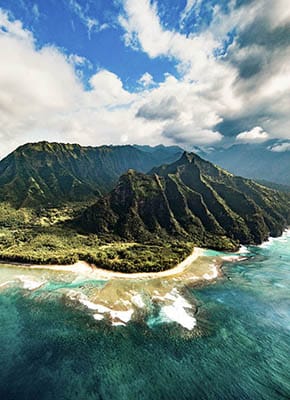 CONTACT US
Not sure where to stay?
We can help.
Contact Us