Sun Valley, the Skiers' (and everyones') Paradise
| Sun Valley, Things To Do, Vacation Rentals
Why You Should Visit Sun Valley
Nestled in the spectacular Rocky Mountains of Central Idaho, Sun Valley is a place of superlatives – a bona fide paradise for those who love partaking in high-speed sports or curling up with a good book by the fireplace.
Unlike most ski resorts where clear skies, perfect snow, and windless mountain slopes are the exception; Sun Valley receives 100″ of snow and 300 sunny days a year. It's just far enough to keep the crowds light but accessible enough to make for an incredible gateway.
Sun Valley is made for the outdoors lover. As long as the sun is out, there's something for you to see or do. And the sun is almost always out. The mountain lodges have an ambiance of old-world charm, providing you with the luxurious escape you deserve.
Here are a few reasons to head to Sun Valley Resort, no matter the time of year
1. Sublime Skiing Experience
So, first things first: the mountains.
Bald Mountain or "Baldy" has one of the higher summits of the Smoky Mountains, boasting a perfect-pitch vertical from peak to base. With runs ranging from expert to beginner, Bald Mountain is for people who love the adrenaline rush of skiing downhill. Dollar Mountain, on the other hand, offers treeless beginner-friendly slopes for those who'd love to leave some fresh tracks behind them in untouched powder. In fact, the views alone from the mountain slopes make a day of skiing worthwhile!
While skiing may be the house special, Sun Valley is worth visiting for reasons that go beyond this attraction.
2. The Sun Valley Resort's Romantic History
Ernest Hemingway, the famed American novelist, first made his way to Sun Valley in 1939, having been invited to experience the town along with other celebrities. He spent his time hunting and fishing at the Silver Creek and finished his most famous novel, For Whom the Bell Tolls, couped up in Suite 206 of the Sun Valley Lodge.
Hemingway eventually made Sun Valley his home, with the Wood River Valley becoming somewhat of a refuge for him. Today, you can visit the Hemingway Memorial on Tail Creek Road and the Sun Valley History Museum for mementos and literary works.
3. Galleries Galore
Don't let its location in the little town of Ketchum, Idaho fool you. Sun Valley goes batting with the greats when it comes to the arts, dining, and nightlife. The Sun Valley Center for the Arts is a creative scene with exhibitions, lectures, workshops, and more.
Enjoy a guided tour of the alpine town's finest galleries, including the Friesen Gallery, Broschofsky Gallery, and the Gilman Contemporary. There's a gallery on nearly every block in Sun Valley, with art pieces from all over the world, from traditional Australian Aboriginal art to uber-hip sculptures and art installations that wouldn't feel out of place in a London gallery.
What's more, the galleries stay open until late, serving wine to buyers, browsers, and wine lovers looking for a great night out. You'll fall in love with the people, the art, and the landscape – and who knows, like Hemingway, you may never want to leave.
4. The Terrain Doesn't Get Better Than This
Sun Valley isn't just a winter wonderland. Defined by high granite peaks and narrow glacial valleys, the Sawtooth Wilderness is 200,000 acres of natural splendor. Spend your days swimming, fishing, white-water rafting, hiking, mountain biking, camping, and more. The Wilderness offers multiple opportunities for scenic, recreational, historical, and conservation purposes – really, whatever your preferences or interest.
Biking is arguably the best way to experience a place with as varied terrain as Sun Valley. That said, you can explore the wilderness on the back of a snowmobile, rent a yurt, or try out fat biking in the winter.
5. Oh, the Festivals Are Definitely Worth Mentioning
You don't need to head to the mountains or the river to find heart-warming experiences in Sun Valley. The vibrant arts scene in Sun Valley extends well beyond fine art. The region hosts world-class music and cultural exhibits. The Sun Valley Music Festival aims to enrich, inspire and instill a lifelong love of classical music to all who take the time to experience it.
Sun Valley's long history as a place of respite for creatives means you can experience a concert at any time of the year. It's basically Coachella, but for those with more refined tastes.
6. Old School Vibes, Mountain Lodges, and Great Food
The River Run Day Lodge at the base of Baldy is a veritable mini-village that boasts of everything ski-oriented. Visit the lodge for the wood-fired pizzas and grilled delights. The Seattle Ridge Day Lodge provides jaw-dropping views of the surrounding Wood River Valley and a menu that ranges from wood-fired grilled local delicacies to burgers, steaks, and barbecue.
Sun Valley, as a whole, has a surprisingly varied dining scene. It doesn't matter what you're in the mood for; the Sun Valley resort makes a celebration out of every meal.
It's More than a Ski Resort Town
The fun doesn't stop at the slopes in Sun Valley. From luxurious shopping experiences, sleigh rides, and relaxed outdoor yoga sessions to heart-pounding activities, visiting Sun Valley Idaho offers it all. It's a mecca for outdoor enthusiasts and a world-class resort in every sense of the word.

Looking for a Vacation Rental in Sun Valley? While Sun Valley is an outdoor lovers' destination, it offers a travel experience for everyone.  It's a great year-round vacation destination for any nature lover and winter-sports enthusiast. Check out our collection of vacation rentals when visiting Sun Valley.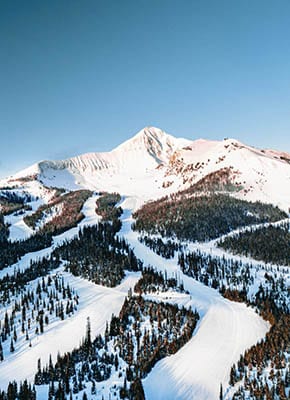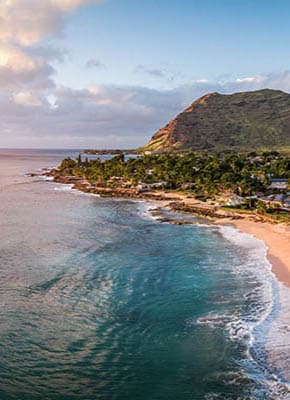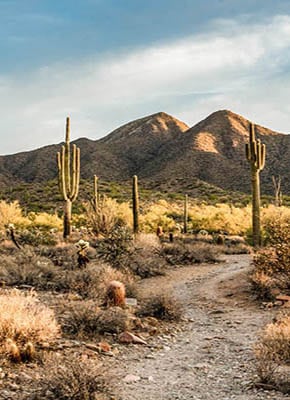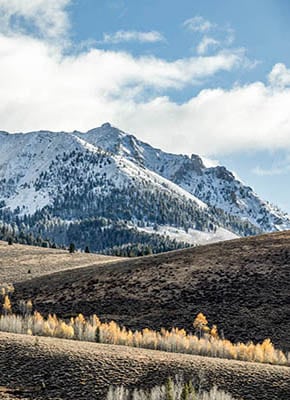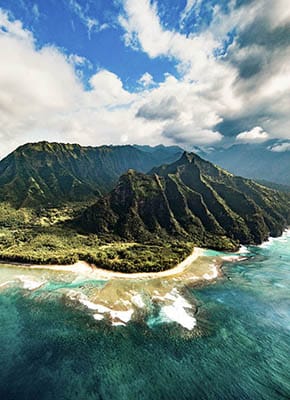 CONTACT US
Not sure where to stay?
We can help.
Contact Us