Gather's Homeowner Benefits
| Vacation Rental Homeowner Guide
As a vacation rental property owner, you know that marketing your property and working with potential guests can be a daunting task. Setting the correct nightly rate, keeping up with maintenance tasks, ensuring each clean is to your standards, and keeping on top of everything. At Gather, we know a lot goes into owning a rental property. And it's not easy, and homeowners need all the help they can get.
One way homeowners can stay on top of their rental game is by leveraging Gather's homeowner benefits. Gather's full-service offering, by a local manager, provides homeowners with an array of tools, technology, and services that help them stay ahead of the competition. Here are some of the unique advantages that Gather provides for homeowners.
Homeowner Portal
One of Gather's most unique features is its Homeowner Portal. This portal provides homeowners with clear visibility of the performance of their property(s). Owners can easily access rental and revenue data and track occupancy rates, future guest bookings, and all costs incurred. It also provides easy-to-read reports on the performance of your property and alerts owners when they need to take action.
The portal also allows you to create an owner hold for stays. Guest-of-owner stays are also easy to make, ensuring that you and your family and friends can hold dates for the use of your rental home.
An additional benefit is that you can view, download, or print any past statements you need to. These include financial statements, weekly summary reports, and other essential documents.
Robust Marketing
As the competition for vacation rentals increases, it's essential to ensure you're getting your property in front of the maximum number of potential guests. Gather helps homeowners do just that with its sophisticated marketing services.
Website
We feature your property on our highly optimized website with a broad guest audience. Our team focuses on search engine optimization (SEO). 
Guests who visit the website can search by locations, dates, and amenities to fit the property they prefer and instantly book a rental. Thanks to professional photography that features twilight and drone images, in addition to 360 virtual tours, potential guests will be able to get a genuine appreciation of your property.
Channel Distribution
Achieving maximum visibility requires a strong channel marketing strategy. Gather offers homeowners access to different online travel agencies (OTAs) and distribution channels. As a result, multiple audiences with varying search behaviors can find your property listing, regardless of their search channel preferences. To ensure that you get the best possible results on all of these channels, Gather has a team dedicated to channel marketing, ensuring your listing is optimized to gain maximum search result exposure. This way, you can expect your listing has desirable placement on the OTAs, and high views and conversion.
Paid Search 
While organic search is integral to a marketing strategy, paid search will always increase the reach of prospective guests. Gather helps homeowners boost their listings with its paid-search service that focuses on driving more bookings to your property.
With Gather's search engine marketing (SEM) campaigns, you get maximum visibility and increase direct bookings through our website. Gather's team of experienced marketers carefully analyzes data to pick the best keywords for targeting potential guests. Optimization includes bid management and ad copy testing to ensure ultimate performance.
Social Organic
With an estimated 4.59 billion social media users worldwide, reaching potential guests on social media platforms is essential. Gather maximizes reach through organic strategies. As a result, your property will appear on Instagram, Pinterest, and Facebook. Our team of social media marketing experts will create a plan specific to your property and target the best audience for it. Through engaging captions, video, and photography, Gather ensures that potential guests are inspired to book.
Email Marketing
By targeting potential guests with high-converting emails, Gather helps you increase visibility to your home while also encouraging previous guests to book again or take advantage of special offers.
Revenue Management
It's not enough that guests book your property. It's also essential to ensure you maximize your revenue from each booking. Gather helps homeowners achieve that through its comprehensive revenue management service.
Gather's team of experts will analyze the data from your channels and adjust rates accordingly based on seasonality, occupancy levels, and competition trends. This way, you can ensure you get the most out of every booking. In addition, we utilize dynamic pricing software and in-house analyst teams to provide the best price for the right guest at the right time. 
Monthly Statements
Owners receive monthly statements that give an overall view of your properties' performance. With these reports, you can easily monitor past and current data, identify trends and see how our team adjusts as needed. More importantly, you can rest assured that your finances are accounted for and in order.
Quarterly Market Analysis
To ensure that you are always aware of the latest industry trends, Gather offers quarterly market analysis. This service provides an in-depth look at demand, ADR, and other relevant metrics. With this information, you can make informed decisions to optimize your pricing and ensure the best results.
Trust Accounting
Trust accounting refers to the management of future realized funds. At Gather, our real-time accounting service ensures that all future booking funds remain in trust until the point of guest check-in dates. Trust account, while not required by law in all areas, is a best practice in the vacation rental industry and is only offered by some managers. Gather is committed to protecting your investment, and our accounting philosophy removes any question or concern about future confirmed revenue liquidity. 
Why Is TA Important for Homeowners?
Homeowners can rest easy knowing that trust accounting ensures the accurate and open management of their rental payments. In addition, this system gives them complete confidence in how taxes and other fees are paid out, providing a heightened sense of security for all involved.
What Are the Benefits as a Homeowner of Using Trust Accounting?
The main benefit for homeowners who use trust accounting is peace of mind. With Gather's real-time accounting service, you can rest assured that your trust fund management is in good hands. Additionally, this feature provides visibility into your monthly financial performance so you can make informed decisions about pricing and occupancy levels.
Let Gather Help Make Your Investment a Success
With Gather homeowner benefits and services, you can be sure that you are maximizing the potential of your property. From paid search campaigns to revenue management to monthly statements, Gather has all the tools needed for a successful business. With our help, you can maximize profits and get the most out of each booking.
Are you ready to experience the Gather Difference? Connect with your Gather Property Manager to learn more about our service.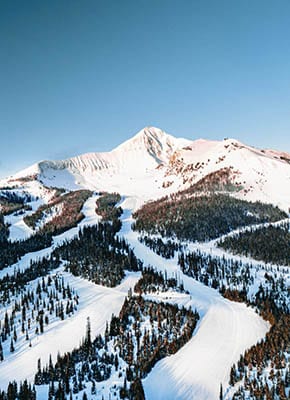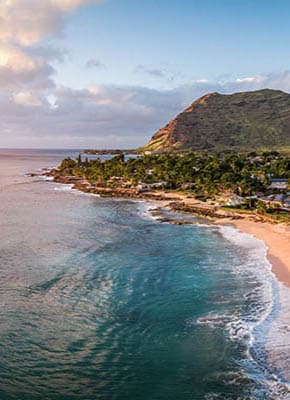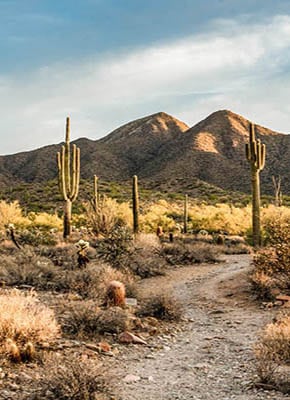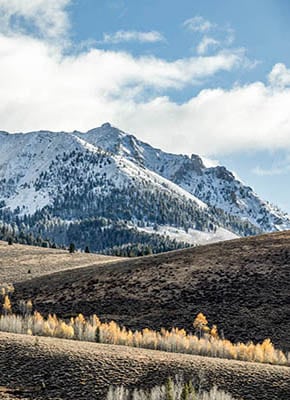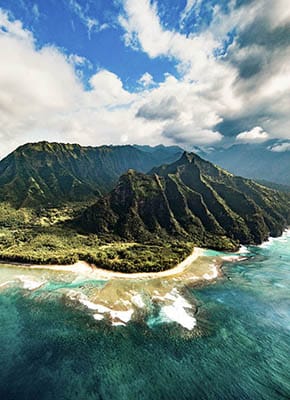 CONTACT US
Not sure where to stay?
We can help.
Contact Us