Gather Vs Self-Managing
| Vacation Rental Homeowner Guide, Vacation Rentals
Managing your vacation home isn't the easiest of tasks. This job calls for a good amount of effort and commitment due to the need to handle constant management tasks like ensuring the welfare of your guests, performing regular maintenance, chasing late payments, and so on. What's more, you'll find that your homes will only be as profitable as the effort you put into them. 
This is where professional managers come in. Certified property managers are privy to up-to-date, crucial information necessary to run your business smoothly. They've got access to a wealth of landholding resources that are vital to the effective marketing of your property. While self-managing may save you money, working with a property management company will save you a lot of time and effort, ensuring things get done quickly and professionally. 
That said, will you be better off dipping your toes into self-management or partnering with a specialized vacation rental management company? 
Here's everything you need to know about the true cost of self-managing your vacation rental property and whether working with a vacation rental management company is the right alternative.
Cost of Marketing
As with any service or product, it usually takes effort and time to create brand awareness in a new market. When a vacancy is looming, or your rental properties are vacant, you need to get potential tenants lined up as quickly as possible. Keep in mind that finding tenants involves more than putting ads on Craigslist. There are property visits to make and prospective clients to talk to and meet for showings. 
Moreover, you'll need to collect rental applications, conduct tenant screenings, and approve future tenants. Prioritizing tenant screening is wise because profitable investment usually relies on good tenant screening. You should also look at your applicant's criminal history and credit report, verify past landlords and income and call references. 
Your Time to Manage Guest Inquiries and Support
A good manager should check in with clients at least once a quarter. These check-ins can be regarding asking whether everything at the house is working well or seasonal maintenance reminders. If your tenant has issues, you should be the one to handle the situation. Sometimes, your client will contact you with a legitimate issue and other times, you'll get clients calling for minor things like a dog barking across the street, a problem they should be able to handle comfortably. Regardless, you're your tenant's point of contact for anything associated with your home, either good or bad. 
Housekeeping and Managing Maintenance Issues
One of your main roles as a vacation rental property manager is housekeeping and managing maintenance issues. Owning an Airbnb involves managing emergency and routine maintenance. Renters usually require hosts to maintain their properties at optimal levels and address wear and tear issues in the house.
So, you must schedule seasonal maintenance to keep gutters from overflowing, appliances functioning, and to check in with the tenants. Good maintenance management will greatly improve your bottom line.
Benefits of Property Management
Owning rental properties can be a perfect supply of additional income. However, it also needs a large amount of time and effort, which could soon make the entire process feel like a second task. When it comes to managing these properties, you might consider doing it yourself. However, this isn't realistic in most cases, as you may find yourself wasting precious time you could spend doing other things
Working with a professional property management company, such as Gather, will take lots of duty and stress off your shoulders. They can ensure your home is well taken care of and bring a steady flow of income. Most importantly, property managers understand rental laws, and they'll help you meet federal Fair Housing laws. They're usually connected to the industry through professional groups and associations that update them on rental laws and policy changes.
Self-Management Vs. Property Management: Which is the Right Alternative for You?
Property managers usually charge between 8-12% of your monthly rent to handle your property affairs. You need to decide to which extent you value your time. For low-maintenance tenants, 8% of your monthly rent might seem like a lot of money to give your manager to simply deposit the rent check. However, if most of your tenants constantly complain about home upkeep, call a few times a month, are late on their rent, or do any lease-breaking activities that could need hours of your time each month, 8% of your rent for a helping hand doesn't seem too bad. 
Before you hire a vacation rental property manager and pay the associated management costs, consider the following:
If you have a few vacation rental properties, self-management will be much simpler and more affordable than if you own several homes.
What yearly occupancy rate are you looking for with your vacation rental properties? Are you capable of allocating the needed time to maintain your homes?
All in all, both options can work best for your needs – what you settle for depends entirely on your business objectives and property's demands. 
It's Time to Minimize Your Workload and Maximize Your Revenue!
Here at Gather, we take great pride in handling all the "behind the scenes" logistics, from setting up your listing with web-optimized content and professional photos, to having your home cleaned and maintained, to booking and responding to tenants. With our experienced property managers by your side, you're assured of more bookings, high-quality tenants, and maximum profits. Partner with us today, and we'll help you reduce operating expenses, maximize gross rental income, and make your vacation property dreams come true.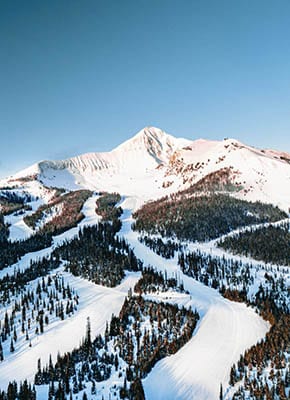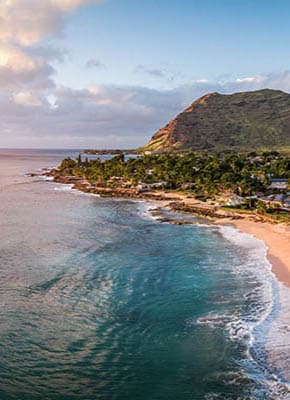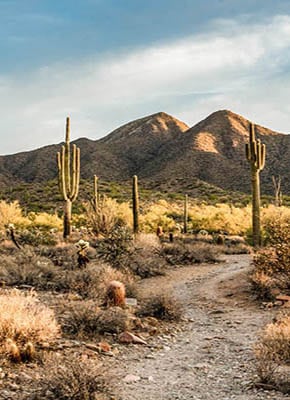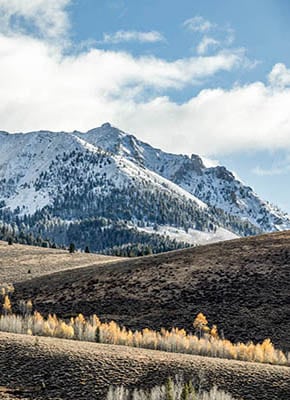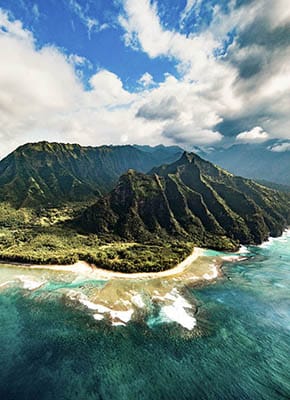 CONTACT US
Not sure where to stay?
We can help.
Contact Us