Family Beach Vacation Packing List: 8 Essentials You Didn't Think Of
| Hawaii, Vacation Planning
Mother Nature's already packed the sun, the sand, and the water in the gorgeous Hawaiian islands. All she's waiting for is you and your family! You've got your swimsuit out and your sandals on, but it's easy to forget essentials when your mind's already sipping tropical treats on the beach. Grab your packing list and check off these eight beach essentials for a week in Hawaii.
8 – A Waterproof Camera
Hawaii's not just beautiful on dry land. You'll find even more wonders under the surface of the turquoise waters. If you're planning to snorkel (and you should!), you'll thank yourself for picking up a camera that can withstand a little wet. Many portable cameras, such as GoPros, don't mind going for a swim. Be sure to check the specifications before you buy. Want to use your cell phone to capture your undersea adventures? Check with the manufacturer to be sure you won't end up at a Hawaiian cell phone store, or pick up a waterproof case to protect it.
7 – A First-Aid Kit
This one's not glamorous, but it's worth the space in your tote bag. Scrapes and scratches happen. Sunburn is one accidental beach nap away. Stock up on Band-Aids, first-aid ointment, sunburn treatments, your choice of headache medicine, and some antihistamines to take with you. You'll feel better when someone runs back to your towel with a crab hanging off their fingertip.
6 – Reef-Safe Sunscreen and Lip Balm
Never head to the beach without your sunscreen, but make sure you have the right variety. Hawaii has banned sunscreens containing oxybenzone and octinoxate, because they are dangerous to those incredible reefs you'll want to scuba through. You'll also want to avoid sunscreens that contain petrolatum (or mineral oil) or high concentrations of titanium dioxide, since those don't biodegrade. They can also be harmful to waterfowl and sea life.
To be safe, you might want to purchase your sunscreen from a local shop. They'll have what you need and will save you time staring at labels. Don't forget, your lips are skin, too! Lip balm with an SPF rating is vital!
5 – A Waterproof Bag
Whether you've decided to learn to surf or you're relaxing on a mountain tubing expedition in Kauai, you're going to end up damp. You're going to want a waterproof bag to stuff your soggies into after that exhilarating parasailing trip along the coast. They'll keep the water inside the bag where it belongs, and protect the rest of your items (or the seat of your rental car).
4 – An Extra Bag for Mementos
Adorable souvenirs lurk in every beach shop and bodega along Hawaii's coasts. If you're looking at beach essentials for a week in Hawaii, you cannot forget to plan for bringing home trinkets for everyone you know. No room in your luggage to bring it all back on the plane? Stop by a convenient shipping outlet to mail your loot home!
3 – Portable Beach Games
Even though going to the beach is an adventure in itself, the fun lasts longer with a few helpful tools. Kids especially will appreciate a few diversionary toys to occupy them. Buckets for water or sea shells, sand castle construction helpers, and little shovels are popular props. Older kids (and adults, too) will enjoy frisbees and other portable games made for the whole family. You'll all have a blast!
2 – Reusable Water Bottles
Funny how easy it is to head for the water and forget to bring water along with you to drink. Your heart screams "beach" and the rest of your body can't get a word in about the importance of hydration. Pack yourself a reusable water bottle to cut down on plastic waste while providing your body with the moisture it needs. Remember, heat exhaustion can happen. Keep the water going down.
1 – A Portable Battery Charger
Many people head to the beach to disconnect. Just as many people want to read fluffy beach novels on their phones while they sit under an umbrella. Then you'll want your preferred map app to tell you how to get to your luau, you'll shoot a stunning picture of a sunset and want to text your mom… None of this works if your battery's out of juice. Take along a portable phone charger so you won't end up out of touch.
Come Together with Gather Vacation Home Rentals
There's nothing like heading home to recharge after a long day at the beach. The most important of your beach essentials for a week in Hawaii is where you choose to stay. Gather Vacation Home Rentals offer you the perfect place to relax while feeling right at home. Check out our vacation rental homes and estates today!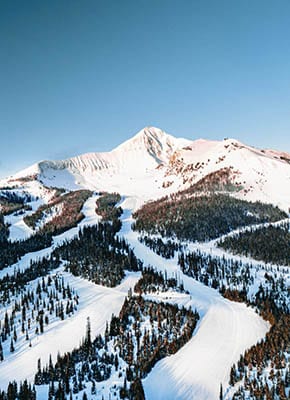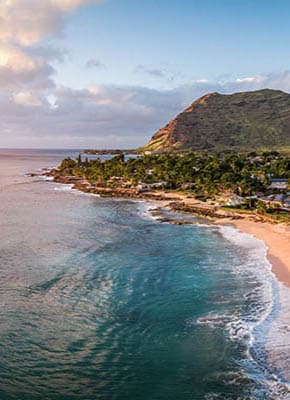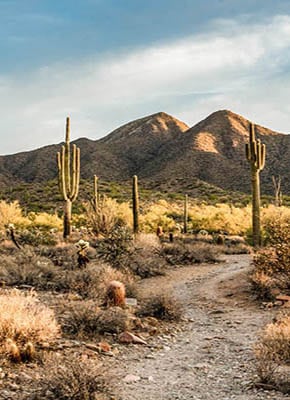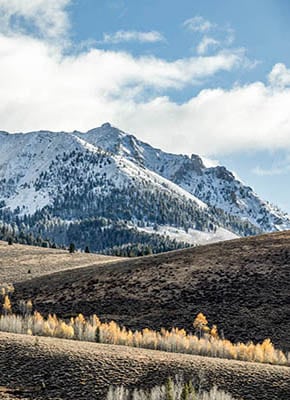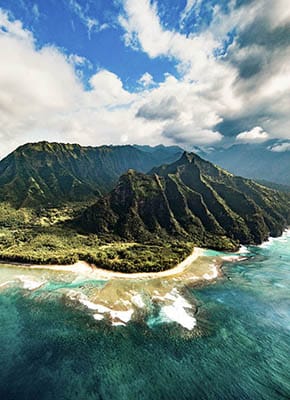 CONTACT US
Not sure where to stay?
We can help.
Contact Us