Fall Friendly Travel Ideas in Big Sky, Montana
| Big Sky, Montana, Things To Do, Travel Guide
It's no secret that there's no bad season to enjoy Big Sky, Montana. But the fall season, spanning from mid-September to early October, is one of the best seasons to visit Big Sky. 
At this time of the year, temperatures are usually cool while the air is crisp. The surrounding sights also make it a spectacular experience for those looking to explore the good sides of Montana in the fall. 
Big Sky boasts many adventurous and fun opportunities for families and friends during this season. It is an all-year-round utopia for outdoor lovers. With this said, here are fall friendly travel ideas for Big Sky when looking to enjoy real happiness in a vacation rental.
Attend the 6th Annual Haunted Peaks Halloween Festival
The Haunted Peaks Halloween Festival is an annual fun-filled festival featuring live music and dancing. It offers a great opportunity to explore downtown Big Sky while listening to the Haunted Peaks Radio airing live at the Town Center. You can also find artists decorating their storefronts and a wide range of spooky merchandise embodying the Halloween spirit.
Get ready to don your favorite Halloween costume and enjoy an evening of fun and terror with family, friends, and even pets. Your dates can join you in the Yappy Hour costume contest for more fun. You can also bring your kids to trick-or-treat or the Mini Monster Mash costume content for their enjoyment.
Another way to enjoy your evening at the festival involves following clues and solving mysteries at the Haunted Peaks Geocache Mystery to win prizes. You can also place votives, celebrate departed loved ones, or build an "ofrenda" at the Dia De Los Muertos celebration.
Go Hiking
During fall, the weather in Big Sky is usually cool, and the trails are less clouded, making them ideal for relaxing and calm nature exploration. Your hiking options in Big Sky are plenty and quite overwhelming.
You can start with Beehive Basin,  a 6.6-mile hike slope with a 1500-feet elevation. This destination gives picturesque views of the Lone Peak and entry to the U-shaped glacial circle, Beehive Basin. For more amazing views, you can climb on top of the basin's rocks.
With beautiful waterfalls and easily accessible paths, the Ousel Falls Trail is a great hiking trail you should visit. It passes through rushing creeks and green pines past the South Fork ravine before heading to a magnificent waterfall.
You should also hike at Ulery's Lake Loop, a 3.9-mile trail with great views of ski trails, wetlands, and forests. The trail offers an amazing backdrop for picnicking and nature viewing.
See The Changing Leaves
It's a common occurrence for some tree leaves to start changing colors in Big Sky during fall. One of the places you can spot the color changes is the Glacier National Park since it features incredible fall hues.
The Bitterroot Valley also boasts stunning sights that you can enjoy when vacationing in Big Sky with your loved ones. Other places to witness the leaf color changes include Flathead Lake, Fort Benton, and Great Falls.
Enjoy Guided Tours at the Historic Crail Ranch Homestead
As a local treasure dedicated to preserving Big Sky's history, the History Crail Ranch features a homestead museum, park and gardens opened to the public. You can visit the ranch for self-guided experiences or guided tours. There are also lots of experiential activities your kids can enjoy.
Through the simulated activities, you get to explore the difficulties of a ranch worker without modern amenities, technology, or tools in Montana. Other activities to enjoy at the ranch include designing ranch brands, learning to rope, harvesting hay, crafting, quilting, churning butter, and gardening.
Sign up for Geyser Whitewater Expeditions
Geyser Whitewater Expeditions offer guided trips across the Gallatin River. They also give you a chance to glide down the Geyser Whitewater on a scenic float for ultimate relaxation. In general, the expeditions offer memorable experiences to both families and groups of friends.
You can also sign up for an exciting tour of the Gallatin River and enjoy the surrounding views. And if that's not enough, there are paddles, bikes, zip lines, kayaks, and horses that you can hire for a short time.
Go Horseback Riding 
You'll definitely witness a couple of horses roaming around the countryside of Big Sky when you drive by. The horses may be grazing or placed in trailheads or stables. 
Horseback riding in fall in Big Sky is an experience you'll never want to miss. The terrain in Big Sky Country appears to be endless and perfect for riding horses. You can prepare for big game hunts, trail rides, or pack trips if you seek to explore the remote parts of the Lee Metcalf Wilderness and Gallatin National Forest on a horse.
Summing up
We hope you enjoy our suggestions for fall friendly travel ideas for Big Sky. Even more, we invite you to enjoy real guest happiness with a Big Sky vacation rental featuring special touches and luxury amenities for your comfort. Make Gather your go-to provider for vacation rentals in Big Sky today.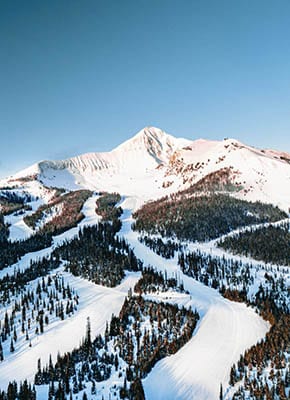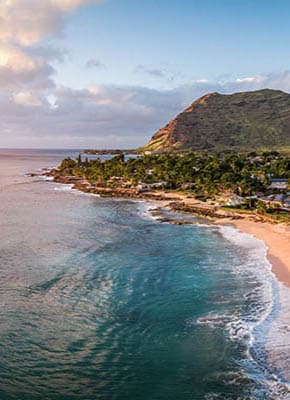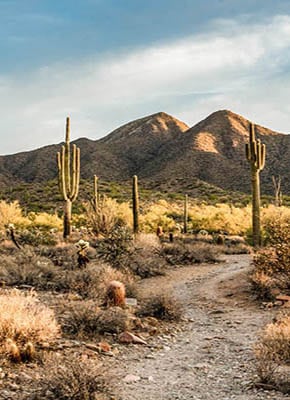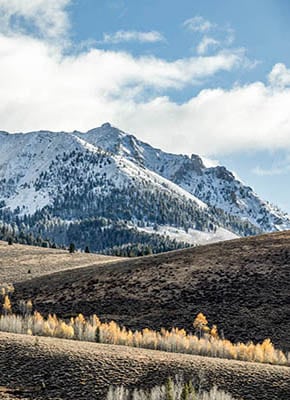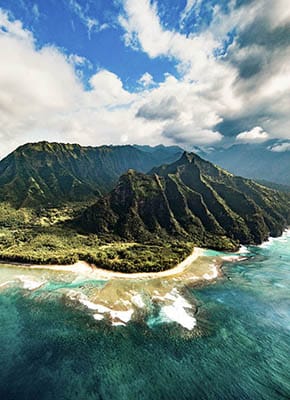 CONTACT US
Not sure where to stay?
We can help.
Contact Us