Choose Your Own Adventure
Our Top Travel Ideas for Your Next Vacation
How do you see yourself on vacation? Are you crushing it on the ski slopes, schussing through epic powder? Or perhaps you're snowshoeing through the glades, soaking up the serene silence of the alpine setting. Or, is it summertime in those same mountains, and you're mountain biking or hiking, surrounded by majestic mountain splendor? Are you golfing in the springtime in the desert, relishing the fact that you're out of the winter doldrums for a while? Whale watching in the winter in Oahu? While many of our Gather vacation-home rentals offer ample outdoor recreation and cultural activities year-round, we know that some trips are season-specific: ski week when the kids are out of school, a family vacation to Yellowstone in the summer or a holiday break in Hawaii, perhaps. From Montana to Maui, Arizona to Idaho, Colorado to Kauai, here are some of our most popular season-specific activities in Gather vacation-rental destinations.
Summer
Canoeing on a placid alpine lake, fly fishing on a rushing river, mountain biking down ski trails that are blooming with wildflowers instead of covered in fresh powder. Experience the mountains of Idaho, Colorado and Montana like a local during the warm summer months when daylight seems to stretch on forever and you don't want the playing to end. Explore Yellowstone and Grand Teton national parks, marveling at the abundant wildlife.
Out in the Pacific, a Hawaiian summer tempts with horseback riding and ziplining in the rainforest, helicopter tours over the Napali coastline, festive luaus, volcano visits and cultural activities that take you into the islands' royal past. Swim or learn to surf on the North Shore of Oahu or Waikiki when the water is at its calmest.
Arizona delights in the summer, where every adventure can end in some well-deserved pool time. Go fishing, river tubing, biking and hiking in the comfortable morning hours as the sun starts to show off the mesmerizing colors of the desert landscapes. Visit wine country, go shopping and browse endless art galleries in one of the most beautiful desert destinations on Earth. A Sedona summer is second to none.
Book an Experience
Fall
Shhh, fall can be the very best time of year in our favorite destinations. The crowds have thinned, but the weather remains beautiful, carving out a few perfect weeks when all is right with the world. From your vacation rental in Hawaii, you can check out cultural festivals and local theater, easily visit Hawaii Volcanoes National Park, shop for fresh produce at farm stands and hike dozens of trails to waterfalls and remote beaches.
Aspens steal the show each fall in the Colorado Rockies, with their resplendent gold leaves shimmering in the afternoon sunlight. This is the ideal time to fit in rounds of golf, long bike rides, gondola rides and jeep tours to Tomboy Basin or Imogene Pass. Ziplining through the forest, mountain biking, kayaking – it's all still here even though summer has passed – and, some would say, even better at this special time of year. Hit the pumpkin patch, too, and bring one home to carve at your luxury vacation home.
Book an Experience
Winter
Wintertime means snowsports in much of the United States. Use your vacation-rental home in Sun Valley, Telluride and beyond as a home base for skiing and boarding, snowshoeing and sleigh rides. Our homes place you in the midst of the mountain action, offering ski-in/ski-out access if you'd like it, hot tubs for the weary muscles at the end of the day and welcome extras such as boot warmers and ski concierge service.
Are you more about the sun when the cold temperatures hit? Consider Hawaii, where every year between December and May, you can marvel at the migrating humpback whales that pass through the islands. Plus, in these delightful temperatures, you can still horseback ride, swim, snorkel and zipline to your heart's content.
Perhaps the sunny days and dramatic sunsets of the desert beckon you in the winter or spring. In Arizona, you can tee off on championship golf courses, set off into the outback of Sedona on a 4×4 ATV adventure, wander through art galleries for hours or even slip away to a world-class spa.
Book an Experience
Spring
What's more Hawaiian than a traditional lei? When you visit the islands in the springtime, flowers are blooming, making it the perfect time to learn how to create your own lei or haku lei, the type worn around your head. From fragrant white pikake to colorful yellow hibiscus, Hawaii is awash with color at this time of year. Humpback whales are still making their way through the waters off the islands – look for them breaching out of the water just offshore between Maui, Molokai and Lanai. Springtime in Hawaii also boasts fantastic hiking weather, so lace up your sneakers and tackle the Aiea Loop Trail or Makapuu Lighthouse Trail.
In the Colorado Rockies and the mountains of Idaho, spring means skiing in a t-shirt, soaking up the rays on yet another bluebird day. It's time to pull out mountain bikes and golf clubs and dust off hiking boots. Raft a rising river or soak in a hot spring in Montana. Festivals start lining up, bringing friends and visitors out to listen to live music and sip local wines. Down in Sedona, hike to a natural water slide at Slide Rock State Park or take an exhilarating 4×4 tour into red rock country.
Book an Experience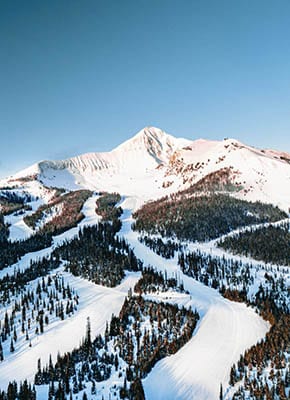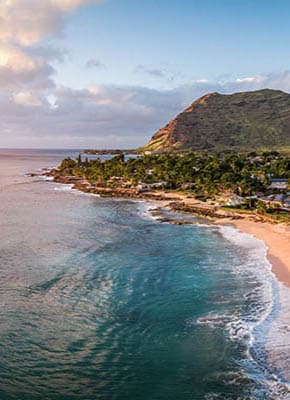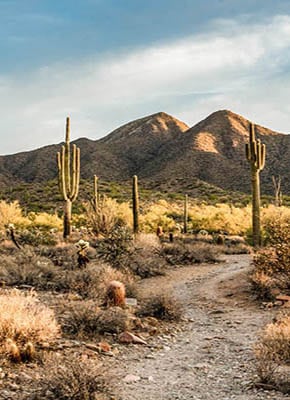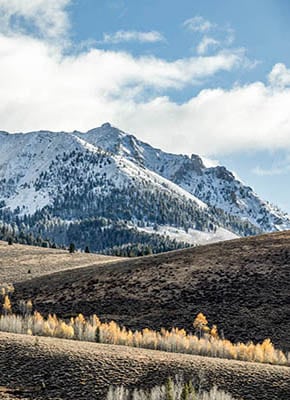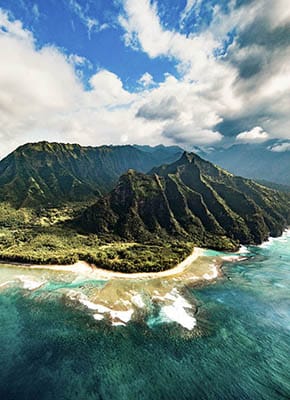 CONTACT US
Not sure where to stay?
We can help.
Contact Us