Decorating for the Holidays
| Vacation Rental Homeowner Guide
If you're a vacation rental owner, now is the time to start thinking about decorations to make the holiday season a memorable one for your guests. Many travelers will be looking for a festive and fun place to gather with loved ones and including decorations can make a positive impact towards a memorable holiday vacation. 
Here are 4 tips for decorating your vacation rental for holiday guests:
1. Start by creating a theme.
No matter what kind of decorations you choose, adding a touch of festivity to your vacation rental is sure to create an unforgettable experience for your holiday guests. Not only will decorations put your guests in the holiday spirit, but it can also create an intentional space for them to relax and enjoy their time away from home. Your holiday decorations can make special moments with loved ones even more memorable. Whether it's a cozy family gathering or a festive New Year's Eve party, your guests will appreciate how you've gone out of your way to make the space visually appealing and inviting.
2.  Make it cozy.
Create the perfect atmosphere for a holiday gathering by adding decorative touches that evoke a sense of warmth and comfort. For those colder nights, don't forget to stock up on extra blankets and throws! And if you really want to go the extra mile, try putting together an area filled with board games or cozy reading nooks where everyone can gather together and relax.
No matter what decorations you choose, just make sure they help create a relaxed setting so everyone feels right at home in your vacation rental. After all, that's what the holidays are all about – spending quality time with loved ones!
3. Set the scene with string lights.
String lights are an essential part of any holiday decorations, and they can make a big impact in your vacation rental. To create an ambiance for your outdoor areas, you can hang them from trees, posts, or around the patio furniture.
Not only will they provide a warm and inviting atmosphere, but their subtle glow will also give you and your guests the perfect outdoor lighting for enjoying time outside in the evening hours. Inside or out, string lights are a great way to accentuate any outdoor space and make it even more inviting.
3. Add festive touches like garland and wreaths.
Garland is another great way to bring some extra holiday cheer into your vacation rental. You can hang it from the ceilings or wrap it around doorways, mantles or staircases for an added touch of warmth and festivity. Wreaths and garland are a perfect way to make your home feel festive for the holidays.
If you're feeling creative, making your own garland can be a fun project – all you need is some holiday-themed fabric scraps, wrapping paper, string or thread, and scissors!  To make a wreath, start by choosing a base material such as straw, grapevine vine or moss. Then use floral wire to attach decorations such as cones, berries, ribbons and pine branches to complete the look. Be sure to use weatherproof decorations like plastic ornaments so they won't be damaged by the elements. Finally, don't forget to add a bow for a festive finishing touch! With just a few simple touches, you can instantly transform your vacation rental into a winter wonderland for your guests to enjoy. 
4. Add a touch of color and sparkle
A festive holiday decoration can be just as merry and bright without being traditional red and green. Add a touch of color and sparkle to your holiday decor this season and create an inviting atmosphere. Silver, gold, and white can give your space a modern look while still radiating the warmth of the holidays. Incorporate unique ornaments in different shapes and sizes to add texture and interest to your decorations. Get creative with elegant details like tinsel garlands, sequin stockings, or reflective baubles – all sure to make any room shine! Whether you prefer a classic or contemporary festive vibe, adding some extra sparkle is sure to bring joy into your home this holiday season. 
Decorating your vacation rental for the holidays is a great way to make your guests feel truly special. With just a few simple decorations, you can turn your space into a festive and cozy home away from home! To learn more about vacation rental property management or to find your perfect holiday getaway, check out the amazing homes with Gather Vacations.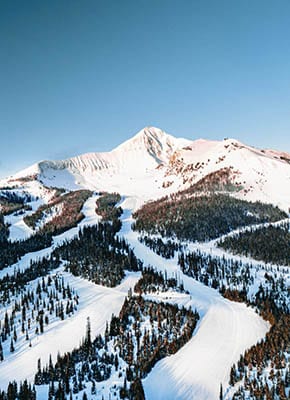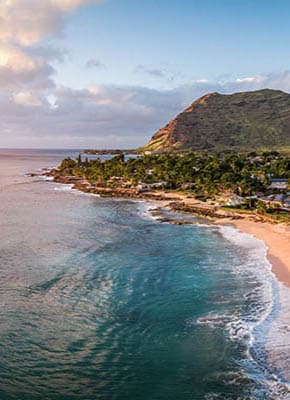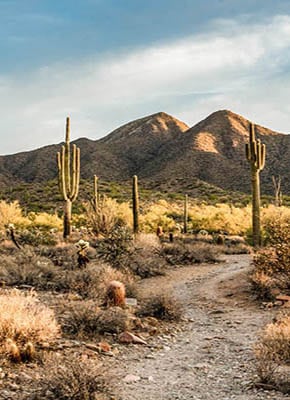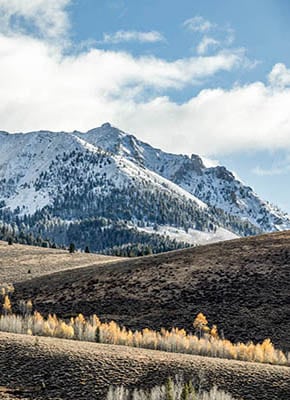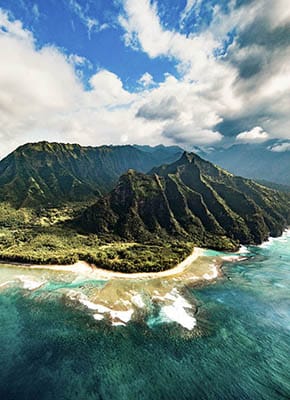 CONTACT US
Not sure where to stay?
We can help.
Contact Us