Best Things to Do for Spring Break in Colorado
| Aspen, Colorado, Destinations, Telluride, Things To Do, Travel Guide, Vacation Planning
This spring break, escape to Colorado's treasures: the stunning Aspen and Telluride! Don't miss out on this opportunity to make everlasting memories with your loved ones. Whether you're searching for breathtaking snow-capped peaks, refreshing mountain air, or some thrilling outdoor activities – all can be found in these stunning locations. So escape from everyday life this season and discover all that nature offers at Aspen and Telluride – it will not disappoint!
Aspen and Telluride offer a variety of thrills for all types of travelers, from winter activities like skiing and snowboarding to wonderful hiking trips, hot springs dip, plus delicious dining experiences. With so much to explore in Colorado during spring break, it's time to start packing your bags!
Snow Adventures
Experience the breathtaking majesty of nature with Colorado's vast and varied ski slopes! This winter wonderland has something for everyone, from light and fluffy powder to exhilarating blacks. Whether you're a beginner or an advanced skier, explore what these majestic mountains offer and create some unforgettable memories.
From rookie skiers and snowboarders to experienced riders, everyone can find something to appreciate in Aspen's varied terrain. This mountain retreat is the perfect winter destination for outdoor lovers looking for a thrilling experience! 
Aspen is home to four ski resorts: 

If a tranquil experience is what you're after, snowshoeing around Aspen will take your breath away. However, the awe-inspiring mountains and peaceful forests offer more than just relaxation–you'll also feel the thrill of physical activity while taking in the breathtaking views! Whether it's your first time or not, there are plenty of trails to choose from; whatever difficulty level you prefer ranges from strolls for beginners up to winding paths specifically designed for experienced hikers!
For a more adventurous experience, head to Telluride—with over 2,000 acres of skiable terrain at Telluride Ski Resort offer plenty of trails for all levels. If you want the most memorable and thrilling helicopter skiing or snowboarding adventure in Colorado, look no further than Telluride Helitrax!
Relax in the Hot Springs
Colorado is known for its snow. However, another fantastic treasure is the spectacular hot springs to relax in true Colorado style.
Take a day trip from Telluride and head to the Ouray Hot Springs, a naturally occurring hot spring with temperatures ranging from 78 to 104 degrees Fahrenheit. There are several pools of varying sizes to choose from, all of which are great for soaking and relaxing. Located in the historic mountain town of Ouray, with an array of cafés and restaurants, you can take a stroll for some shopping and enjoy a drink on the rooftop patio at Ouray Brewery. At the same time, you take in the scenery or get some fantastic family photos.
Iron Mountain Hot Springs is another gem to check out and is about an hour from Aspen. Whether small, large, warm, or cool – test out all sixteen of Iron Mountain Hot Springs' soaking pools to discover your favorite. When you're prepared for a break or feeling the urge to splash around with your kids, take a revitalizing dip in the stunning freshwater family pool! This area is adored by guests and offers them an opportunity to escape the heat from the other geothermal baths.
Attend the Last of Ullr Nights
If you're seeking an exciting and unique way to spend your spring break in Colorado, then the Last of Ullr Nights in Aspen Snowmass is perfect! This event celebrates Ullr, a bow-wielding god from Norse mythology.
Events featured in the Last of Ullr Nights include live music, a torchlight parade, an ice sculpture competition, and various other activities. You can also join in on the fun by skiing, snowboarding, and tubing across the slopes. Experience the beauty of the mountains, participate in some fun activities, and enjoy the vibrant atmosphere of the festival. 
Dining and Nightlife
One of the best things to do for your spring break vacation in Colorado is to experience the dining and nightlife. Aspen and Telluride are home to some of the best restaurants in the state, with world-class chefs serving classic American fare, including steak and seafood. 
Whether you are looking for a casual lunch or a romantic dinner, you will find something to suit your taste with various restaurants offering farm-to-table and locally sourced cuisine. The nightlife in Aspen and Telluride is vibrant and unique, thanks to multiple bars and clubs, live music performances, and DJ sets.
Many of the clubs and bars offer a variety of specialty drinks and craft beers. However, if you're looking for something more relaxing, check out the local wineries and breweries to taste the area's best.
Visit Museums and Art Galleries
The museums of Aspen and Telluride are known for their exquisite collections of art, history, and culture. But, first, be sure to visit the Aspen Art Museum. Here, you'll find a world-class collection of artwork from around the world. The museum's collection includes sculptures, paintings, photographs, installations, and more.
The Telluride Historical Museum is an immersive way of learning about the area's history and culture. You'll explore artifacts, photographs, and documents from the 19th and 20th centuries and learn about the town's mining history.
Both museums and art galleries in Aspen and Telluride also offer a variety of educational programs and events. For example, take a guided tour of the museum or art gallery, participate in an artist's workshop, or attend a lecture or film screening. 
Book Your Spring Break Trip with Gather Vacations
Ready to experience the breathtaking beauty of Colorado? Look no further than Gather Vacations! We offer exceptional lodging for your entire family, so you can make lasting memories on your fantastic getaway. To explore our beautiful Colorado accommodations, click here for more information!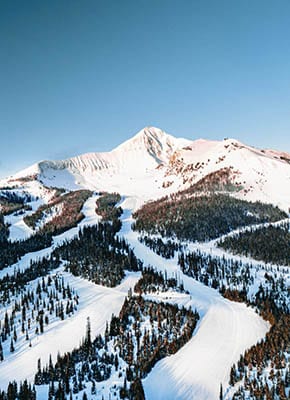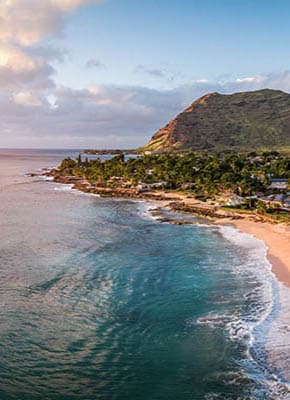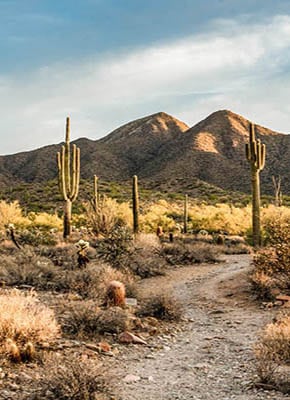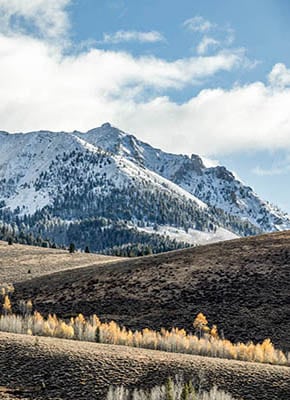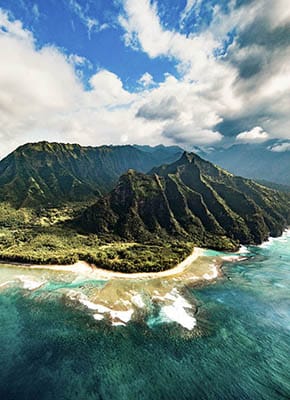 CONTACT US
Not sure where to stay?
We can help.
Contact Us