6 Reasons You Should Definitely Visit Scottsdale, Arizona
| Arizona, Scottsdale, Things To Do, Travel Guide
With the many exciting destinations in the USA, choosing a place to vacation can be overwhelming. Compared to other holiday destinations visiting Scottsdale, AZ, is fun whether you're vacationing alone or with family and friends. There are many other compelling reasons to visit this fascinating city during the summer or winter. Read on to understand what makes Scottsdale, AZ, a popular destination for vacationers and holidaymakers.
All-year destination
Scottsdale, AZ, has long been a favorite vacation destination for retirees, northerners, and young families seeking a high-quality lifestyle at a low cost. Every year, almost 9 million travelers visit Scottsdale. With its warm weather and breathtaking mountain views, it's easy to see why a Scottsdale, Arizona trip is at the top of everyone's list.
The city has more than 299 days of sunshine annually, making it an appealing tourism destination for visitors. It has many accessible and affordable places to stay, play, eat, and explore. The more than 120 hotel and resort pools in the Scottsdale area make it an ideal destination to buff up that summer tan you desire. And wintertime temperatures hovering in the mid-70s, visiting Scottsdale, AZ, is worth your time and money.
Multiple rivers and lakes to explore
Cool off in a kayak down the Lower Salt River on a planned tour during the summer. The views of Scottsdale from the river are breathtaking, surrounded by lush foliage and towering mountain peaks. During the summer, the best time to enjoy the city's most alluring views is early morning. However, many opportunities exist to experience Scottsdale's rivers and lakes. You can visit:
The Salt River for paddle boarding

The Verde River, if you're a kayaking enthusiast

Some of Arizona's gorgeous rivers and lakes for game fishing
Scottsdale can be hot; still, you can stay cool while soaking up the sun and the beautiful scenery of the Sonora Desert.
Beautiful art and architecture
Scottsdale is famous for its art and architecture, with the Taliesin West being one of its biggest attractions. The late architect Frank Lloyd Wright designed the building, which bears his imprint. The structure was initially constructed as the famed architect's residence and is now a historic landmark.
The rotating exhibits at the Scottsdale Museum of Contemporary Art make the spot popular for art buffs. Walking through downtown Scottsdale, you'll come across many fine art galleries and art places. The many options make the city an excellent place to spend your summer vacation.
Affordable food and drinks in premium restaurants
One of the finest ways to enjoy your Scottsdale vacation is by taking a cool drink in the sun and exploring the delicious food in its restaurants. Scottsdale's restaurants are continually innovating, with plenty of wonderful choices.
There are plenty of great restaurants, bars, and wine trails to choose from, so you'll not be disappointed. From refreshing drinks and spicy dishes to temper the summer heat to happy hours, you'll have many ways to cool down.
Something for nature lovers and night owls
Being indoors during the summer keeps you cool and comfortable all day. Fortunately, Scottsdale has many indoor activities to pick from, including aquariums, museums, and premium shopping malls. Scottsdale also has many exciting places that adrenaline seekers, adventurous travelers, and families can explore if you fancy the outdoors.
If you're searching for a night out, Scottsdale provides something for everyone. The city boasts nightlife alternatives for all types of partygoers, whether you're looking for a nightclub, dive bar, wine bar, beer garden, or live music.
Many accessible golf courses
Scottsdale is famous for its more than 200 area courses. You will get access to the best Scottsdale golf courses when you book an unlimited stay package in one of the Arizona hotels. You can practice your swing on one of Arizona's most historic and gorgeous golf courses multiple times.
Whether you're an amateur looking to improve your swing or a pro-level golfer who wants to perfect their skills, Scottsdale has more than enough courses to choose from. Some of the most popular golf courses to try out when visiting Scottsdale, AZ, include: 
Boulders

TPC Stadium

Eagle Mountain

Troon North

The Phoenician

Rancho Manana Golf Club
Book a Trip to Scottsdale, AZ
Visiting Scottsdale, AZ, lets you enjoy its fine restaurants, luxury spas, golf courses, rivers, and lakes. Still, the city is not just for golfers and luxury-oriented visitors as it offers so much more. You'll be pleasantly pleased by the city's cultural wealth, artwork, and casual attitude, which will entice you and leave an indelible impression. When you arrive, there are many sites, adventures, and activities to enjoy. 
If you're traveling as a family or group, you should consider staying in a vacation rental. You'll get a better experience of the local flavors, more space, and more personalized service. Book with us to get a fantastic experience in Scottsdale, AZ.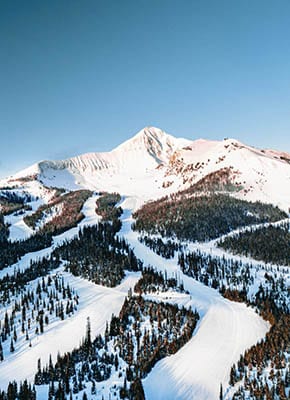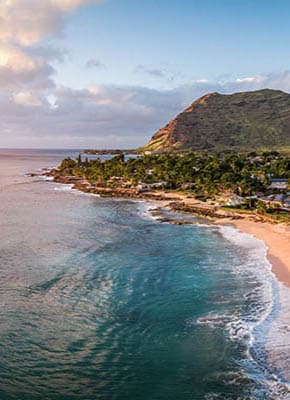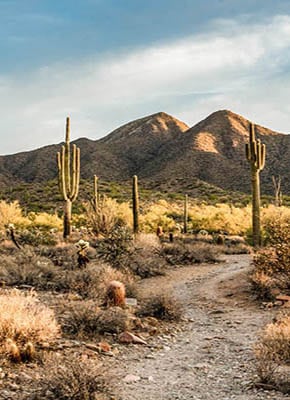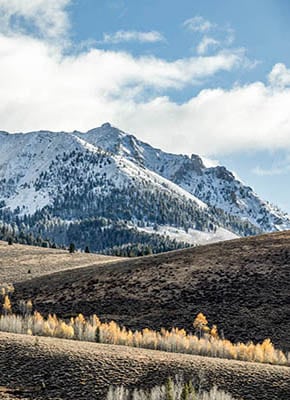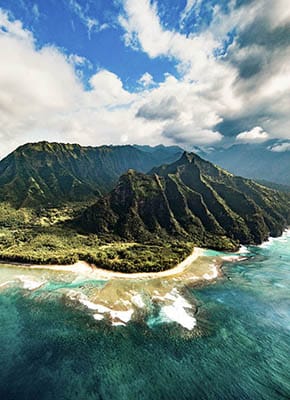 CONTACT US
Not sure where to stay?
We can help.
Contact Us