5 Tips for a Budget-Friendly Vacation 
| Travel Guide, Vacation Planning
Planning a budget-friendly vacation doesn't have to be a daunting task. With creativity and careful planning, you can experience an unforgettable getaway without breaking the bank. From finding a destination that is easy to travel to and suitable accommodations to searching for hidden discounts on activities and tours, here's how to plan a budget-friendly vacation that won't disappoint!
Plan your trip in advance
One of the best ways to save money on your trip is to plan it in advance. First, it allows you to take the time to research and plan your journey thoroughly, which can help you identify the best destinations, accommodations, and activities for your budget and interests. Planning early can also give you time to save money for your trip and to make necessary travel arrangements, such as obtaining visas or vaccinations. 
Secondly, planning can help you avoid the stress and uncertainty of last-minute travel arrangements. By planning in advance, you can book your flights and accommodations before they become fully booked or prices increase, ensuring you get the best value for your money. 
For those of you planning on embarking on a road trip, finding the right route is essential to optimize your journey. Take advantage of the opportunity and plan to stop at places iconic to the area or that catch your eye along the way; this will make your travel experience all the more memorable!
Early planning can provide a more enjoyable and stress-free travel experience while helping you save money and make the most of your vacation.
Choose budget-friendly destinations
Budget-friendly destinations typically offer lower costs of living, which can result in lower prices for accommodation, food, and activities. This can help you stretch your travel budget further and enjoy more local experiences without breaking the bank. 
Secondly, budget-friendly destinations are often less crowded than popular tourist destinations, which can result in a more relaxing and authentic travel experience. You can immerse yourself in the local culture, meet locals, experience local customs, and avoid the crowds and long lines associated with popular tourist attractions. 
Additionally, budget-friendly destinations are often off the beaten path, allowing you to explore lesser-known destinations and hidden gems. By veering off the beaten path, travelers can build a more extraordinary and lasting experience that encompasses much more than traditional tourist attractions.
Looking for a great vacation spot that won't break the bank? Consider Big Sky, Phoenix, Park City, Sun Valley and Oregon! These destinations offer an unforgettable experience without putting too much strain on your wallet. From exciting activities to beautiful scenery to unique cultures—exploring these places is bound to leave you with memories that will last a lifetime. 
Travel off-season
Exploring during the off-peak season can offer numerous advantages, from lower prices to fewer crowds. First, it can result in significant cost savings, as airlines, accommodations, and tour operators provide lower rates during off-season periods. This can help you save money and enjoy the same travel experience as during peak season, with lower transportation, accommodation, and activities costs. 
Secondly, traveling during non-peak seasons can result in fewer crowds and shorter queues, allowing you to enjoy the destination more relaxedly. As a result, you can have more space and time to explore the local attractions and avoid the stress and rush associated with peak season travel. 
Additionally, non-peak season travel can allow you to experience the destination in a different light, such as enjoying autumn foliage or winter sports or taking part in local festivals or cultural events. Ultimately, traveling during off-peak times can offer a much more cost-effective, relaxing, and enriching journey that can be as fulfilling and enjoyable as peak-season vacationing.
Stay in budget-friendly accommodations
When it comes to travel expenses, accommodation can be a large portion of the budget. Luckily, opting for a vacation rental allows travelers to reap several financial advantages.
Firstly, vacation rentals are often less expensive than hotels, especially for larger groups or families. This can result in significant cost savings, as vacation rentals typically offer more space and amenities for the same or lower price than hotels. Additionally, vacation rentals allow you to prepare your meals, which can help you save money on dining out. This is especially beneficial for extended stays, where eating out for every meal can quickly add up. 
Another helpful feature of vacation rentals is that they often provide laundry facilities, which can help you save on laundry expenses. Vacation rentals are also usually located in residential neighborhoods, providing access to local markets, grocery stores, and other amenities that offer lower prices than tourist areas. 
When saving money on your vacation, rental property is an ideal and cost-effective choice for travelers. With an array of economic advantages, this option will ensure you get more bang for your buck.
Take advantage of free activities
Exploring the local attractions in your destination doesn't have to break the bank – many places offer free activities such as guided walking tours, museums, and parks that will allow you to immerse yourself in culture. Utilizing these cost-free options is an easy way to save money while enjoying all these locations.
To help keep your vacation costs low, avoid expensive tourist staples like souvenir stores and exorbitant eateries–they can quickly blow through your travel budget. Instead, look for local restaurants and shops, and avoid places that cater primarily to tourists.
Plan your vacation with Gather
Traveling on a budget is possible with a bit of planning and creativity. You can have a great trip without breaking the bank by choosing budget-friendly destinations and accommodations, cooking meals, taking advantage of free activities, and avoiding tourist traps.
To start planning your vacation, check out our vacation rentals that can fit your budget and interest!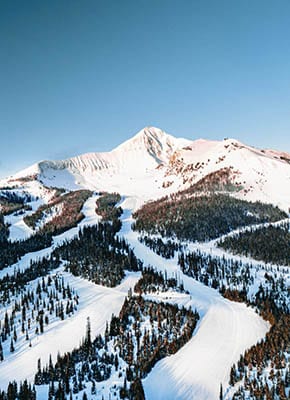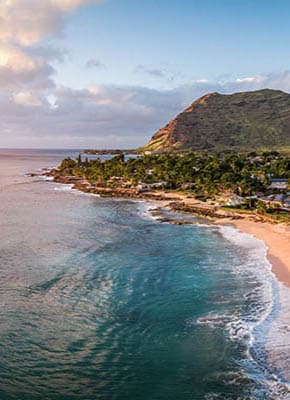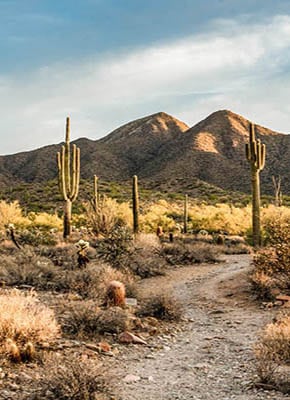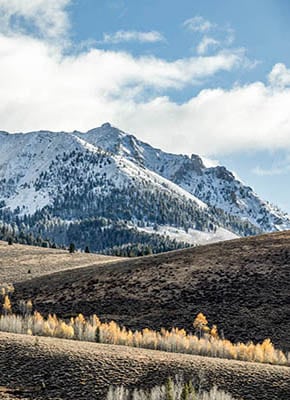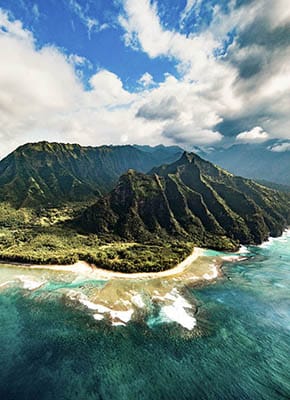 CONTACT US
Not sure where to stay?
We can help.
Contact Us