5 of the Best Hikes With Waterfalls in Oahu You Have to Try
| Hawaii, Oahu, Things To Do, Travel Guide, Vacation Planning
They don't call Hawaii "paradise" for nothing. It's got natural splendor to spare, and lush landscapes you won't want to miss when you travel to the islands. You can't just visit Hawaii. You've got to experience it.
Waterfalls make the great outdoors even greater, and they're the perfect destination for your strolls through Hawaii's tropical wonderland. Lace on your hiking boots, grab your insect repellant (no, really, unless you want to spend time as a mosquito buffet), and head out to take in the best hikes and waterfalls in Oahu. We've got five trails to get you started.
Manoa Falls Trail

If you can only get out on one hike when you visit Oahu, Manoa Falls Trail might be the one you want to choose. This 7 mile (2.7 km) hike takes just over an hour to accomplish, on average, and will offer a moderate challenge. It's located in the Manoa Valley, which isn't far from Wakiki. The trail is dog friendly, so bring your furry friend along for some truly epic walkies.

In exchange for your effort, Manoa Falls Trail will deliver you locations used in both the television show Lost and the movie Jurassic Park. (Dinosaurs not included.) And the waterfall? It's a 150-foot (45 m) stunner. This one's worth the small admission fee. It is definitely one of the best hikes and waterfalls in Oahu.

Lulumahu Falls Trail

With one hour and a little planning ahead, you can take in a gorgeous 50-foot (15 m) waterfall that's begging for you to soak your toes in the pool. The Lulumahu Falls Trail sits on private property, so you'll need to make a reservation before you set out on the 1.6-mile (2.5 km) stroll. It's a moderate challenge, but easy enough if you stay to the right at the start. Your furry friend is welcome, too!

Not only can you feast your eyes on all the green trees and awesome boulders, but you can also check out the historic ruins along the way. This trail's not far from Diamond Head and Waikiki, so it's convenient for travelers who want to stretch their legs.

Waimea Valley Trail

Not all of us are ready for the Ironman Triathlon. Some people might want an easier stroll to take in the best hikes and waterfalls on Oahu. For those folks who want to appreciate nature without playing mountain goat, there is the Waimea Valley Trail.

Walk down 1.9 miles (3 km) of easy, paved trail, where the biggest challenge is the incline. You'll be treated to lush green land and sometimes even fog until you reach the 45-foot (13.7 m) falls. You can even swim here, so make sure you pack your swimsuit. There's lifeguards on duty all day.

Maunawili Falls via the Pali Highway

This one's more geared to the active crowd. It's 6.3 miles (10 km) in and back, and you should plan a solid four hours for the trip. If you bring your dog, make sure your good boy or girl is used to this level of activity!

It's a moderately challenging route and it's a long one, but it pays off. The waterfall might only stand 20 feet (6 m) high, but what it lacks in height it makes up for in beauty. There's also at least three places above the falls where you can jump right in! If that isn't living the Hawaiian experience, nothing is.

Waimano Falls Trail

This one's for you, serious hikers and adrenaline seekers. 2.9 miles (4.6 km) of fun climbing challenges await you and dare you to conquer them. Dogs who are used to climbing are welcome! This trail will take you at least two hours, and it's popular, so expect to see other people all year long.

But what a reward! The main waterfall trickles down into another waterfall, which is about the size of a hot tub – which then falls down into another, deeper pool. Hey, friend, we heard you like waterfalls, so we put waterfalls in your waterfalls! That bottom pool is the best place for jumping in. You'll find marked places where it's safe to take the plunge.
Bring Your Family and Gather in Paradise
You'll need the perfect home base to return to after a day exploring the best hikes and waterfalls in Oahu. Gather Vacation Rentals offer you an ideal home away from home, with convenient locations to set out from and all the amenities you could hope for. Book one for your next adventure!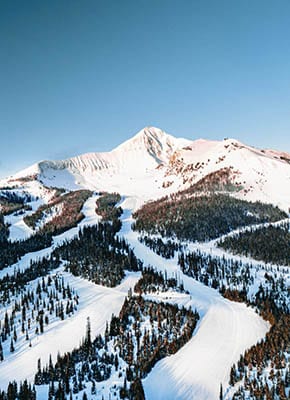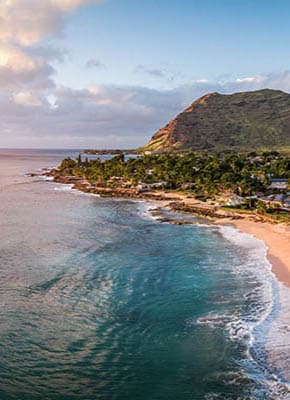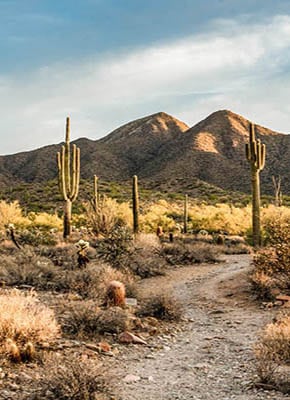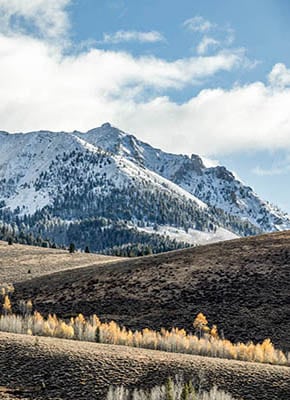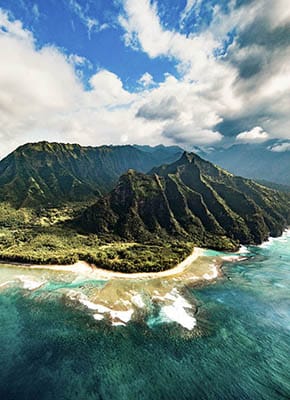 CONTACT US
Not sure where to stay?
We can help.
Contact Us