12 Tips for Successfully Renting Your Home as a Vacation Rental
| Vacation Rental Homeowner Guide
It's the hot thing to do right now, renting out your home as a vacation rental. With more travelers than ever before seeking out a home-away-from-home, where they can live, work and play away from their own neighborhood, a place where they simultaneously disconnect and reconnect. 
What that means to you, as a home owner considering renting out your property, is that the competition is on the rise. So what can you do to ensure that your home stands out? Get started with these 12 tips to succeed in renting your home as a vacation rental. 
Get a Fresh Perspective on Your Home
Sometimes we simply can't see what's right in front of us, especially when we spend a lot of time in the same spot. To make sure there is no deferred maintenance that would impede a guest's stay, that the decor is inviting, that the kitchen is fully stocked, that the linens are all in good condition – you get the picture – have your home inspected by a vacation-rental expert to ensure it meets the highest standards. We'll provide tips on how to repair, spruce up and provide, all to make sure your guests have a fabulous stay and want to come back. 
Create a Flawless Interior 
You can likely attest to the zen feeling you get when you enter a well-cared-for vacation home. Without all the trappings of daily life, the vacation vibe starts immediately upon opening the front door. Create this kind of appealing interior for your guests with clean, uncluttered and sophisticated spaces. Add your personal style to help your home stand out – but don't leave too many traces of your family's life (more on that in a bit). Think about your ideal guest and how they'll likely use your space. Then provide the appropriate furnishings, whether plush and comfortable or more sleek and modern. Need inspiration? Gather provides home staging and interior design assistance. 
Clear the Space
The final step in providing that clean slate for your guests is making sure all of your personal gear and mementos are out of sight. Move items to a private closet or an outside storage shed, which can be locked and off limits to guests. Without your personal effects or valuable items in the home, guests can truly relax and feel less like they are taking over someone's space and more like they have their own personal pad in paradise. 
Use Professional Photography
No one's personal vacation photos ever do their destination justice. It's the pro photographers that capture the best shots, with the right angle and just-so lighting. Guests are seeing your property for the first time online, so personal photography is a non-starter. Use wow-worthy photos by professional photogs to showcase your beautiful home. They'll nail it the first time – and face it, when you're looking for vacation homes for your own family, you go to the pictures first, right?
Even Better, Create a Virtual Video 
What's better than photos of your vacation rental? A virtual tour. Set your property apart by allowing an online "walk-through" when potential guests are first viewing your home. Families can see themselves there and imagine where the kids will sleep and how fantastic the kitchen is. Couples can dream of romantic sunset moments on the private balcony or gush over your incredible master bathroom. Your job is to put potential guests in the moment and give a sense of how your home will "fit" them. 
Stock Up on Vacation Must-Haves
Think about what you would want in a vacation home. A fresh cup of coffee in the morning, plenty of towels, fresh sheets, well-placed lamps, enough dinnerware for everyone. Stock up your property with these must-have items that every savvy traveler not only needs, but expects. Start with the essentials (don't forget WiFi), then think bigger. If your home is likely to attract families, invest in play pens, high chairs, booster seats, etc. and if you're at the beach, maybe some beach toys, extra beach towels, boogie boards, sun umbrellas and more. Have a second home in the Rockies? Invest in a ski boot warmer. Again, check in with yourself – what would you want? Make sure you provide it. 
Pamper Your Guests 
Treat your guests to an elevated vacation experience with something as simple as carefully chosen, luxury bath products. Think beyond your interior design and stocking up on paper towels and dishwasher detergent. What kind of soaps and shampoos are in the bathroom? Splurge a little on top-shelf items and your guests will thank you. It's the little extras they might not treat themselves to at home, helping them to feel special and pampered on vacation. 
Choose Home Cleaners Carefully 
A dirty home is a sure way to a one-star review and loss of repeat bookings. Gather's local connections can help you find a superb professional house-cleaning service – particularly important if you are regularly out of town and managing your home from a distant location. Provide a vacation rental cleaning checklist that is followed to the letter after each and every stay. 
Work with Local Companies 
Gather prides itself on establishing meaningful connections with and supporting the local community, wherever your home is. We can help curate a list of contractors that are readily available if a problem should arrive during your guests' stay. Leaky dishwasher, broken air conditioning, faulty dryer? These folks can be there in a jiff and get the problem solved professionally and thoroughly. We're happy to provide recommendations for electricians, plumbers, HVAC techs, pool and hot tub cleaners, pest control, arborists, roofers and more. 
Show, Don't Tell
You've lined up professional photography, created a crisp virtual tour – now what? Write an honest, persuasive description of your vacation rental, remembering that old adage from your fourth-grade teacher, "Show, don't tell." The more compelling and creative your description and the more it describes how your guest will actually be able to use your space, the more likely they are to engage. Of course, there's a lot to tell, so include all pertinent details (bedrooms, bathrooms, bed types, hot tubs, pools, WiFi, etc.), then read back over the listing as if you were seeking a premium vacation rental. What else would you want to know? Add that in. 
Spread the Word 
Now's the time to get out there and get those guests. You've inspected and improved your home, you have the photos, videos and well-written description, you know who to call if something goes awry  – the next step is listing your vacation rental. Gather provides the vacation rental properties in its portfolio with the broadest, worldwide marketing exposure possible. Our connections with more than 50 vacation rental booking sites and 150 luxury-focused travel agents put your home in front of a global network of travelers looking for the perfect match. 
Leave the Management to the Experts
Even if you're excited about the extra income from your vacation rental home and the opportunity to share your incredible property with the world, there's the inevitable "gulp" when you think of the headaches that could come along with managing other people's vacation experiences and high expectations. That's where we come in. As a homeowner with Gather, you can rest assured that you will be in good hands. Our friendly and experienced team of professional, licensed property managers will relieve any burdens while assisting you in achieving your financial goals. We guarantee your vacation rental will surpass guests' standards and expectations and leave them wanting to come back time and time again.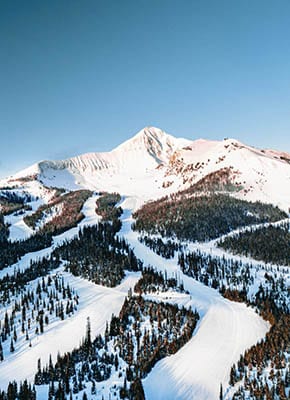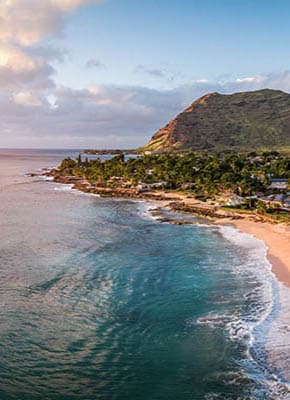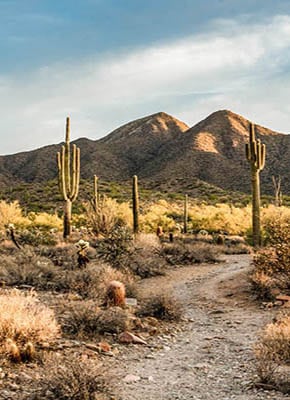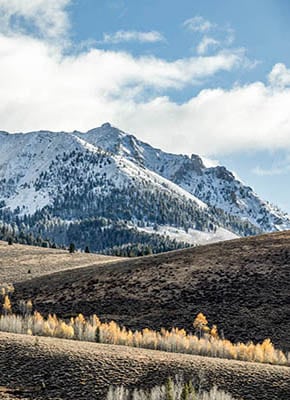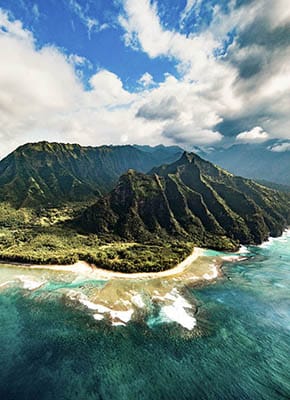 CONTACT US
Not sure where to stay?
We can help.
Contact Us