10 Best Things to Do in Aspen, Colorado
Famed for its winter wonderland status, Aspen is a ski destination with deep history and offerings. The town's winter destination is brought about by the four ski mountains making up the terrain for the infamous Aspen Snowmass Resort. 
But there's more to this town other than winter sports. When visiting Aspen Colorado, you can enjoy fun festivals, funky galleries, fascinating museums, and high-end shopping experiences. 
No matter what you opt to do with your time in this town, it'll be one of the greatest vacation experiences you've ever had. Peep our ten suggestions for the best things to do in Aspen below:
Sightseeing at the Independent Pass
You may want to get a rental car to cruise through the Independence Pass on the 20-mile road. As one of the highest scenic roads in North America, the Independent Pass meanders along the magnificent Continental Divide at 12,095 feet. Brace yourself for an adrenaline-filled drive through tight turns along thick forests and towering cliffs. 
And when you're up for some hiking, there's a trail leading to a sightseeing spot that lets you catch a bird's eye view of the Continental Divide. You also find picturesque spots along the way for picnicking and snapping photos. 
Hiking in Maroon Bells
Standing over 14,000 feet, the Maroon Bells are twin peaks that boast breathtaking sceneries, beautiful vistas, and recreational opportunities for wildlife watching and hiking. Its multicolored slopes and jagged peaks are among the most photographed spots across North America.
Besides the twin peaks, there are numerous camping sites and trails. Maroon Bells is also a great site for snowmobile tours. 
Luxury Shopping at The Little Nell's Lobby
The lobby at the Little Nell is undeniably Aspen's most chic boutique. You can shop for luxurious souvenirs and gifts such as jewelry, clothing, blankets, home accessories, and pet treats when visiting Aspen Colorado. The boutique also runs an online store and offers complimentary gift wraps to shoppers. 
Skiing at the Aspen Mountain
Aspen Mountain is a skiing mountain with spectacular slopes, and summit views a skier would enjoy. With over 675 acres of skiable terrain and 64 miles of runs, the mountain remains a great spot for winter sports enthusiasts. And when it's time to wind up, there are nearby bars or restaurants you can check in for a drink or meal.
Snowboarding at Snowmass
Snowmass is a great winter sports destination thanks to its over 3,332 acres of terrain and 150-mile trails. A variety of restaurants and shops also surround the resort. If you are into snowboarding, you can enroll in a nationally-ranked snowboarding school at Snowmass.
Nightlife Experiences at Wheeler Opera House
Since its official debut in the late 1800s, the Wheeler Opera House has been a key source of entertainment in Aspen. It features a stunning electric chandelier, beautiful decor, and Victorian architecture that make the place inviting for entertainment seekers.
Wheeler Opera House also encompasses a theater known to host events such as plays, film screenings, and concerts. The intimate theater boasts a welcoming atmosphere and impressive acoustics.
Craft Beer Tasting at Aspen Brewing Company
The Aspen Brewing Company serves a broad variety of beers, including seasonal brews, pilsners, stouts, and red ales. It features a tap room with an inviting patio and indoor seating area. You can also catch live music during most winter and summer nights with happy hour specials.
Learn About Mother Nature at Aspen Center for Environment 
Situated north of Main Street, the Aspen Center for Environment is a wildlife sanctuary and research center that educates people on Aspen's natural sceneries. It was also established to preserve local plants and animals. The sanctuary is a great spot to visit if you want to learn more about Aspen's wilder side.
Fine Dining at White House Tavern
Take your passion for fine dining to the White House Tavern, famed for its premium sandwich menu featuring salads, burgers, and crispy chicken sandwiches. The tavern boasts a convivial and lively atmosphere with exciting artworks. You can also enjoy cocktails, wine, and fries at the White House Tavern.
Sign up for Aspen's Past to Present Historic Tour
Courtesy of Aspen's Past to Present Historic Tour, you get to learn about Aspen's local folklore and history. The guided tour gives you an immersive look into the local legends as you know about how Aspen transitioned from being a humble mining campsite to a world-renowned resort.
Aspen's Past to Present Tour will take you through spectacular landmarks and the historical downtown to learn more about the town. You will also discover some of the high-profile litigations done in the Pitkin County Courthouse.
Looking for a Vacation Rental in Aspen, CO?
While Aspen is an ultimate ski destination with celebrity sightings and a vibrant art scene, it also offers plenty of recreational opportunities. It's a great year-round vacation destination for any nature lover and winter-sports enthusiast.
Check out our collection of vacation rentals when visiting Aspen Colorado. Gather's luxury properties provide all the comfort of home when you are traveling to Aspen and beyond!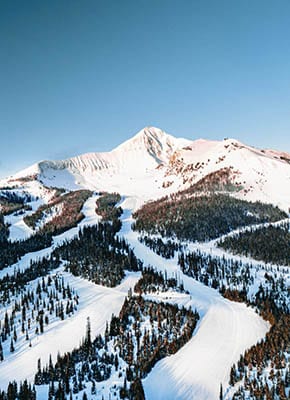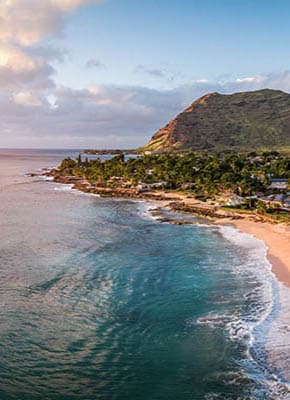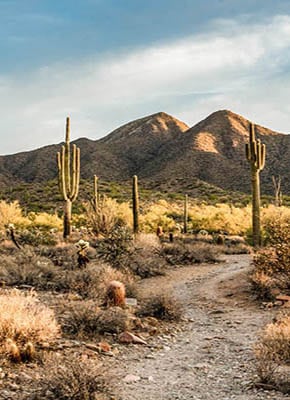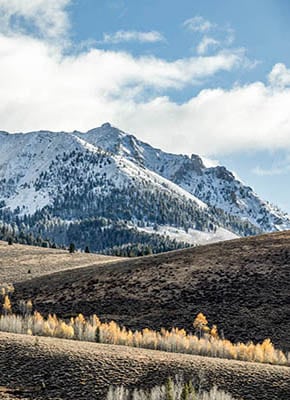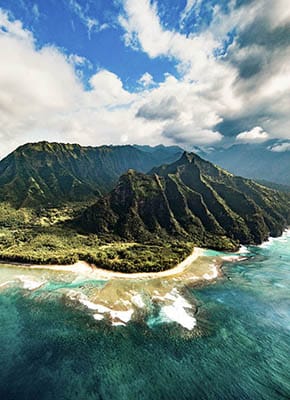 CONTACT US
Not sure where to stay?
We can help.
Contact Us