Lake Whatcom Condo
Bellingham, WA 1 Bedroom Vacation Rental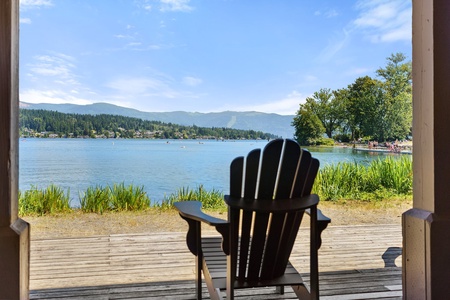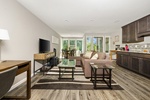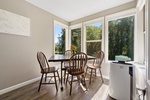 Show All Photos
Unit Photos
Start your day lakeside with a warm cup of coffee at Lake Whatcom Condo

Spacious and airy: Enjoy the open concept floor plan in this stunning condo

Rustic dining experience with the greenish view outside window walls

Witness the chef in action in the kitchen area

Serene lakeside living: A charming home by Whatcom Lake

Unwinding in the cozy living room

Spacious living room and kitchen area

Cozy up on this comfy couch in our inviting living room

Glimpse of the stunning kitchen cabinets

Complete kitchen essentials take the center stage

Enjoying a peaceful breakfast with a stunning sunrise in the dining area

Rustic dining experience with the greenish view outside window walls

Mesmerizing bedroom view enhanced by stunning lighting effects

Stunning perspective of the bedroom showcasing beautiful effects

Serene bedroom ambiance with natural light flowing in through open windows

Cozy bedroom with open windows

Cozy up with these luxurious linens

Stunning workspace to inspire productivity

Organize your space with this stylish closet cabinet

Stylish bathroom design to elevate your daily routine

Serene vibes in the balcony seat

Serene outdoor picnic setup for ultimate relaxation

Clean and tidy laundry space

Exploring the beautiful outdoor trails just outside our condo!

Scenic view of serene lake and mountains in the distance

Enjoying the outdoors in style at the two-storey deck

Captivating aerial view of lakeside condominium

Start your day with a breathtaking sunrise view from the balcony

Scenic aerial shot of lush trees and tranquil lake

Scenic view of lush trees in the great outdoors

Condo fitness goals: fully equipped gym

Neighborhood scenery on display

Capturing the beauty of a sunrise peeking through the trees

Scenic view of the lake

Stunning frontal view of the condo

Scenic aerial shot of lush trees

Scenic beauty: Serene lake and majestic mountains

Alternate perspective of condominium captured from above

Aerial view captured

Scenic aerial shot of lush trees and tranquil lake

Stunning aerial perspective of lush treetops

Garage right at the door step

Garage right at the door step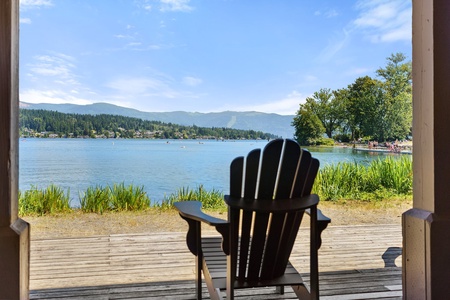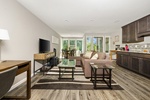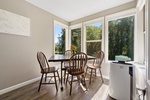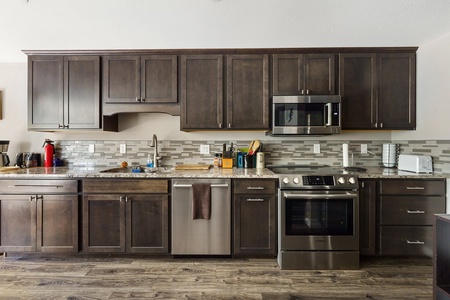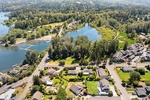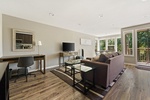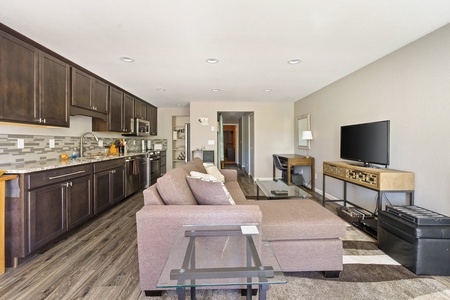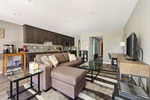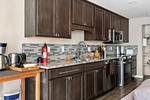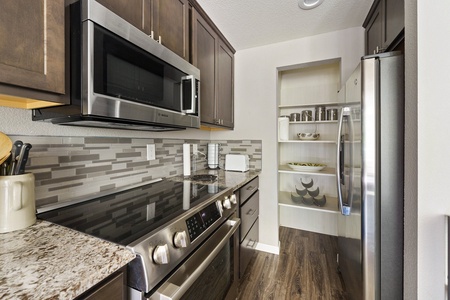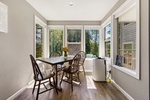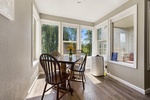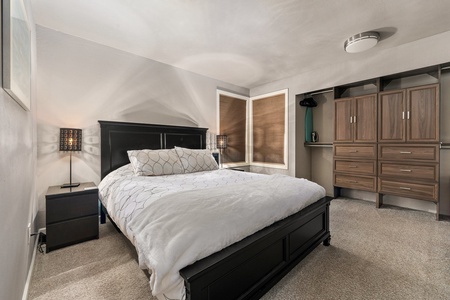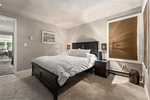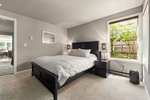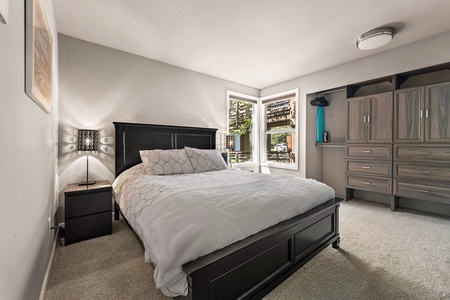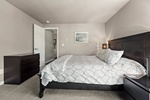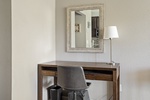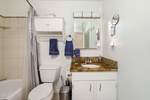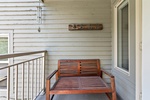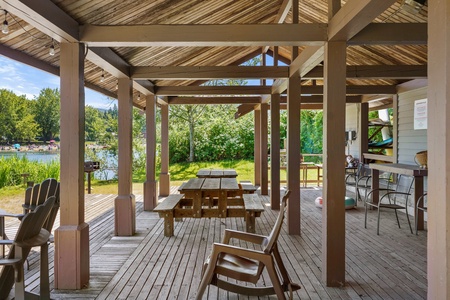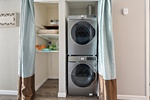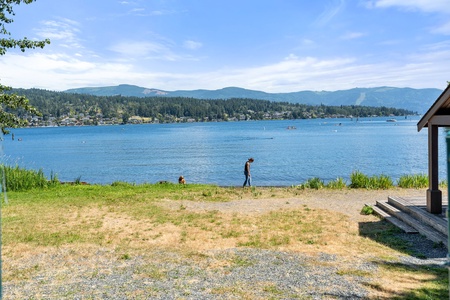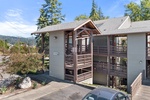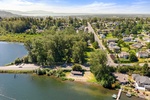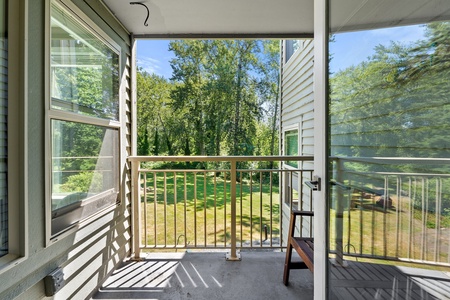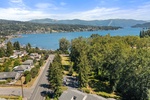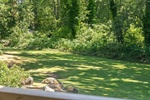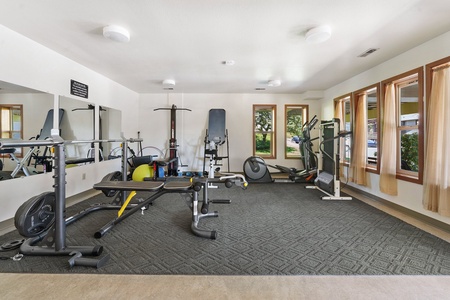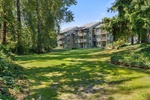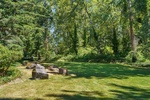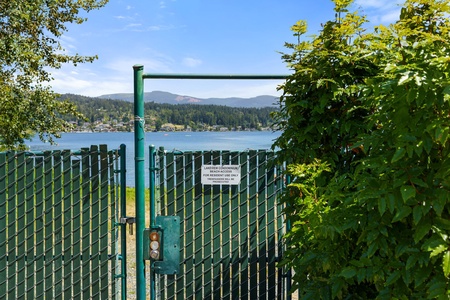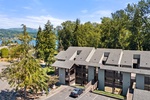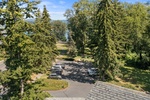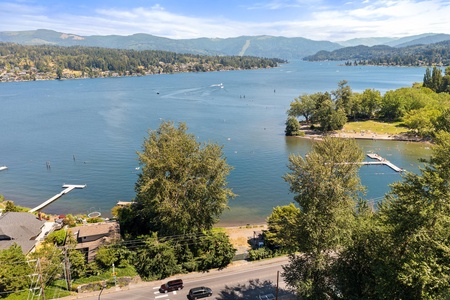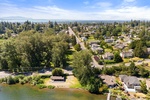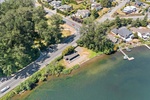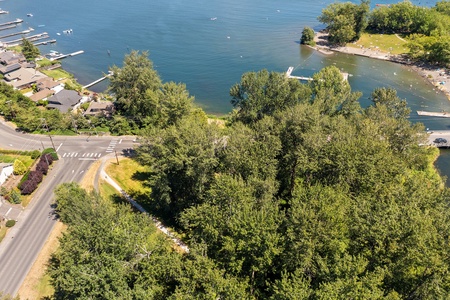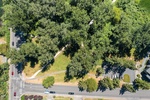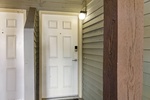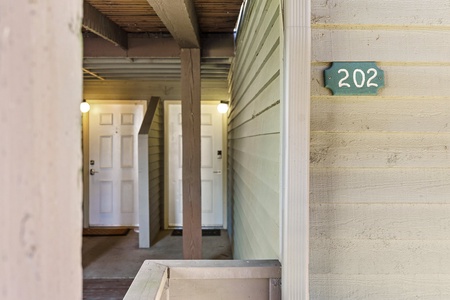 Rooms
rooms
Bedroom # 1

Primary

1 Queen

Common

Living Room

1 Sofa Bed
---
---
Reviews
Reviews
Sep 30, 2022

My stay was phenomenal!

I had never been to Bellingham before. So, I did not know what to expect. But it was beyond perfect! Centrally located, you can easily get to the San Juan islands, Mount Baker, Seattle or Canada. Even the location within Bellingham is perfect! I made a daily routine of waking to Whatcom Falls every morning, and then driving about 10 minutes to Fairhaven in the evening to watch the sunset.The condo was stocked with everything you could think of for either a short term or long-term stay. And even if you needed something, Jessica was quick to check and and respond to make sure everything was going well.As someone who is working and living out of Air BnBs while traveling the country, Jessica's place is at the top of my list of favorites. Whether you enjoy the outdoors or are just visiting Bellingham, I guarantee you'll enjoy your stay. * During this stay the property was under previous owner or management.

Seth
---
Description
Welcome to Lake Whatcom Condo by Gather, a beautifully renovated 1-bedroom, 1-bath house located in the sought-after Silver Beach area of Bellingham, Washington. This condo offers partial lake and greenspace views, providing a serene and picturesque backdrop for your stay. With its prime location and single-level access, this unit offers convenience and ease of entry, ensuring a seamless experience from the moment you arrive.

Step inside this completely renovated condo and be greeted by a modern and stylish interior. The condo features a well-appointed bedroom and a comfortable sleeper sofa, accommodating up to 3 guests. The thoughtful design and attention to detail create a welcoming and comfortable space, allowing you to relax and unwind after a day of exploration.

One of the highlights of this vacation rental is its proximity to the natural beauty of Bellingham. Ride your bike to the renowned Galbraith Mountain and experience its thrilling trails, or take a leisurely stroll in the scenic Whatcom Falls Park, where you can immerse yourself in the tranquility of nature. For those seeking water activities, the private, gated beach access with a fire pit and covered picnic area is just steps away. Take a refreshing dip in the pristine waters of Lake Whatcom or simply relax and enjoy the peaceful surroundings.

Lake Whatcom Condo also offers a convenient location for accessing amenities and attractions. Within a 10-minute drive, you'll find Barkley Village, PeaceHealth Medical Center, and easy access to I-5, making it ideal for both work and leisure travelers. If you're in the mood for a day trip, the magnificent Mt. Baker Ski Area and the vibrant city of Vancouver are just a 1.25-hour drive away, offering a plethora of recreational and cultural opportunities.

During your stay, revel in the partial lake and greenspace views that can be enjoyed from the comfort of your condo. Whether you're sipping your morning coffee or unwinding in the evening, the serene surroundings will create a sense of tranquility and relaxation.

Lake Whatcom Condo by Gather has been thoughtfully renovated and fully equipped to ensure your comfort and convenience. Experience the charm of Bellingham, the beauty of Lake Whatcom, and the adventure of nearby attractions while enjoying a comfortable and rejuvenating stay at Lake Whatcom Condo. Book your stay now and embark on a memorable vacation in the heart of Bellingham, Washington.
Room
Beds
---
Window AC, Partial Lake View, Garden View, Balcony/Deck, Best room for a crib.
---
image
---
image
Kitchen and Dining
Dining Area
Kitchen Basics
Kitchen
Coffee Filter
Coffee Maker
Accommodations
House Cleaning Optional ($)
Other Services Chauffeur ($)
Other Services Concierge ($)
Other Services Private Chef ($)
Other Services Massage ($)
Amenities
Essentials
Shampoo
Dryer
Washer
Fitness Room
Hair Dryer
Linens
Iron
Wifi/Internet
Safety Features
Carbon Monoxide Detector
First Aid Kit
Fire Extinguisher
Smoke Detector
Suitability
Children Welcome
Pets Considered
Free Parking
Air Conditioning
Heating
Hot Water
Entertainment
Television
Laptop Friendly
Sep 30, 2022
My stay was phenomenal!
I had never been to Bellingham before. So, I did not know what to expect. But it was beyond perfect! Centrally located, you can easily get to the San Juan islands, Mount Baker, Seattle or Canada. Even the location within Bellingham is perfect! I made a daily routine of waking to Whatcom Falls every morning, and then driving about 10 minutes to Fairhaven in the evening to watch the sunset.The condo was stocked with everything you could think of for either a short term or long-term stay. And even if you needed something, Jessica was quick to check and and respond to make sure everything was going well.As someone who is working and living out of Air BnBs while traveling the country, Jessica's place is at the top of my list of favorites. Whether you enjoy the outdoors or are just visiting Bellingham, I guarantee you'll enjoy your stay. * During this stay the property was under previous owner or management.
Seth
November 2023
| S | M | T | W | T | F | S |
| --- | --- | --- | --- | --- | --- | --- |
| | | | 01 | 02 | 03 | 04 |
| 05 | 06 | 07 | 08 | 09 | 10 | 11 |
| 12 | 13 | 14 | 15 | 16 | 17 | 18 |
| 19 | 20 | 21 | 22 | 23 | 24 | 25 |
| 26 | 27 | 28 | 29 | 30 | | |
December 2023
S
M
T
W
T
F
S
01

$87

02

$87

03

$87

04

$87

05

$87

06

$87

07

$87

08

$87

09

$87

10

$87

11

$87

12

$87

13

$87

14

$87

15

$87

16

$87

17

$87

18

$87

19

$87

20

$87

21

$87

22

$87

23

$87

24

$87

25

$87

26

$87

27

$87

28

$87

29

$87

30

$87

31

$87
January 2024
S
M
T
W
T
F
S
01

$87

02

$87

03

$87

04

$87

05

$87

06

$87

07

$87

08

$87

09

$87

10

$87

11

$87

12

$87

13

$87

14

$87

15

$87

16

$87

17

$87

18

$87

19

$87

20

$87

21

$87

22

$87

23

$87

24

$87

25

$87

26

$87

27

$87

28

$87

29

$87

30

$87

31

$87
February 2024
| S | M | T | W | T | F | S |
| --- | --- | --- | --- | --- | --- | --- |
| | | | | 01 | 02 | 03 |
| 04 | 05 | 06 | 07 | 08 | 09 | 10 |
| 11 | 12 | 13 | 14 | 15 | 16 | 17 |
| 18 | 19 | 20 | 21 | 22 | 23 | 24 |
| 25 | 26 | 27 | 28 | 29 | | |
March 2024
S
M
T
W
T
F
S
01
02
03
04
05
06
07
08
09
10
11
12
13
14
15
16
17
18
19
20
21
22
23
24
25
26
27
28
29
30
31

$87
April 2024
S
M
T
W
T
F
S
01

$87

02

$87

03

$87

04

$87

05

$87

06

$87

07

$87

08

$87

09

$87

10

$87

11

$87

12

$87

13

$87

14

$87

15

$87

16

$87

17

$87

18

$87

19

$87

20

$87

21

$87

22

$87

23

$87

24

$87

25

$87

26

$87

27

$87

28

$87

29

$87

30

$87
May 2024
S
M
T
W
T
F
S
01

$87

02

$87

03

$87

04

$87

05

$87

06

$87

07

$87

08

$87

09

$87

10

$87

11

$87

12

$87

13

$87

14

$87

15

$87

16

$87

17

$87

18

$87

19

$87

20

$87

21

$87

22

$87

23

$87

24

$87

25

$87

26

$87

27

$87

28

$87

29

$87

30

$87

31

$87
June 2024
S
M
T
W
T
F
S
01

$120

02

$120

03

$120

04

$120

05

$120

06

$120

07

$120

08

$120

09

$120

10

$120

11

$120

12

$120

13

$120

14

$120

15

$120

16

$120

17

$120

18

$120

19

$120

20

$120

21

$120

22

$120

23

$120

24

$120

25

$120

26

$120

27

$120

28

$120

29

$120

30

$120
July 2024
S
M
T
W
T
F
S
01

$120

02

$120

03

$120

04

$120

05

$120

06

$120

07

$120

08

$120

09

$120

10

$120

11

$120

12

$120

13

$120

14

$120

15

$120

16

$120

17

$120

18

$120

19

$120

20

$120

21

$120

22

$120

23

$120

24

$120

25

$120

26

$120

27

$120

28

$120

29

$120

30

$120

31

$120
August 2024
S
M
T
W
T
F
S
01

$120

02

$120

03

$120

04

$120

05

$120

06

$120

07

$120

08

$120

09

$120

10

$120

11

$120

12

$120

13

$120

14

$120

15

$120

16

$120

17

$120

18

$120

19

$120

20

$120

21

$120

22

$120

23

$120

24

$120

25

$120

26

$120

27

$120

28

$120

29

$120

30

$120

31

$120
September 2024
S
M
T
W
T
F
S
01

$120

02

$120

03

$120

04

$120

05

$120

06

$120

07

$120

08

$120

09

$120

10

$120

11

$120

12

$120

13

$120

14

$120

15

$120

16

$120

17

$120

18

$120

19

$120

20

$120

21

$120

22

$120

23

$120

24

$120

25

$120

26

$120

27

$120

28

$120

29

$120

30

$120
October 2024
S
M
T
W
T
F
S
01

$94

02

$94

03

$94

04

$94

05

$94

06

$94

07

$94

08

$94

09

$94

10

$94

11

$94

12

$94

13

$94

14

$94

15

$94

16

$94

17

$94

18

$94

19

$94

20

$94

21

$94

22

$94

23

$94

24

$94

25

$94

26

$94

27

$94

28

$94

29

$94

30

$94

31

$94
Available
Unavailable
Check-In Only
Check-Out Only
Please select dates
+ tax/fees